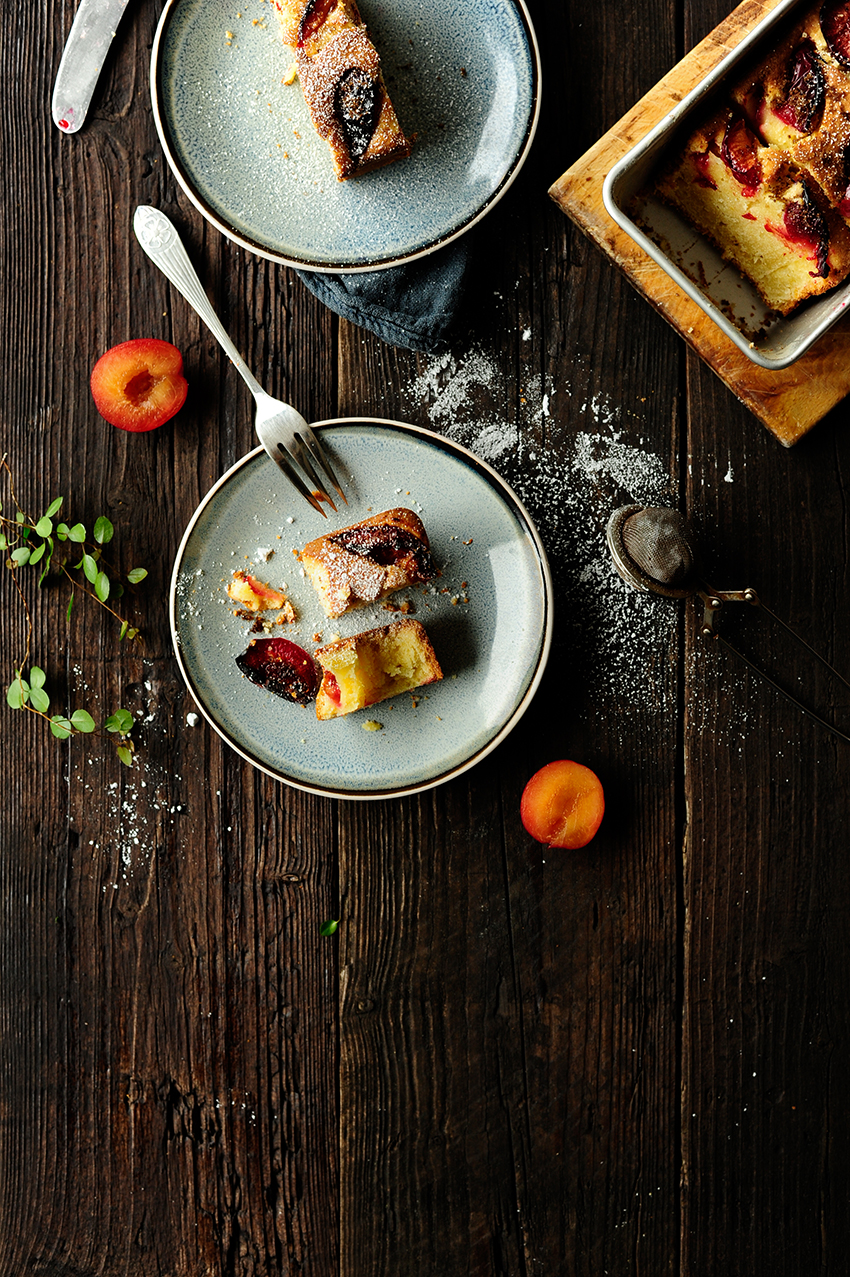 Wonderfully fragrant and dense plum cake. I added some Greek yogurt which made it even more moist and super soft in texture. It's one of those desserts that tastes as good as it looks:)
Ingredients
6 plums, cut in quarters
250 g flour
200 g sugar
150 g soft butter
100 g Greek yogurt
4 eggs
2 tablespoons vanilla sugar
pinch of salt
powdered sugar for sprinkling
Instructions
Beat the butter together with the sugar until smooth and fluffy. Add the eggs, one at a time, beating well after each addition. Add half of the flour and mix, then pour the rest of the flour, vanilla sugar, salt and Greek yogurt. Mix until completely smooth.
Pour the batter in a greased pan and lay the plums on top.
Bake for 60 minutes at 175°C.
Allow the cake to cool and then sprinkle with powdered sugar. Enjoy!