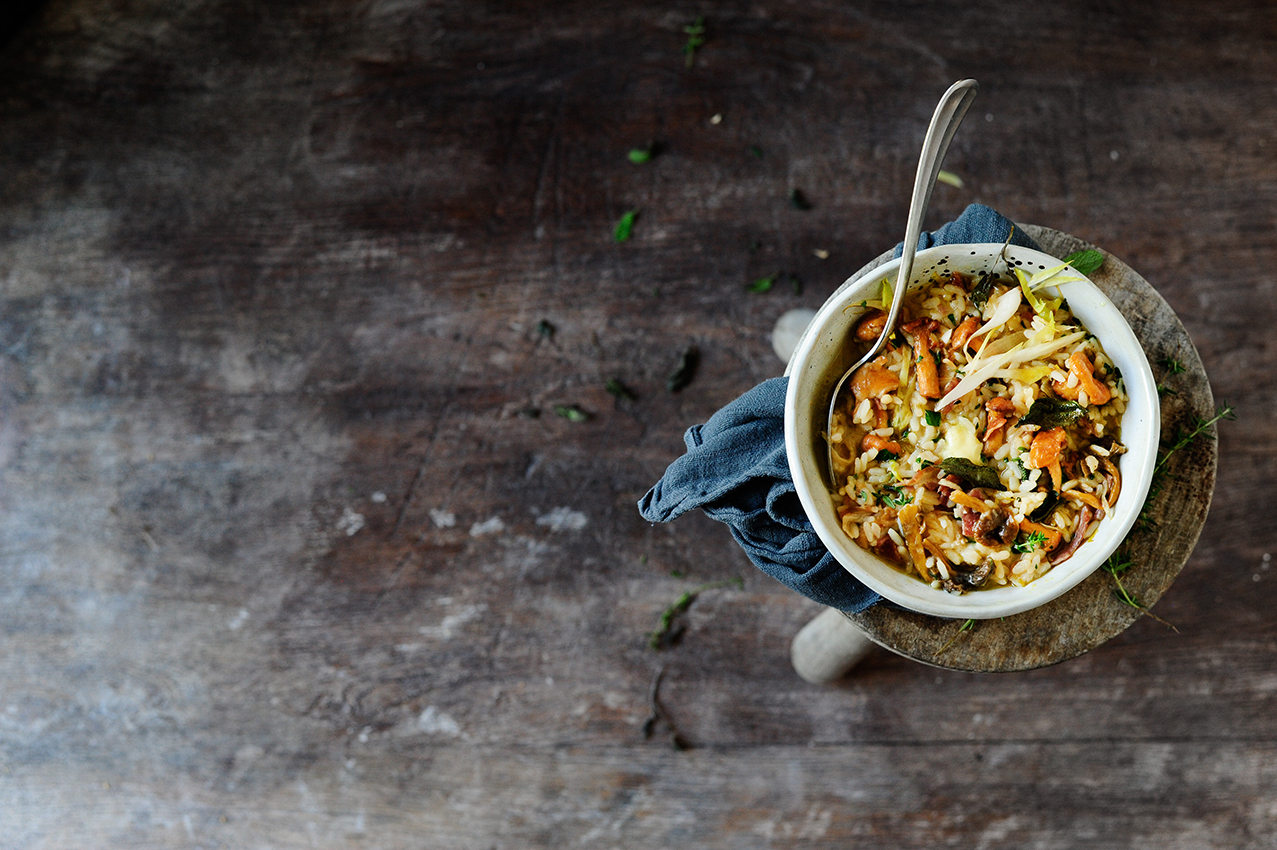 Ever wondered how Belgian endive grows and did you know that each one is harvested by hand? Well, last weekend I had the chance to visit a chicory farm and let me tell you that the story of endive starts in a traditional farm field, like most typical crops. The plant grows from a chicory seed, underground it forms a thick root and above ground, bushy leaves. These leaves are mown down, and the precious roots are dug up and harvested.
The chicory roots are brought  to a dark, cold cave-like setting, cloaked in dark soil. The roots are naturally filled with life-giving carbohydrates and don't need any sunshine. This is where the magic happens.
Carbohydrates in the roots wake up, feeding the growing bud on top of the plant. Thus, endive is born.
And this recipe is for you, by adding endive to the mushroom risotto, you can create an extremely tasty, deeply flavored and nutty risotto in a silky smooth finish. Enjoy!
Thanks to Delhaize Belgium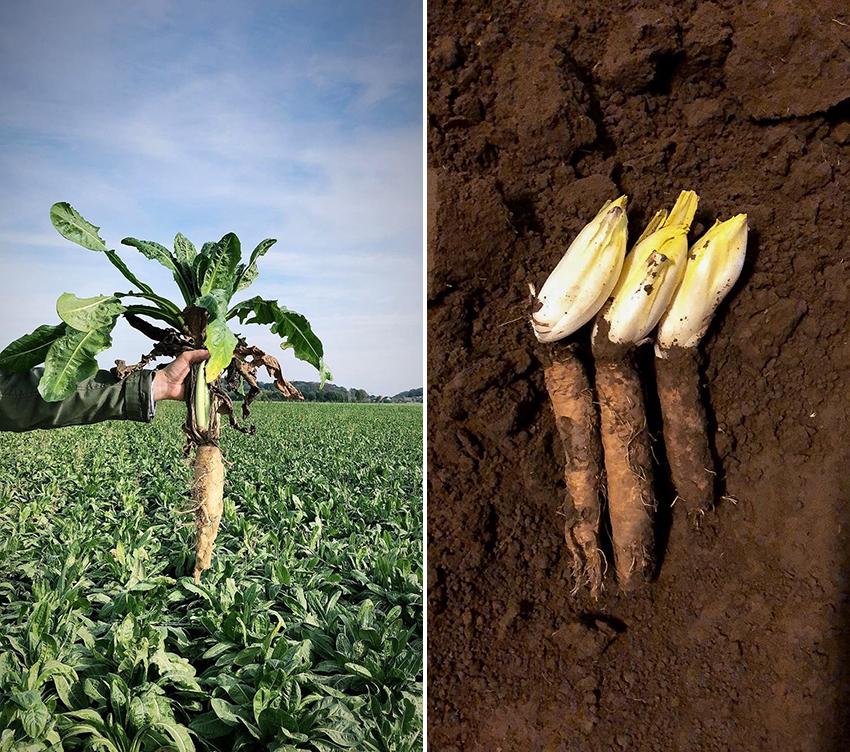 Ingredients
2 tablespoons olive oil
1 shallot, finely chopped
2 cloves garlic, crushed
150 g pancetta
100 ml white wine
400 ml warm poultry broth
125 g risotto rice, Arborio
200 g mix of forest mushrooms
2 Belgian endives, cut into long thin stripes
leaves from 2 thyme stems
4 sage leaves
4 stems parsley, chopped
black pepper
a few drops of lemon juice
70 g freshly grated parmesan cheese
1 tablespoon butter
3 tablespoons truffle oil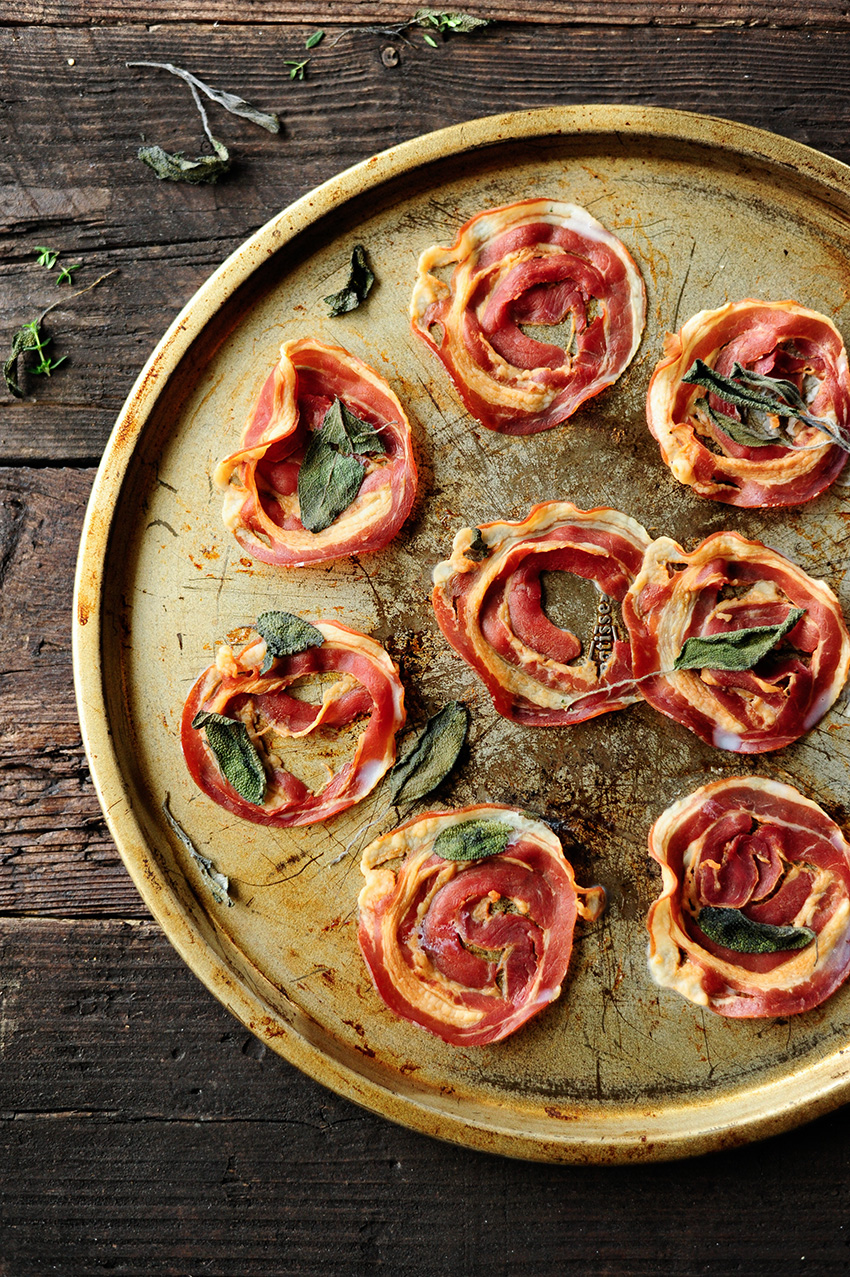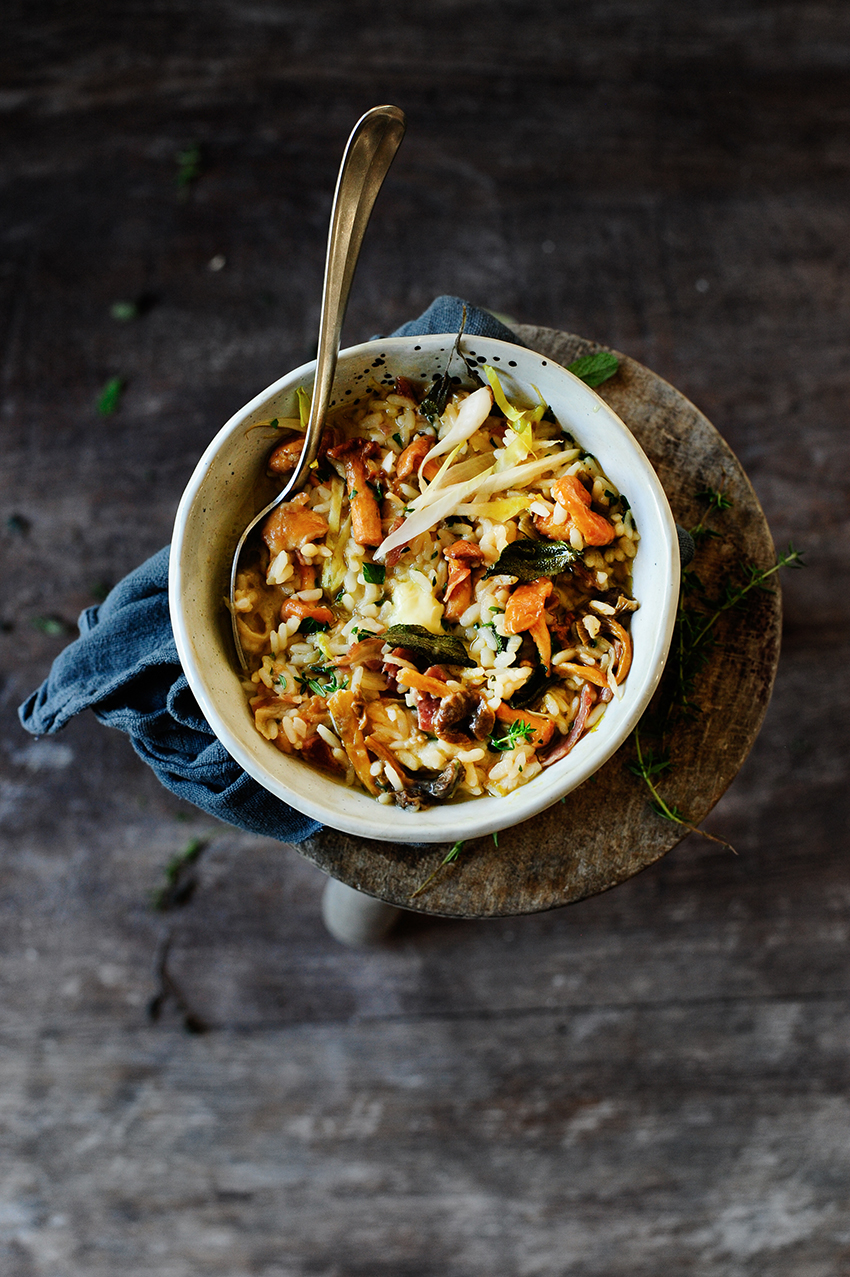 Instructions
Place 100 g pancetta on a baking sheet and bake crispy in the oven for 50 minutes at 100°C.
In a large pot, heat the olive oil, add shallot and garlic, cook until softened . Chop the rest of the pancetta and add to the pot, fry for 2 minutes. Add rice, stir for 2 minutes, add thyme, sage and finely chopped endive. Pour the wine, stir and add 1 cup hot chicken broth, stir and add 1/2 cup chicken broth and when that is absorbed as well, add more. Do this on a very low heat, it takes about 15 minutes.
Then add the mushrooms, parsley and lemon juice, season with pepper. Let simmer for another 5 minutes, then turn off the heat. Add the butter, parmesan cheese and truffle oil, stir and leave to rest covered for 5 minutes. Stir, season with black pepper if needed and serve immediately. Enjoy!

recipe Jeroen De Pauw

//= __('Print recipe (no photos)', 'servingdumplings' );?> //= __('Print recipe (with photos)', 'servingdumplings' );?>