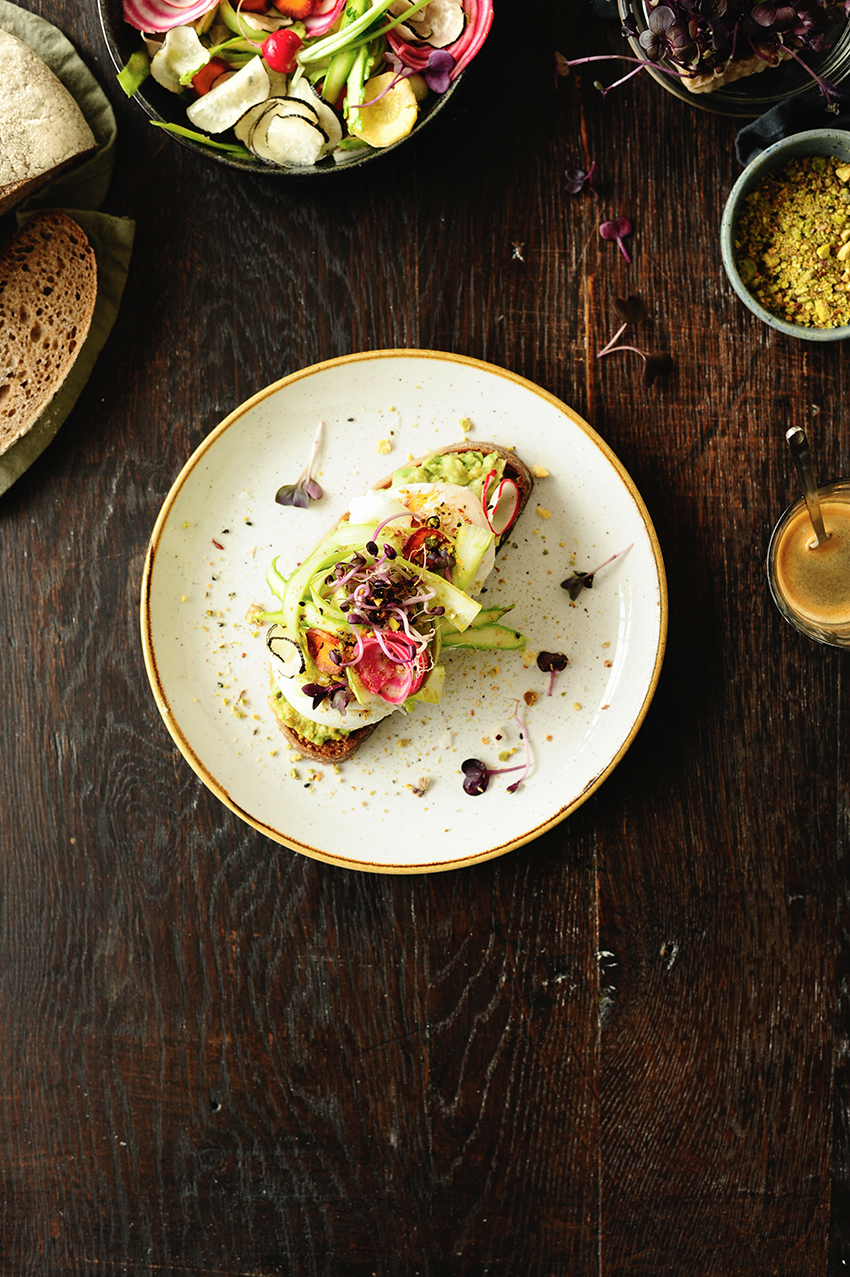 In Antwerp, you can find a very atmospheric and great place to chat, that's called Butcherscoffee, where you can drink the best coffee and have great sourdough toasts. This toast with mashed avocado, poached eggs and shaved raw asparagus is my recreation of their heavenly treat.
Shaved raw asparagus is such a delectable addition to any dish. They become more tender but still maintain and highlight their crispy texture, they make any dish so eye-pleasing.
I love to sprinkle my dishes with Dukkah, which is a mix of spices and roasted nuts (you can use whatever you like). Dukkah fits almost with everything, is extremely addictive (at least for me) and it's best to make a big batch ahead!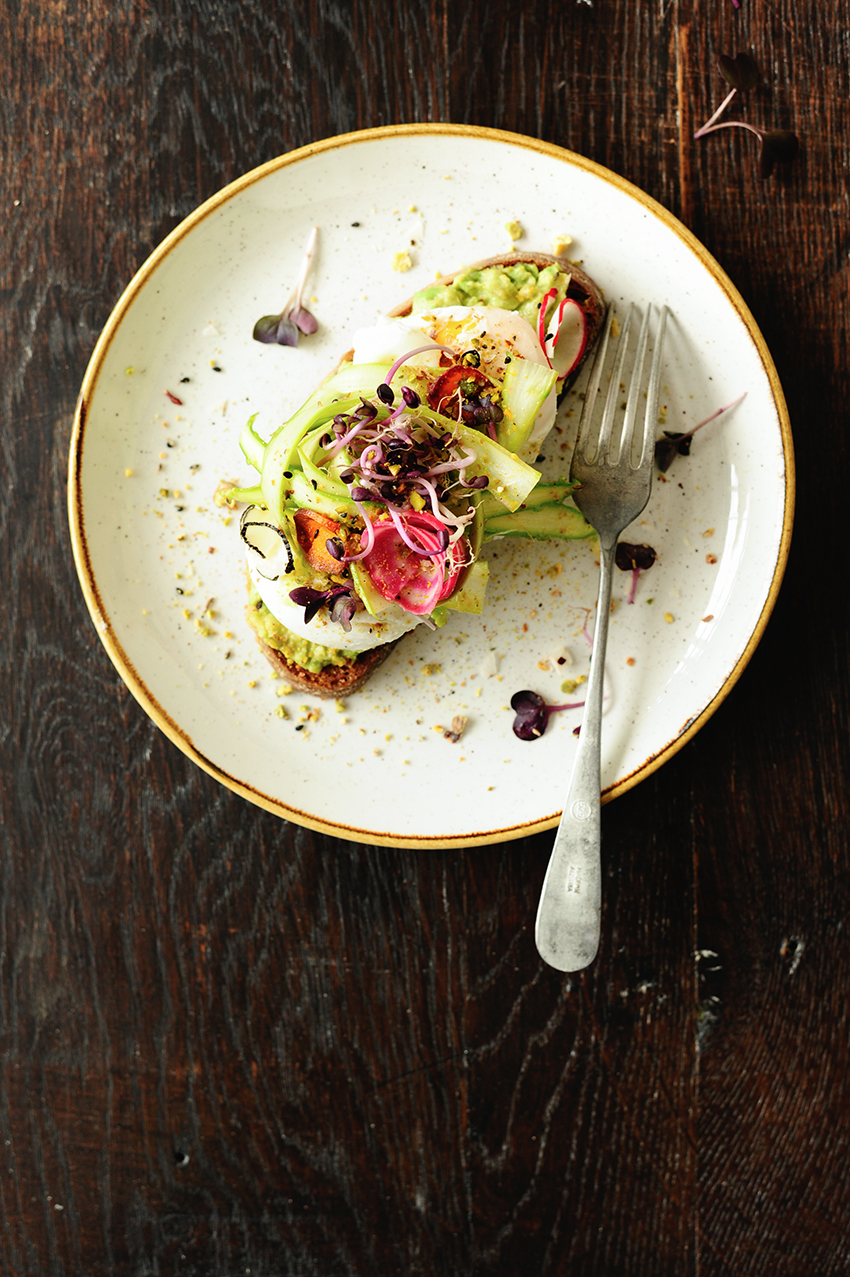 Ingredients
2 thick slices sourdough bread
8 green asparagus, trimmed
1 avocado
4 organic eggs
lemon juice
3 tablespoons olive oil
black pepper + salt
1 tablespoon butter
for topping: beets, radish sprouts, …
pistachio dukkah
50 g pistachios
1 tablespoon black sesame
1 teaspoon cumin
1 tablespoon coriander
1 teaspoon sea salt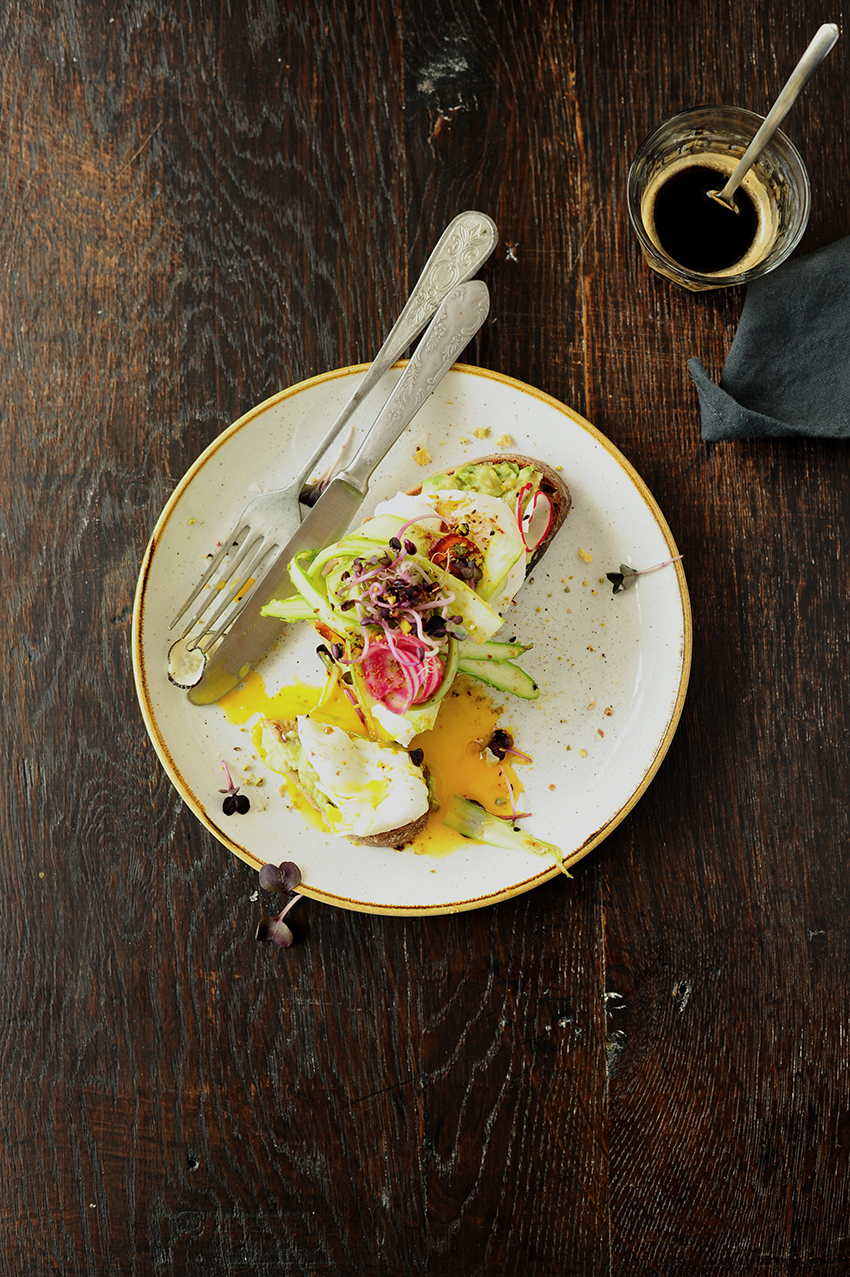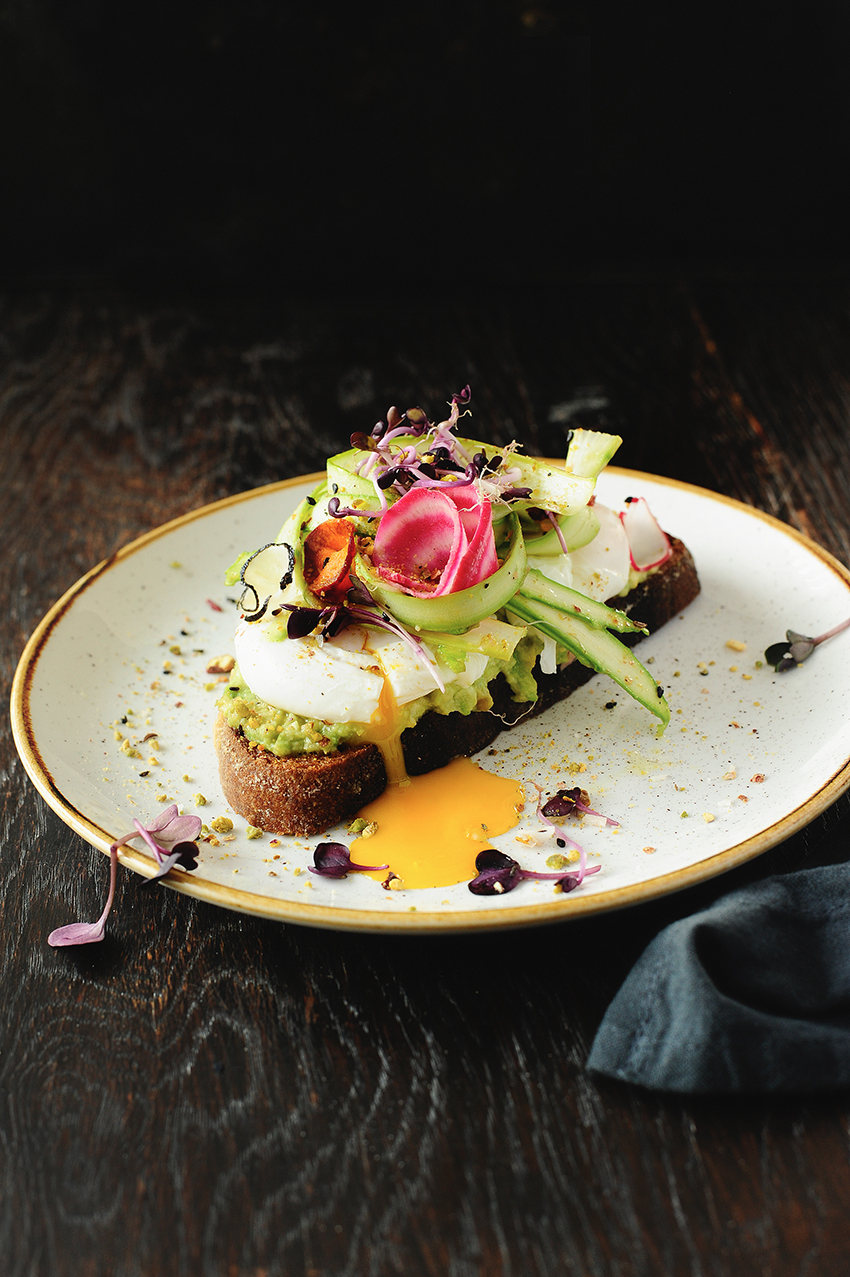 Instructions
Place all ingredients for dukkah on a baking sheet and roast in the oven for 10 minutes at 180°C.
Add to the foodprocessor and pulse, do not over grind the mixture or you will end up with powder.
Using a vegetable peeler, shave the asparagus into long, thin strips. Transfer to a bowl and combine with olive oil, 2 tablespoons lemon juice, season with pepper and salt. Set aside.
Mash the avocado with a fork, combine with 1 tablespoon lemon juice, season with pepper and salt.
Heat the oil in a skillet over medium heat, add the bread slices and toast on both sides until golden.
Crack the eggs individually into a cup. Boil 1L water with vinegar in a tall pot, create a gentle whirlpool in the simmering water. Pour the (first) egg from a low height into the water and cook for 3 minutes. Remove the egg with a slotted spoon and dry on a paper towel.
Spread the avocado over each toast. Top with poached eggs, shaved asparagus, beetroot and radish sprouts. Sprinkle with dukkah. Enjoy!