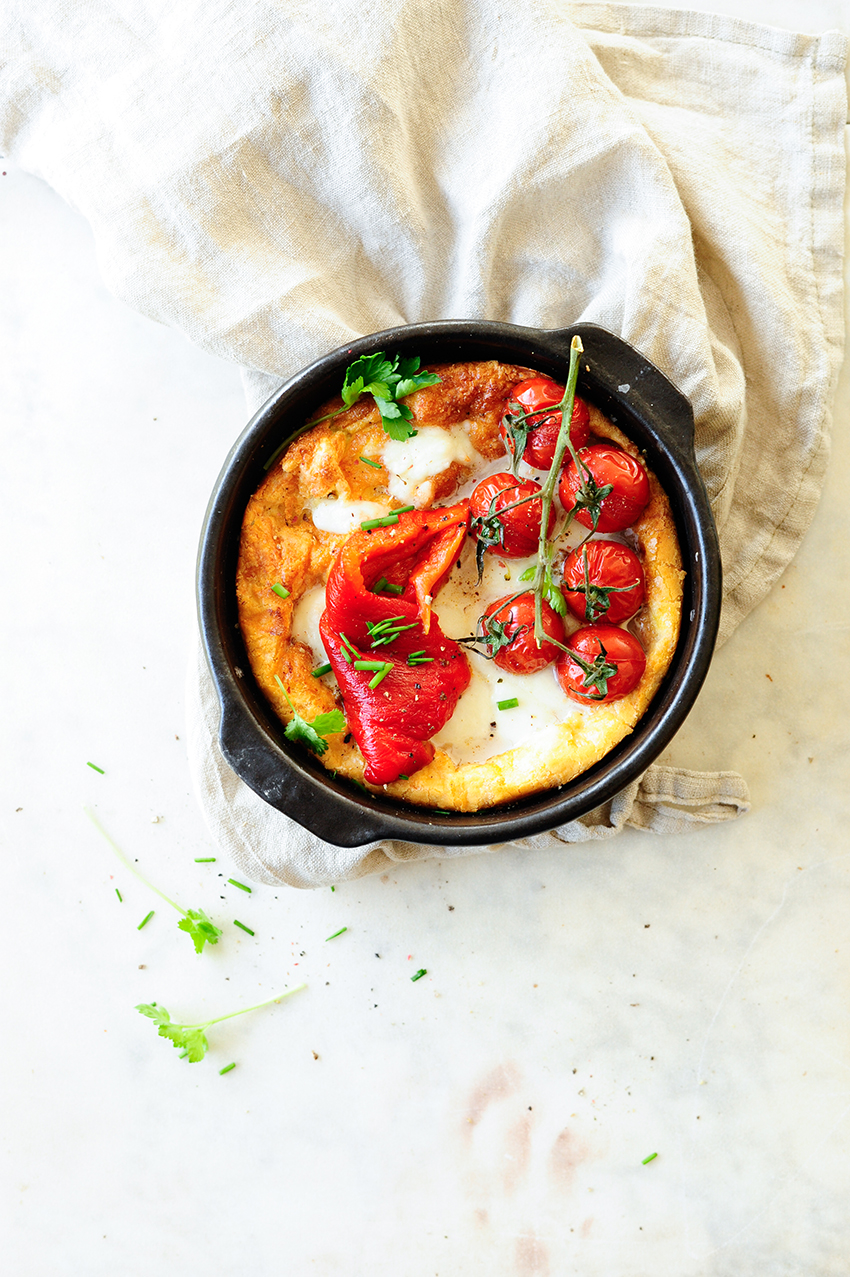 I have a great savory breakfast for you today – dutch baby or pancakes from the oven, usually sweet served with fruit, but this hearty pancake won't disappoint you. I love to make them whenever I need a little extra delight in my day, like this one with roasted red bell peppers, cherry tomatoes and melted mozzarella. They are seriously easy to make and the time you spend on them is worth it. It also makes a pretty good lunch or dinner. Anyway, please stop with whatever you are doing and turn on your oven:)
Ingredients
dutch baby
50 g flour
3 organic eggs
100 ml milk
salt
2 tbsp butter
also
125 g mozzarella
2 red bell peppers
100 g cherry tomatoes
1 clove of garlic, minced and chopped
3 tablespoons olive oil
1 tablespoon lemon juice
salt and black pepper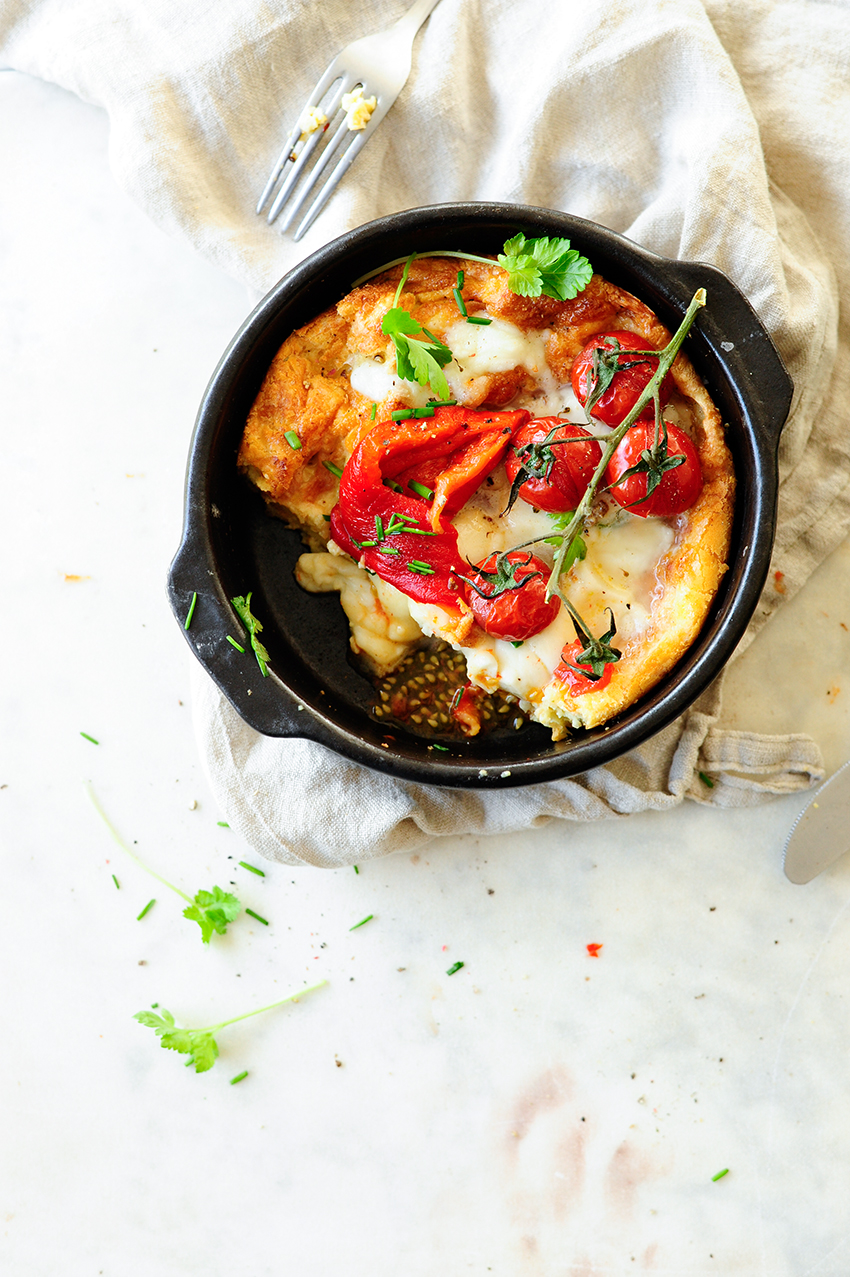 Instructions
Preheat the oven to 200°C.
Cut the bell peppers in half, remove the seeds and place on the baking sheet with the peel up. Sprinkle with olive oil, lemon juice and add garlic. Season with salt and pepper, place in the oven and bake for 20 minutes, then add the tomatoes and bake for another 15 minutes.
Place  2 iron skillets in the oven.
In a bowl, beat the eggs with salt, add the milk and sift the flour, beat until smooth.
Remove the skillets from the oven, add butter and melt. Immediately add the pancake batter and return the skillets to the oven, bake for 15 minutes or until the pancakes are puffed and golden-brown. Cut the mozzarella into pieces and sprinkle the pancakes, bake for 5 minutes longer until the mozzarella melts.
Serve the pancakes hot, topped with roasted peppers and tomatoes and drizzled with oil from the vegetables. Enjoy!