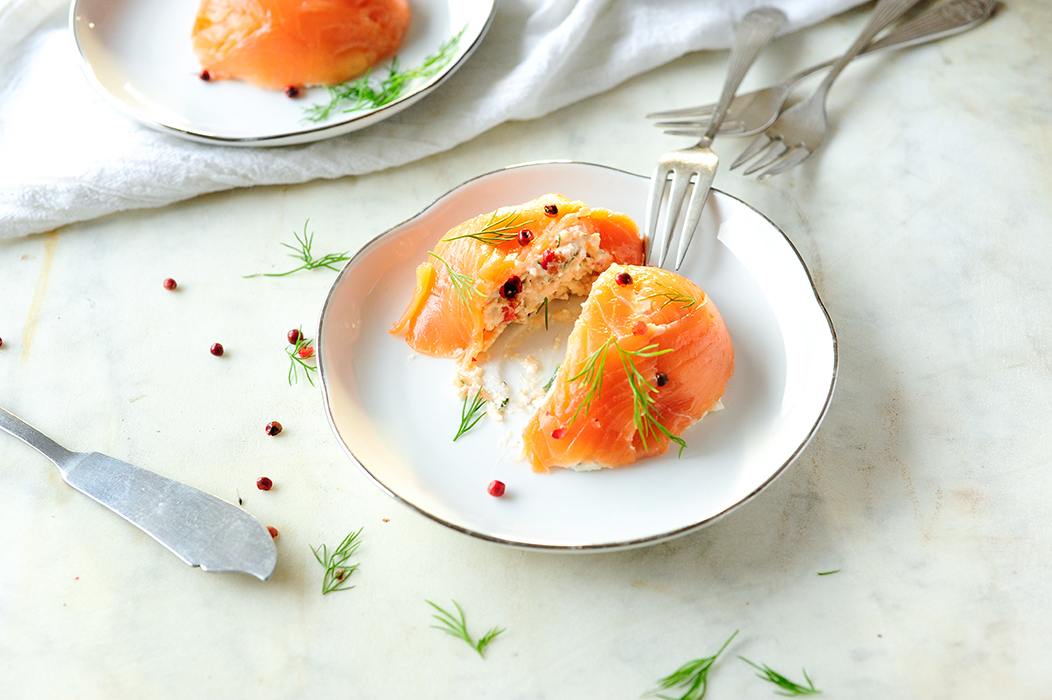 Smoked salmon mousse with cottage cheese, sun-dried tomatoes and pink pepper. It's an elegant appetizer, which can be prepared the day before.
6-8 servings
Ingredients
250 g smoked salmon
150 g cottage cheese
125 ml double cream
2 tps gelatin
1/2 bunch of dill, finely chopped
100 g dried tomatoes, finely chopped
1/2 tsp cayenne pepper
1 tbl pink pepper
salt and black pepper
Instructions
Dissolve gelatin in 3 tablespoons warm water. Line the timbale moulds with half of the salmon. Mix the rest of the salmon with cheese in a foodprocessor. Add the tomatoes, dill, cayenne pepper and pink pepper, season with salt and pepper. Beat the cream to stiff, gently stir with the salmon mixture and gelatin.
Spoon the salmon-cheese mixture among moulds, cover with foil and place for 3 hours in the fridge. Turn mousses onto plates and sprinkle with dill.
Bon Appetit!