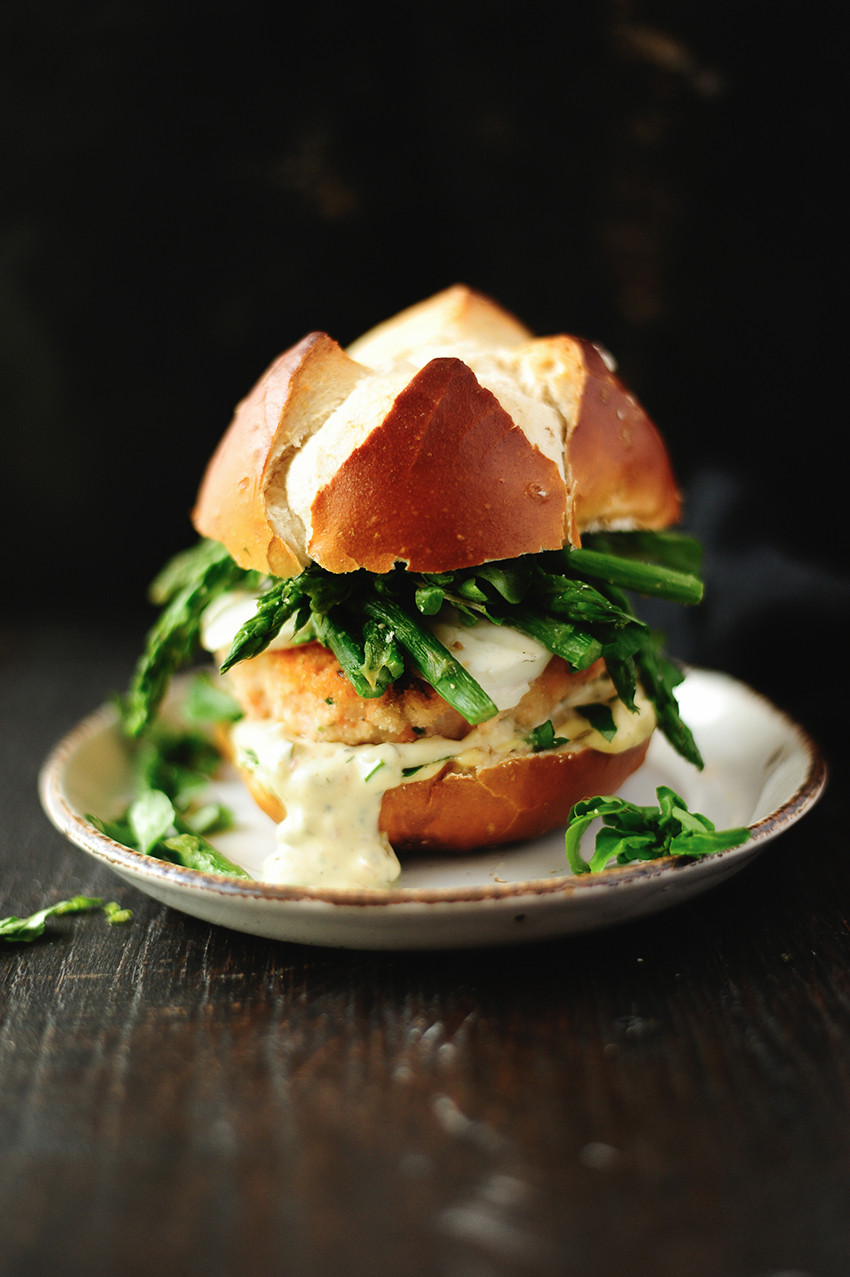 Healthy burgers with salmon, mozzarella and browned butter green asparagus.
I love salmon, I generally love to eat fish, but salmon is my favorite. Especially when in  a simple and extremely tasty burger like this.
When I think about fish burgers, I imagine delicate fish, seasoned well with fresh herbs, a lightly seared crust and a juicy center. To get the texture right, I chopped the salmon very finely and added mozzarella, sprinkled with breadcrumbs to get a golden crunchy crust. Served on soft toasted buns, spread with a creamy remoulade sauce, mozzarella and slightly crunchy asparagus. Each bite offers up a mix of tenderness and juiciness, and then some shatteringly crunchy bits for contrast.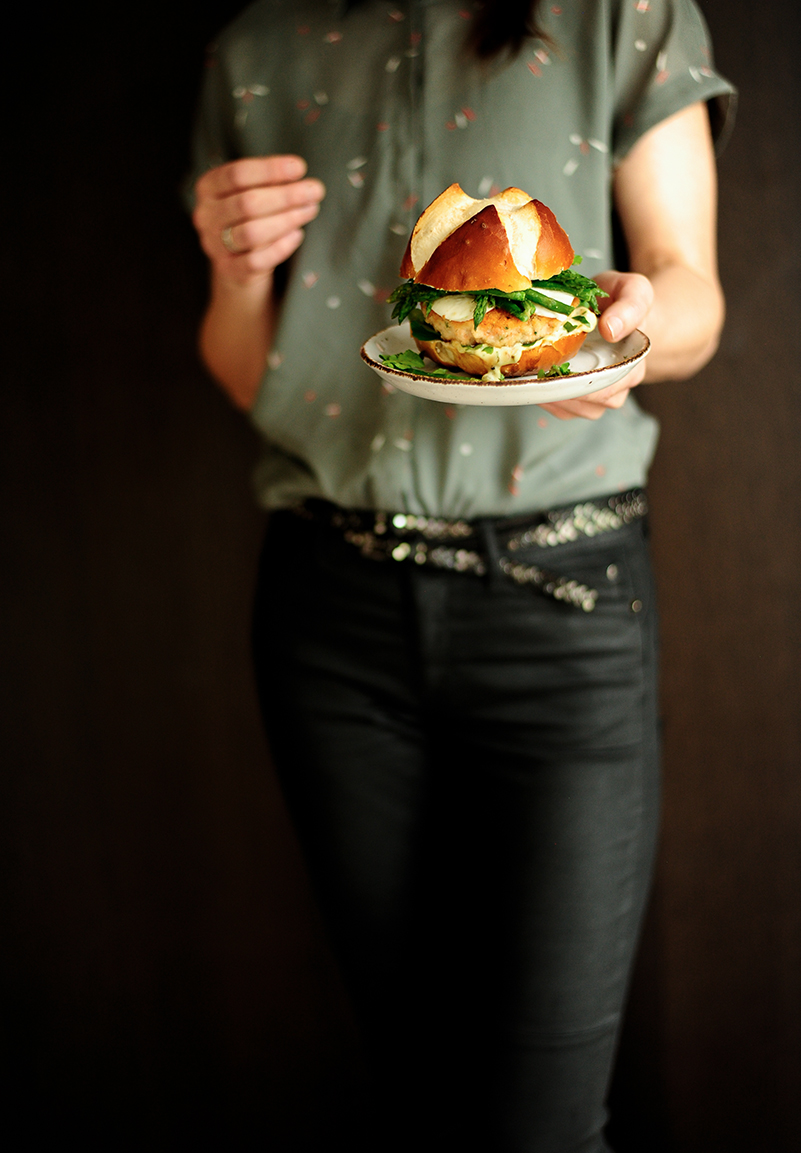 Ingredients
salmon patties
300 g salmon fillet
1 tablespoon chopped chives
1 tablespoon chopped dill
1/2 ball mozzarella
salt + black pepper
bread crumbs
oil
remoulade sauce
3 tablespoons homemade mayonnaise
1 tablespoon mustard
1 teaspoon chopped pickled cucumber
1 shallot, finely chopped
1 clove garlic, finely chopped
1 tablespoon capers
1 teaspoon lemon juice
1 tablespoon chopped chives
salt + black pepper
also
2 buns
1/2 ball mozzarella, sliced
100 g young green asparagus
1 tablespoon butter
Instructions
In a bowl, combine all the ingredients for the remoulade sauce.
Cut the salmon and mozzarella very finely by hand (don't pulse in a food processor, ensuring you don't over-mix the fish), add chives and dill, season with salt and pepper. Form two patties, press each side gently into breadcrumbs.
Heat oil in a skillet, cook patties over medium heat for 5 minutes on both sides, flipping from time to time.
Bring a pot of salted water to a boil. Boil the asparagus for 2-3 minutes. Drain.
Heat butter in a pan until browned, add asparagus and cook 1 min. Season with salt and pepper.
Toast the buns. Smear an even layer of remoulade on bottom of each bun. Set a salmon patty on top, add mozzarella and asparagus. Close buns and serve right away. Eat!