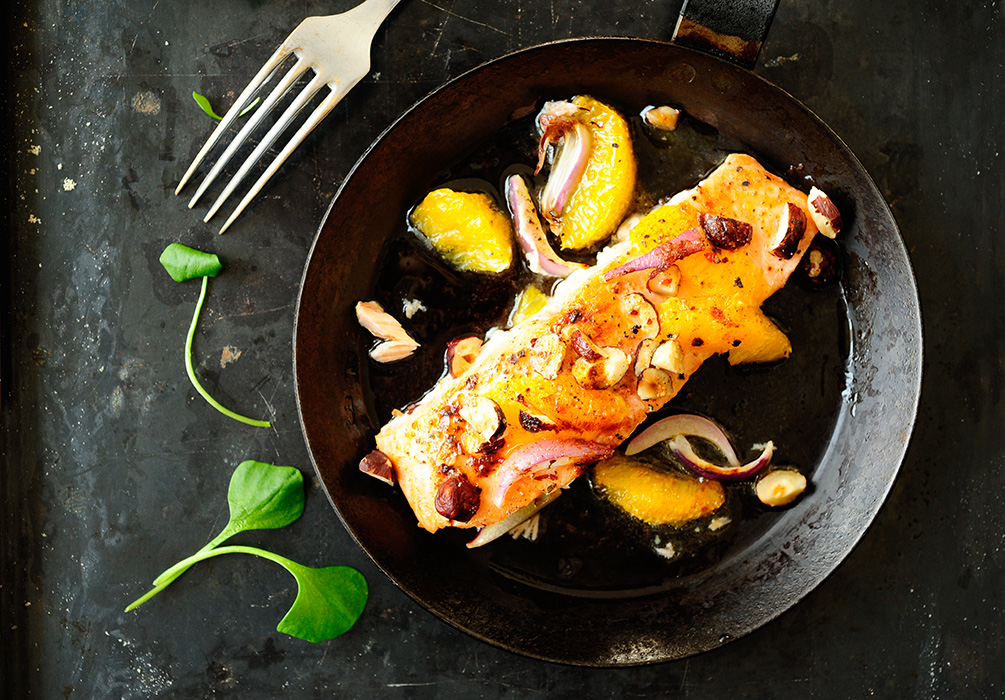 I fell in love with these flavors. Perhaps because it's beautiful spring weather and this dish is light and fresh.
My version of this salmon a l'orange is seasoned with chili sauce and hazelnuts. You can serve it with a fresh green salad.
Ingredients
4 salmon fillets
1 red onion
1/2 lemon
2 oranges
4 tablespoons mild chili sauce
2 handful of hazelnuts
2 tablespoons olive oil
1 teaspoon sweet paprika
salt and freshly ground black pepper
Instructions
Preheat the oven to 180 degrees.
Peel the onion and cut into thin slices. Peel the orange and cut into segments. Place the salmon fillets  in a roasting pan, sprinkle with lemon juice. Season with paprika, salt and pepper. Add oranges, onions, and chopped nuts. Pour chili sauce and olive oil. Put in the oven for 15 minutes.
Enjoy!