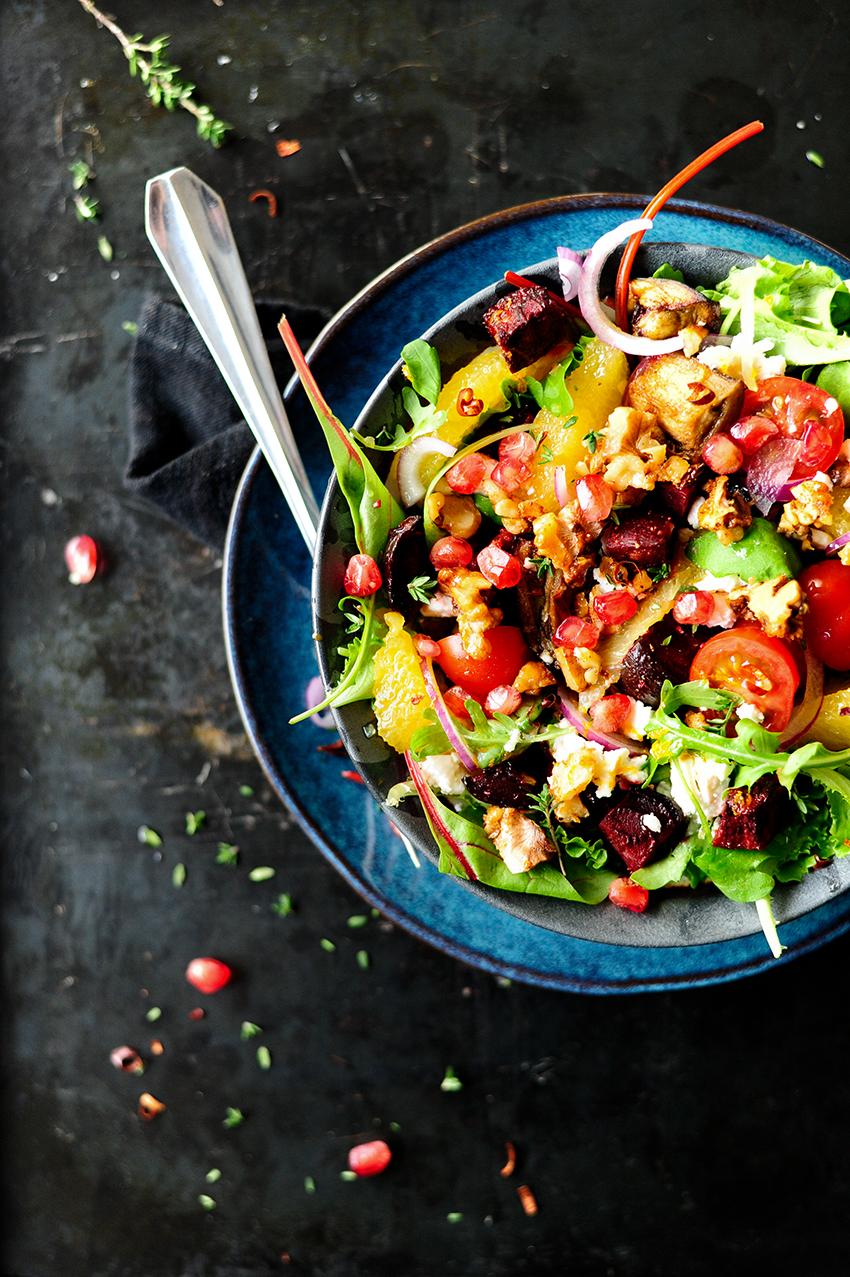 Super aromatic and healthy salad with lots of roasted veggies, fruit and feta. The base of this salad is made up with roasted winter beets, eggplant and caramelized spicy walnuts. It's a rich salad that gets dressed up in a delicious citrusy dressing.
This is also the perfect salad to pack for lunch or for a dinner party as a side dish. I've found out that the longer the salad marinates in the dressing, the better it becomes. This salad is delicious and  pretty simple to throw together. This is my kind of food, i love it!
total preparation time 35 minutes | serves 2
Ingredients
roasted vegetables
2 medium red beets, diced
1 eggplant, cut into cubes
2 tablespoons olive oil
1 tablespoon grated ginger
1 teaspoon thyme
1/2 teaspoon smoked pepper
1/2 teaspoon dried cumin
1/2 teaspoon dried coriander
juice from 1/2 orange
salt + black pepper
caramelized walnuts
3 tablespoons chopped walnuts
1 tablespoon honey
1/2 teaspoon cayenne pepper
citrus dressing
30 ml olive oil
1 clove garlic, finely chopped
juice and zest from 1/2 orange
1 teaspoon  thyme
1 tablespoon honey
salt + black pepper
also
70 g mixed salad
1 small red onion, cut into thin slices
100 g cherry tomatoes, cut in half
1 orange, thinly sliced
4 tablespoons pomegranate arils
100 g feta
1 teaspoon dried chili flakes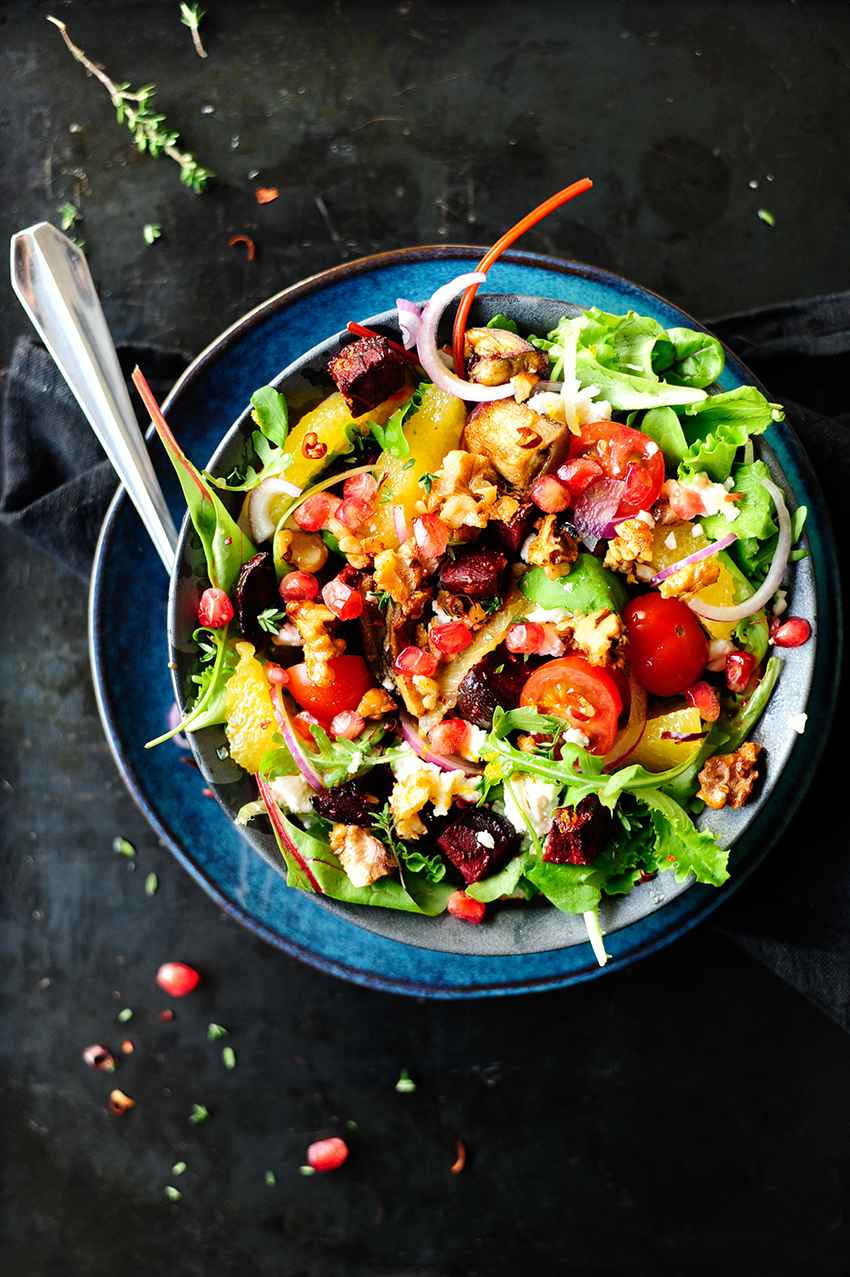 Instructions
Spread the beetroots and eggplant on a baking sheet, combine with olive oil, orange juice, thyme, smoked pepper, cumin, ginger and cilantro. Season with salt and pepper, roast for 20-25 minutes at 180°C.
Toss the nuts together with honey and cayenne pepper, spread on a baking sheet and roast for 10-15 minutes.
Combine the ingredients for the citrus dressing in a bowl.
Add the salad to a large bowl, add pomegranate arils, sliced orange, feta, cherry tomatoes and red onion, toss and add roasted vegetables. Drizzle the citrus dressing, sprinkle with caramelized nuts and dried chilli pepper flakes. Enjoy!