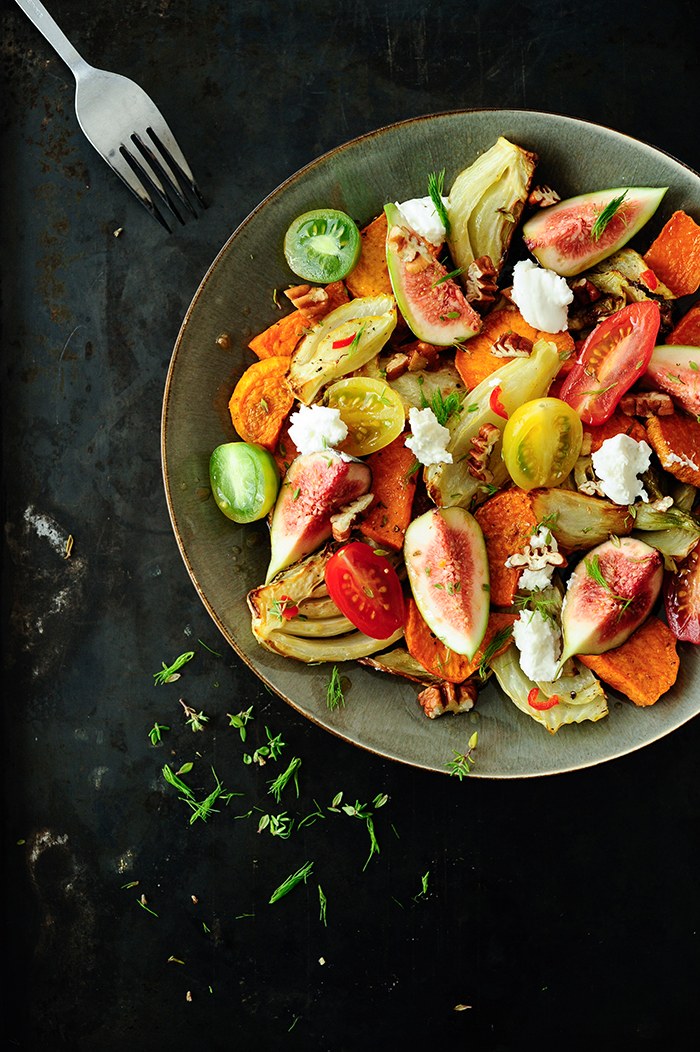 A colorful salad with caramelized fennel, sweet potato, pecans and goat cheese. Served with a honey orange vinaigrette and a sprinkle of chili pepper. It's a delicious, flavorful and a beautiful salad. Enjoy!
Ingredients
2 small sweet potatoes
1 fennel
4 figs, cut into quarters
200 g goat cheese
100 g  cherry tomatoes, cut in half
a handful pecan nuts, finally chopped
2 tablespoons olive oil
1/2 orange
salt and black pepper
vinaigrette
1/2 orange
5 tablespoons olive oil
1 tablespoon honey
1 clove garlic
1/2 red chilli pepper
2 sprigs thyme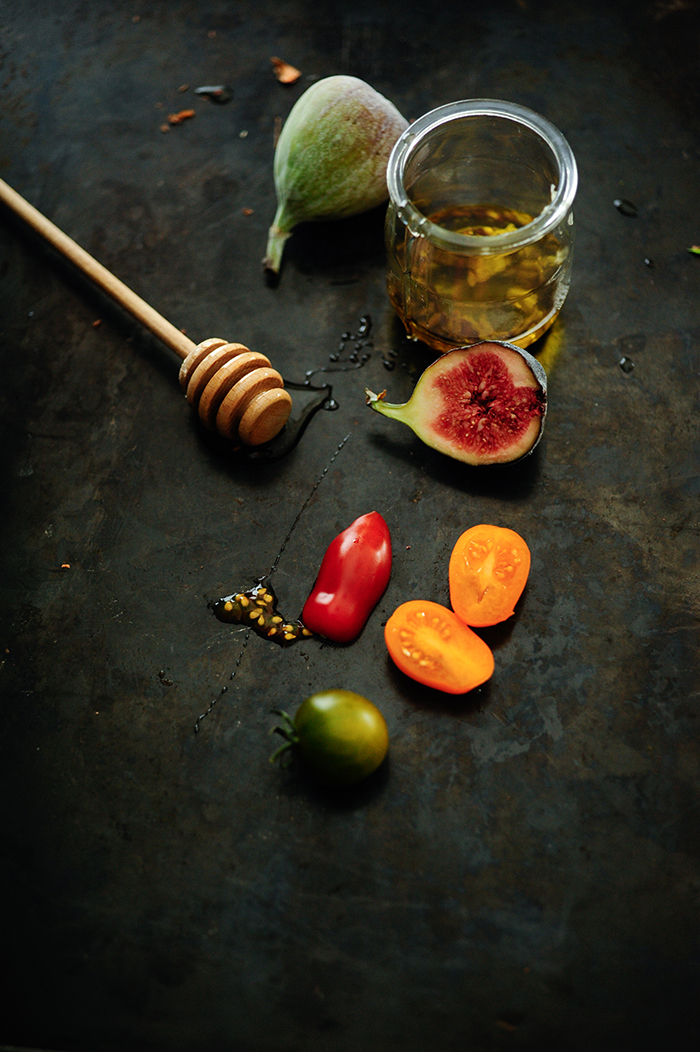 Instructions
Peel the sweet potatoes and fennel, cut lengthwise and then into thin slices. Place them in a bowl, combine with olive oil and orange juice, place on a baking sheet and season with salt and pepper. Bake in the oven at 200°C for about 20 minutes.
For the vinaigrette sauce, squeeze the orange juice in a glass, add garlic, honey, olive oil, chili pepper and thyme leaves. Combine all the ingredients together.
Arrange the caramelized fennel and sweet potatoes on the plates, garnish with figs and tomatoes. Sprinkle with nuts and goat cheese. Serve with the vinaigrette. Enjoy!