Roasting fruit is the quickest way to make your dessert look fancy. A handful of pantry ingredients like brown sugar, cinnamon and vanilla, transforms roasted fruit into a sublime summer treat. 
Some of the best things in life are those that are simple and surprisingly easy. Slice up some juicy, ripe peaches, plums and berries, not much needed except some rum and a sprinkle of brown sugar before it goes into the oven. Then go the extra mile by topping the fruit with a scoop of ice cream or serve for breakfast with granola and Greek yogurt (don't mind the rum, I didn't), or go for a sprinkle of roasted almonds and pistachios, and you'll be in summertime heaven. You can even spoon it over pancakes, imagine bits of fruit with a concentrated boozy syrup.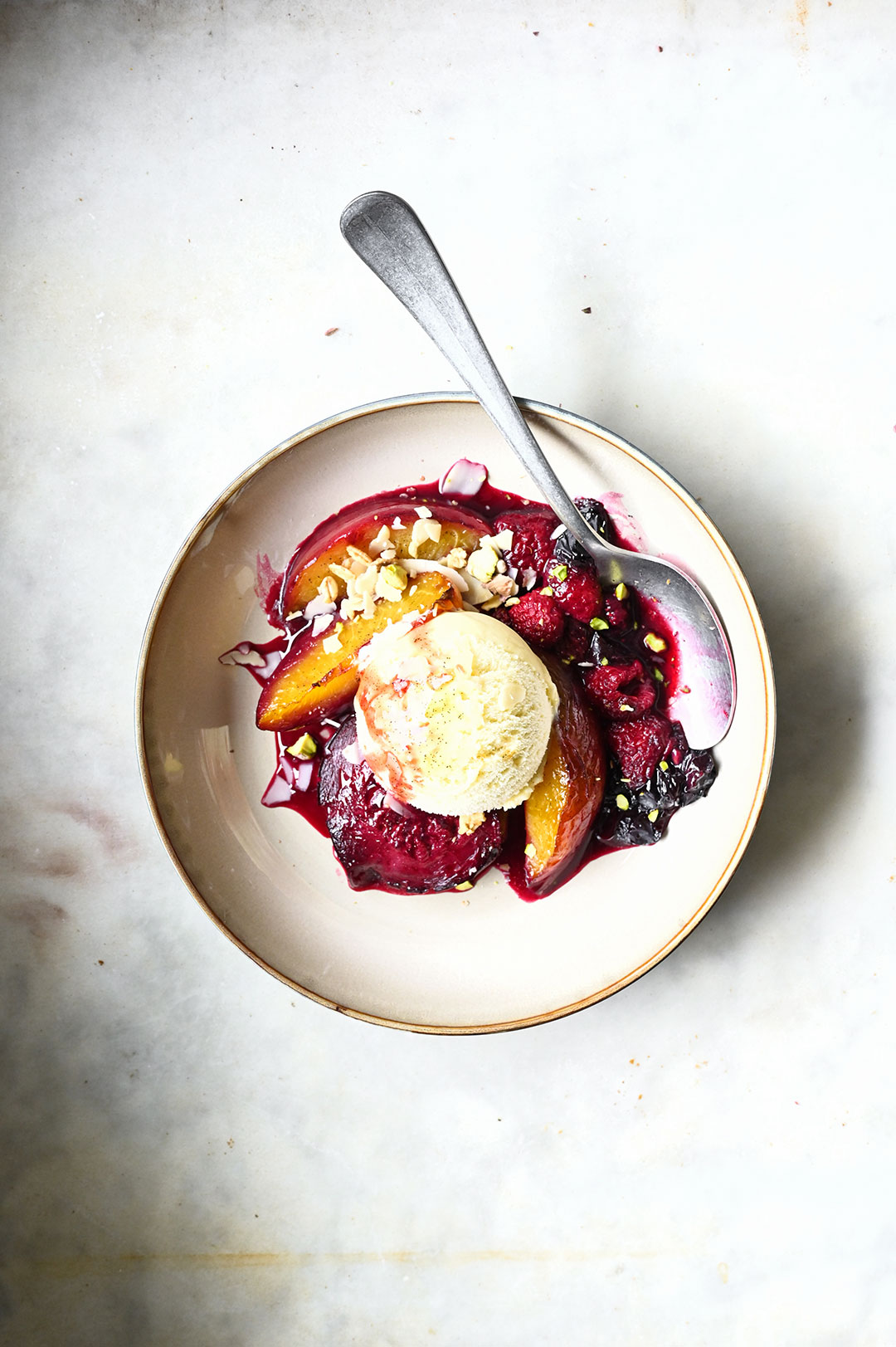 This summer recipe is barely even a recipe, it's so easy to throw together! The most important part in creating this dessert is to have juicy, ripe fruit, that's it!
I made this recipe a few times, you can even add thyme, lavender or rosemary. So… be creative.
Don't like peaches? Trade them for apricots or go all-berry. You can replace this with literally any fruit.  It's your summer treat, so make it damn tasty.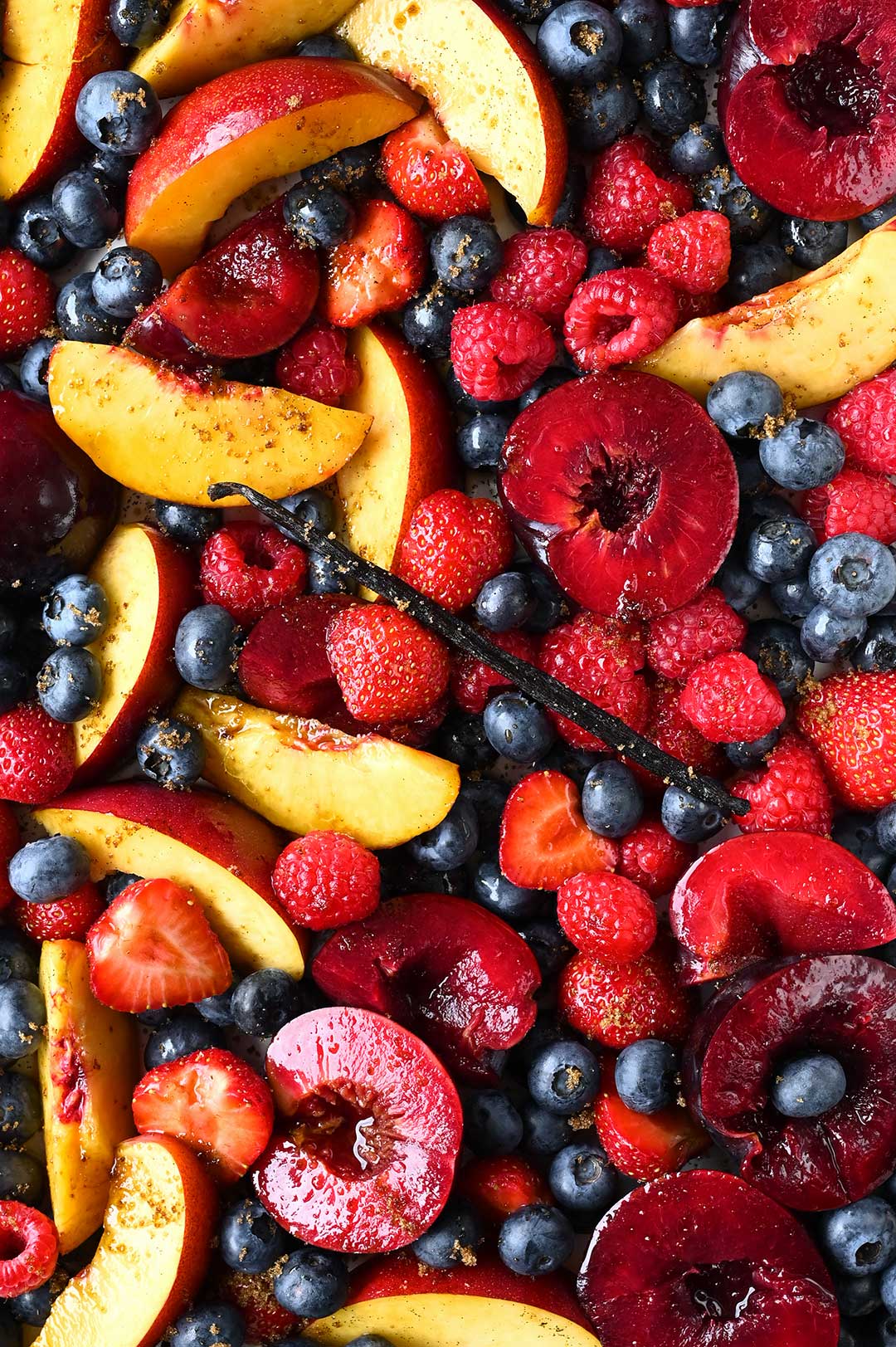 Looking for more summer recipes? Give this a try:
Black sesame coconut ice cream
Iced coffee shots with ice cream
Goat cheese crostini with macerated cherries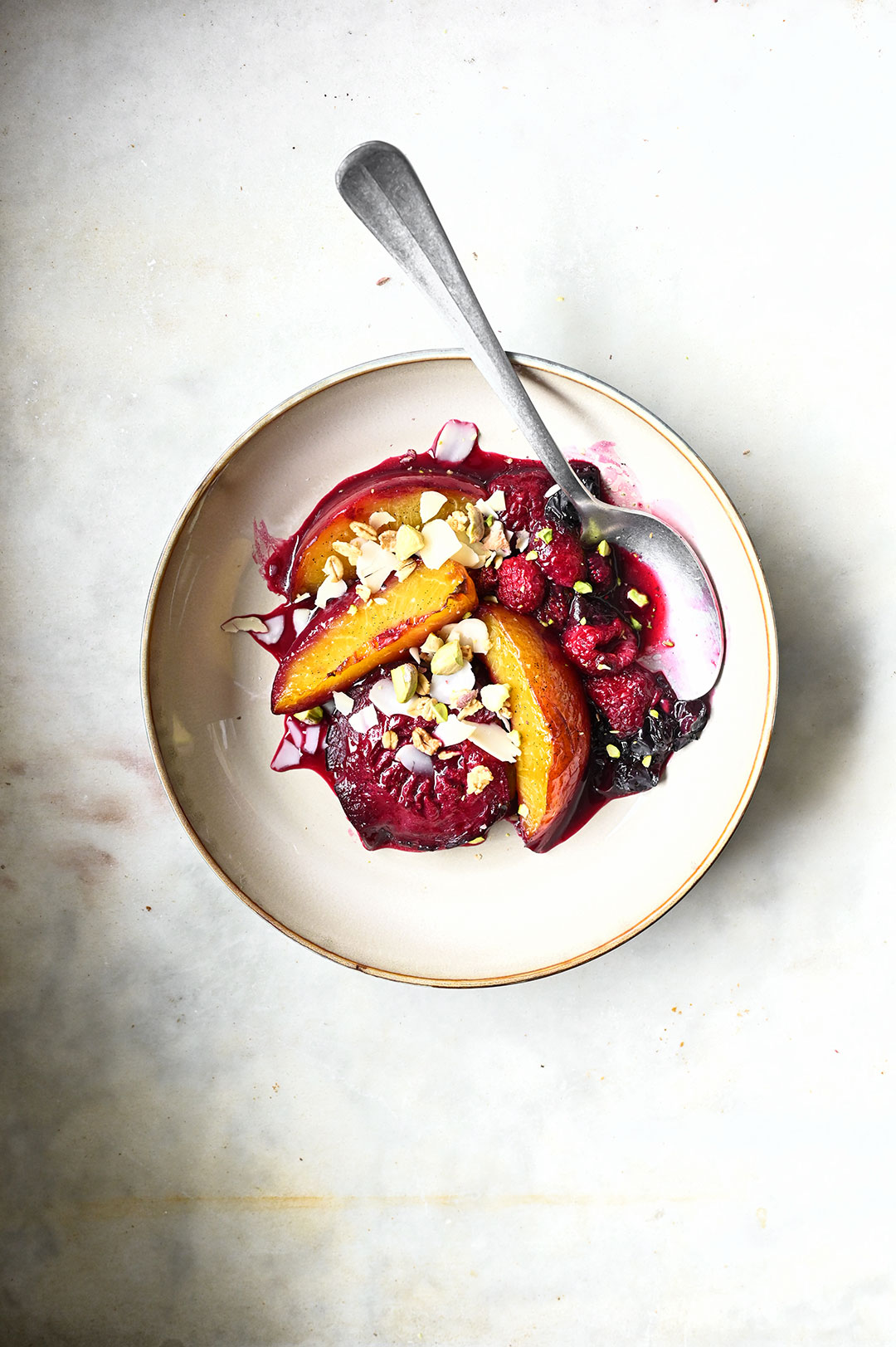 Let's stay connected! Sign up for my NEWSLETTER to receive the latest recipes.
You need
2 peaches, quartered
4 plums, sliced in half
100 g each: strawberries, blueberries, raspberries
4 tbsp brown sugar
1 tsp vanilla extract
1 tsp cinnamon
1 tbsp lemon juice
1 tsp lemon zest
4 tbsp rum
granola, ice cream, almonds, pistachios, sour cream, pancakes, scones or Greek yogurt, for serving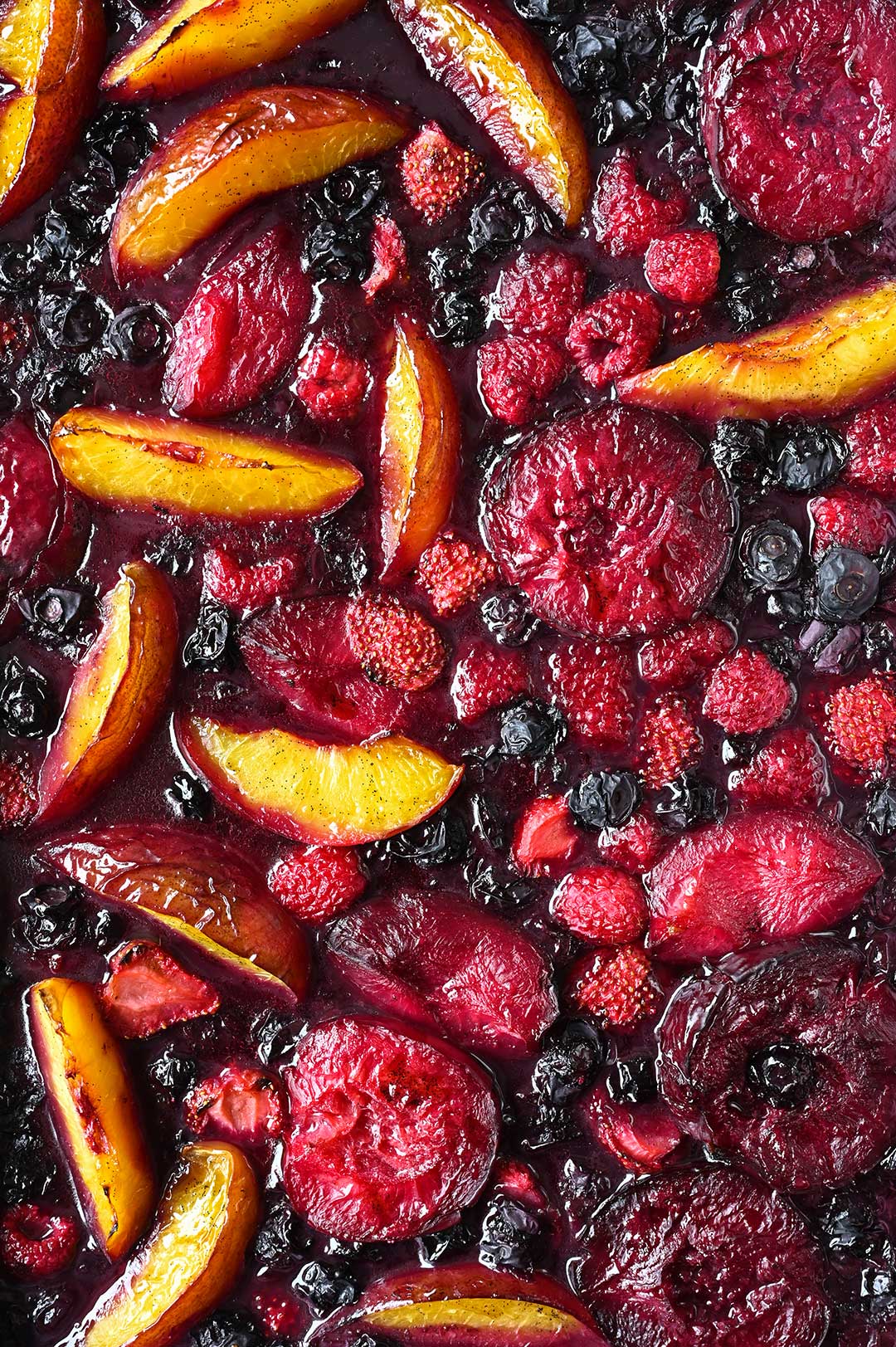 How to
Preheat oven to 200C.
In a bowl, combine brown sugar with lemon juice + zest, vanilla, cinnamon and rum.
Spread the fruit on a sheet pan, brush with the brown sugar mixture and slide into the oven. Roast for about 20 minutes, or until the fruit is bubbling.
Remove the roasted fruit from the oven, let cool slightly, and transfer to a serving dish. Serve and enjoy!
If you give this recipe a try, leave a comment or mention me on Instagram @anna_s_table. I'd love to see what you come up with. Happy cooking!