Do you want to impress your next dinner guests or are you looking for a quick and healthy dish that comes together in 20 minutes? Then this roasted salmon is going to be your dream dinner.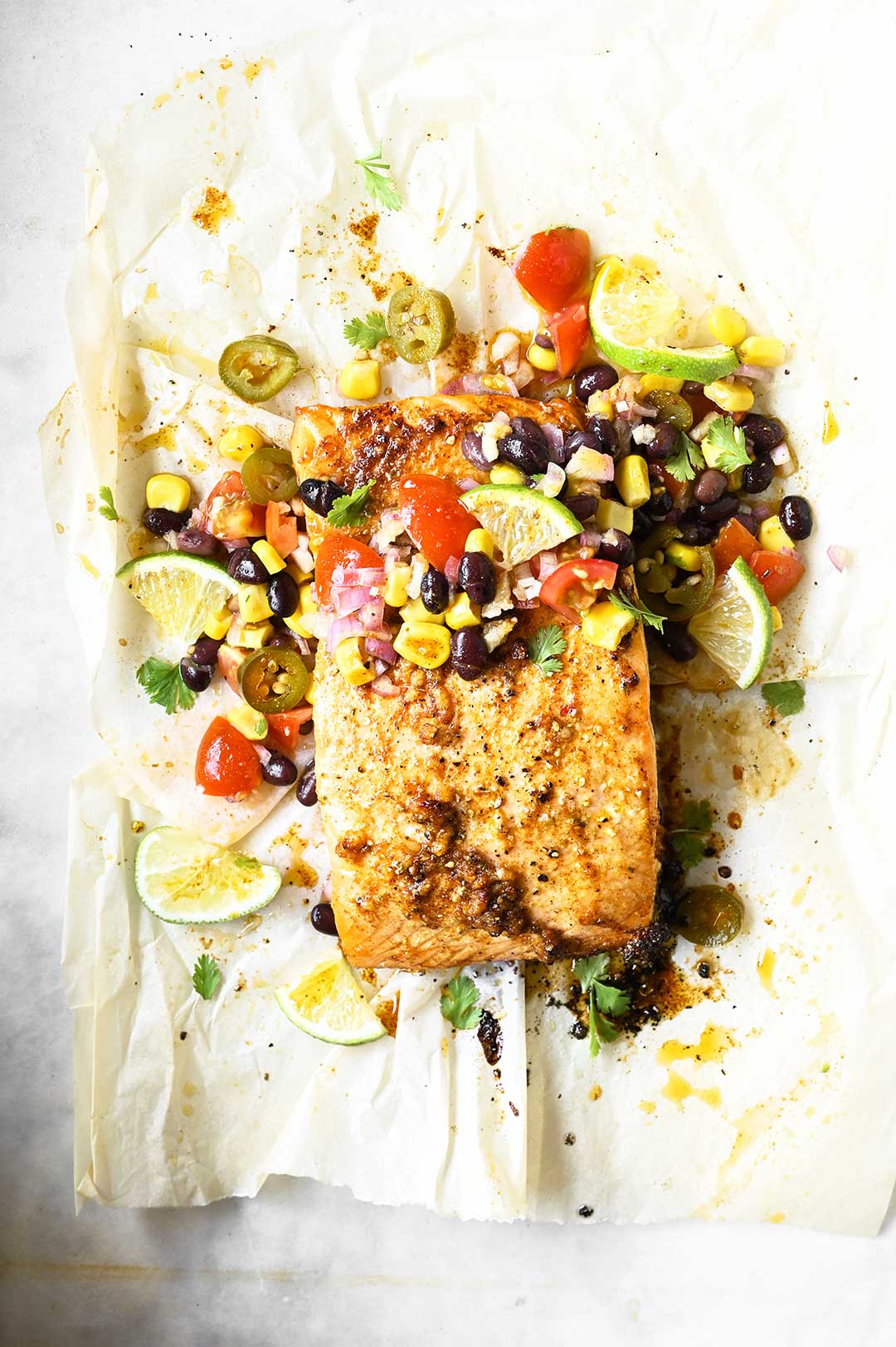 All you need to do is rub the salmon with the enchilada spices for some authentic Mexican flavors. And slide it into the oven for max 15 minutes to get a juicy and flaky result. In the meantime throw the black bean and corn salsa together to top the roasted salmon once it's out of the oven. You will bring this delicious meal to the next level. This salsa is made from scratch and loaded with bold flavors from jalapeño, plenty of lime juice, fresh cilantro, black beans, corn and juicy chunks of tomato and onion.
It's so good and easy, a real crowd pleaser and full of little surprising touches that make this salmon dish just a bit special.
So, what can you serve as a side with this salmon? Baby potatoes coated with butter or tortilla. Or add some lettuce and enjoy the whole thing with some toasted bread. Simple as that!
You may also like these salmon recipes:
Pasta with smoked salmon and chorizo
Salmon burgers with mozzarella and asparagus
Za'atar salmon and blood orange salad
You need
salmon
1 salmon filet, 400 g/14 ounces
3 tbsp olive oil
1 tsp each: chili powder and cumin
1 garlic clove, minced
1/2 tsp each: oregano, onion powder, smoked paprika, coriander
2 tbsp lime juice
sea salt and black pepper
black beans and corn salsa
150 g/5 ounces cherry tomatoes, quartered
1 small red onion, chopped
2 tbsp chopped pickled jalapeño
2 tbsp cilantro, chopped
2 tbsp lime juice
2 tbsp olive oil
1 garlic clove, chopped
3 tbsp canned corn
3 tbsp black beans
salt and black pepper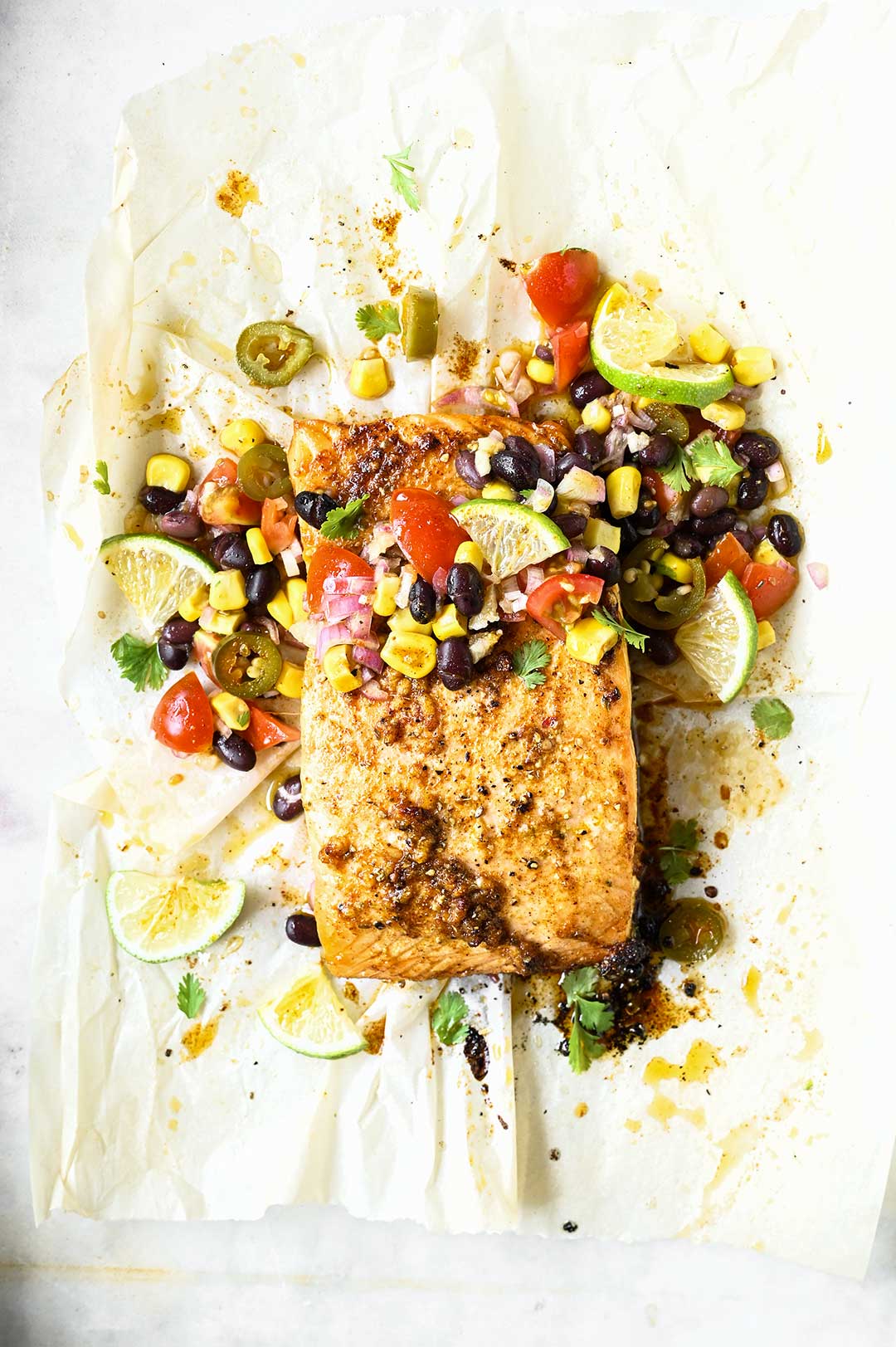 How to
Preheat the oven to 200°C.

Combine the spices for the salmon in cup. Place the salmon on a baking sheet and rub with the spice mixture. Season with salt and pepper. Bake for 12-15 minutes.

In the meantime, combine the ingredients for the salsa in a bowl.

Once the salmon is done, remove from the oven and top with black bean salsa. Season with some extra salt and pepper, sprinkle with lime juice. Serve.

//= __('Print recipe (no photos)', 'servingdumplings' );?> //= __('Print recipe (with photos)', 'servingdumplings' );?>