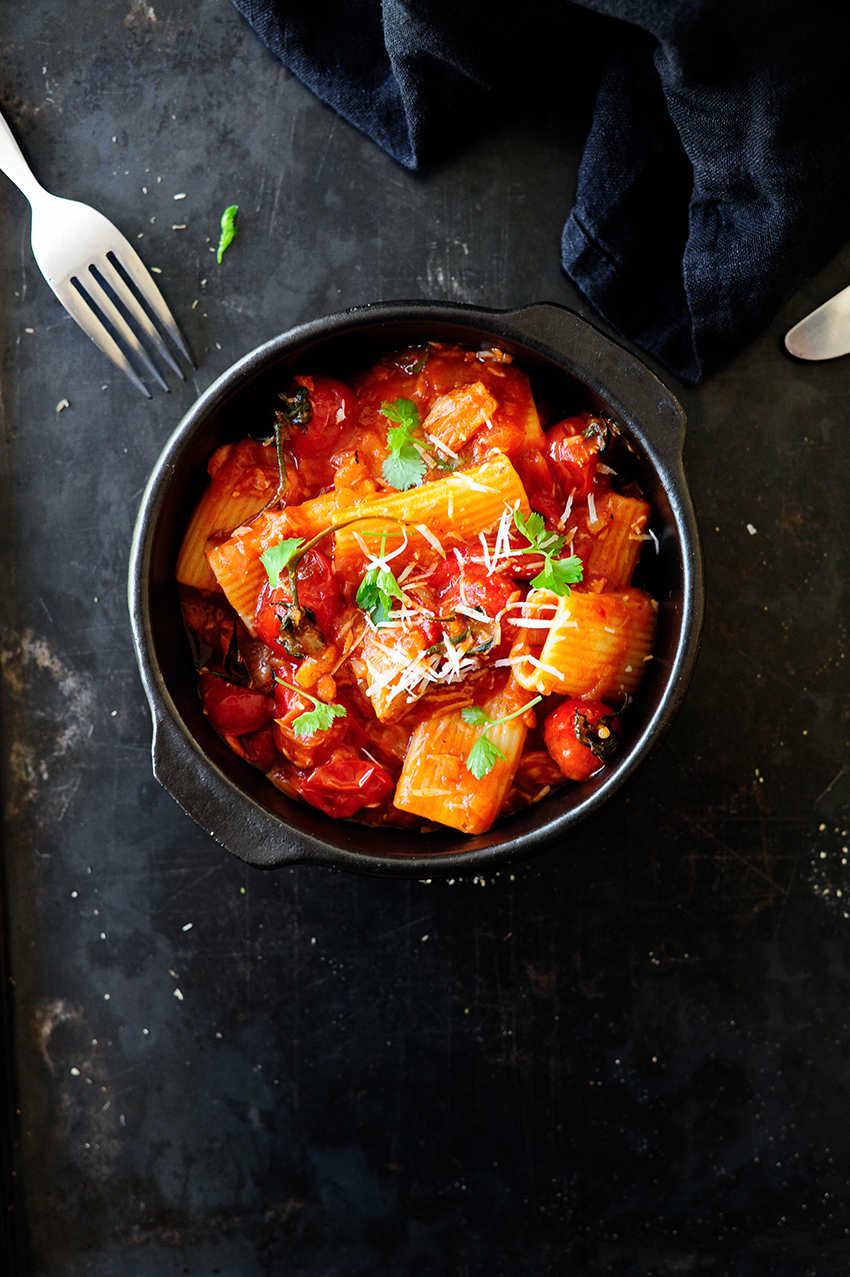 I feel a deep love for roasted peppers lately and made this awesome comfort food with rigatoni, bell peppers, tomato sauce and tuna! I wanted this sauce to be flavor packed and added sweet cherry tomatoes at the end. Tossed everything together and I had the most fantastic bowl of pasta. What I love about this dish, is how easy it is, it's great and hearty for any day of the week. And beyond that, it's really delicious, it just screams cozy spring pasta!
Ingredients
250 g rigatoni
2 red bell peppers
200 g canned tuna
200 g  cherry tomatoes
300 ml tomato puree
2 tablespoons tomato paste
1 onion, finely chopped
2 cloves garlic, finely chopped
1 teaspoon dried thyme
salt and black pepper
2 tablespoons olive oil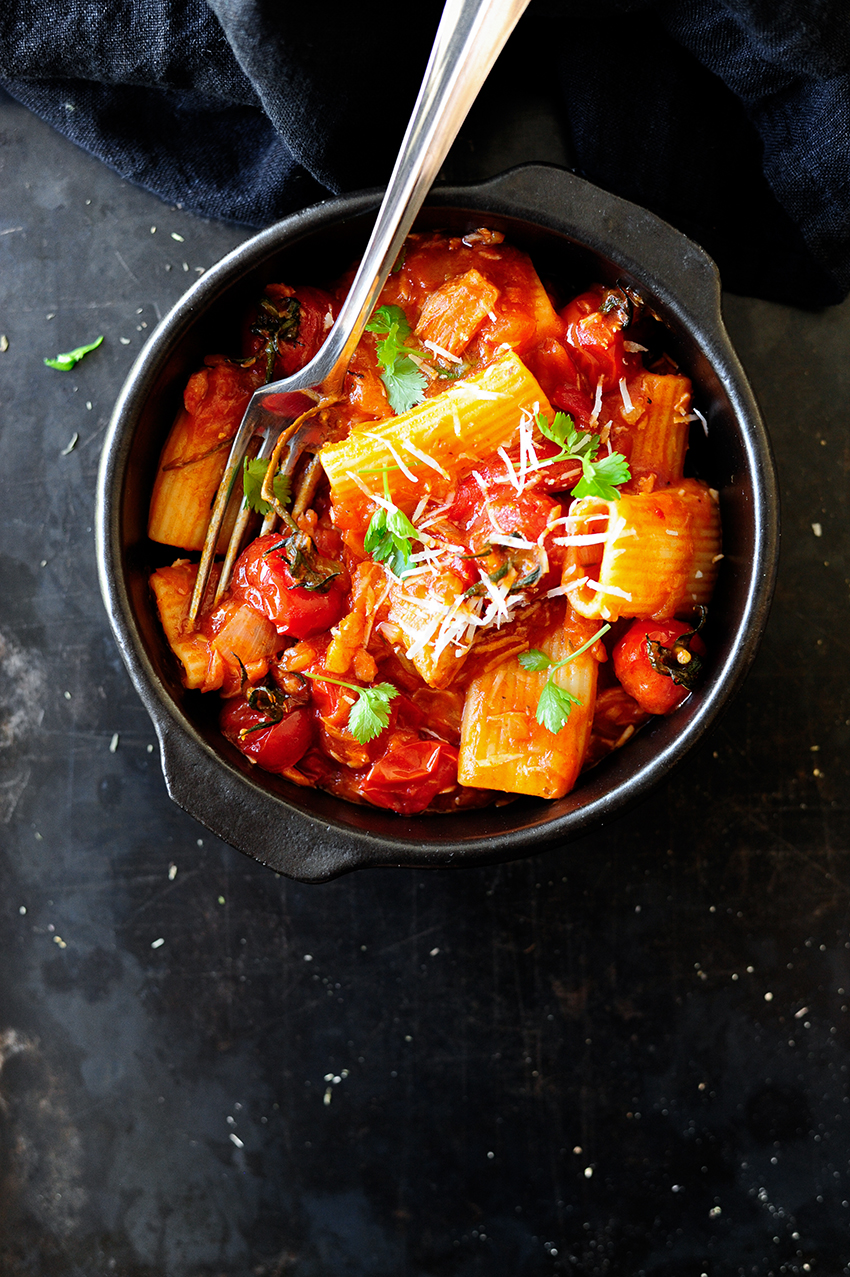 Instructions
Preheat the oven to 200°C. Cut the peppers in half, remove the seeds and place on the baking sheet with the peel up. Place in the oven and bake for 35 minutes.
Cook the pasta in boiling salted water until tender. Drain, leaving 1/2 cup of water from the pasta.
Heat the oil in a pan, add the onion and garlic and sauté for 10 minutes until soft. Pour tomato puree and simmer for another 10 minutes. Add water from the pasta, tomato paste and cherry tomatoes. Sprinkle with thyme and season with salt and pepper, simmer for another 10 minutes.
Take the bell peppers from the oven, remove the peel and cut into pieces. Add to the sauce and stir with tuna and pasta. Enjoy!