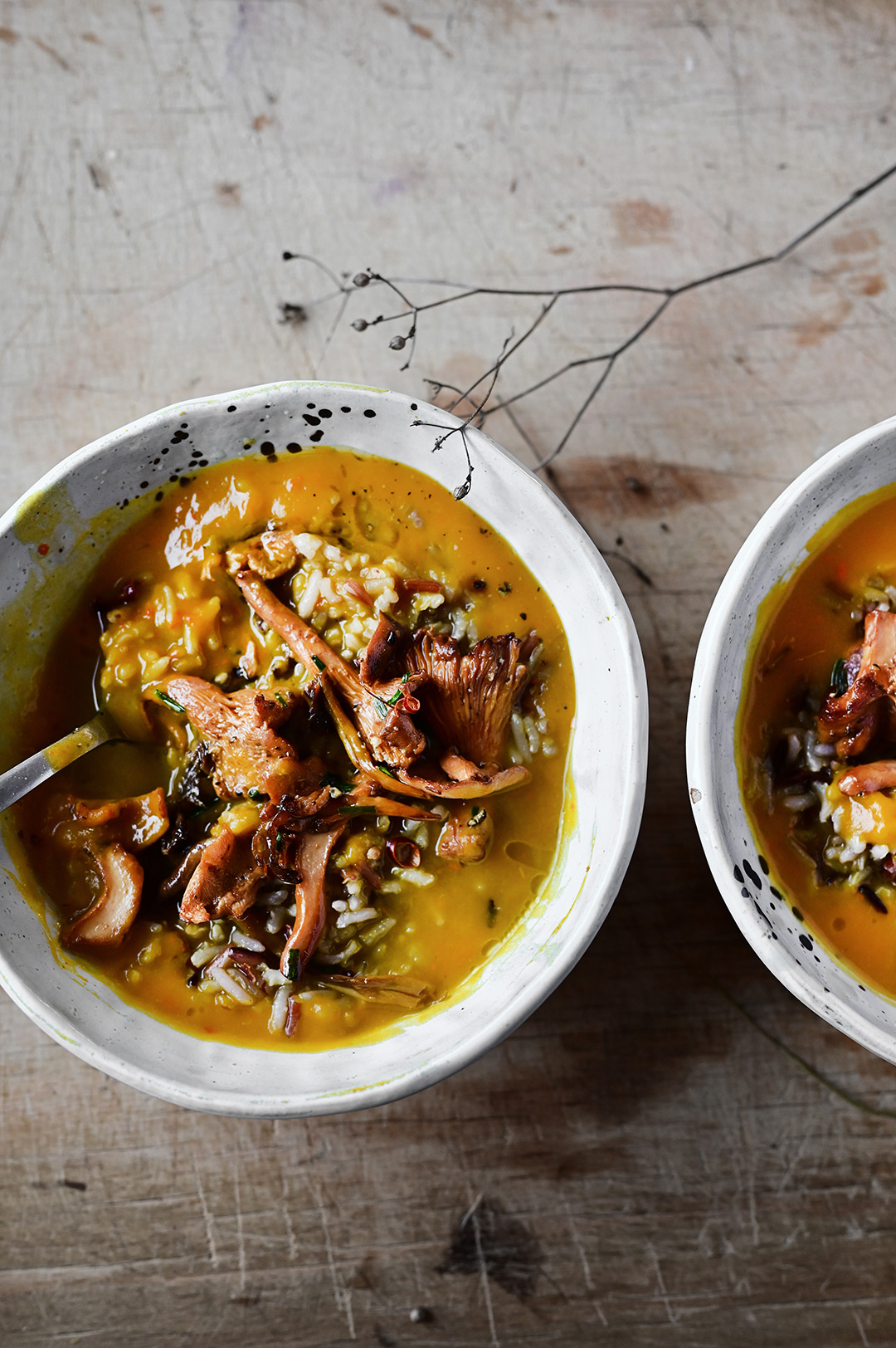 Don't know about you but I'm totally into cozy soup right now. I made this roasted pumpkin soup with wild rice and golden miso mushrooms. It's so delicious, with a slight Asian note. Basically the most hearty, easy-to-make, thick and comforting soup.
Do you like rice in your soup? (I hated it when I was little) Or maybe you never tried it before? Then you definitely should, because actually it's delicious. So if you're ready to cozy up with a warm bowl of soup yourself, go grab a pumpkin and wild rice, and let's make some together.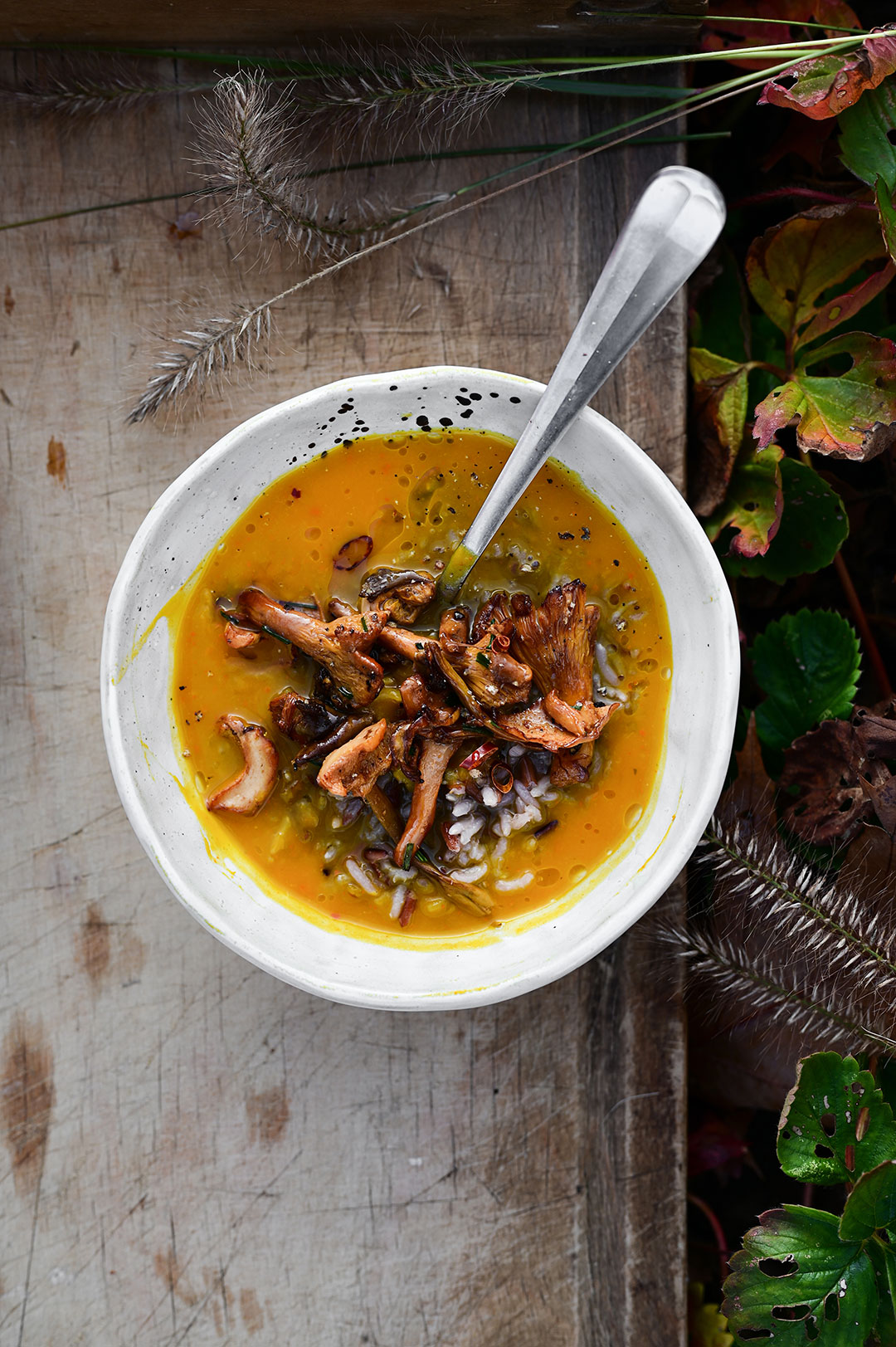 Ingredients
soup
500 g pumpkin, cut into wedges
2 small yellow onions, cut in half
4 garlic cloves, unpeeled
1/2 tsp dried ginger
1 L dashi, or vegetable broth
1 tbsp soy sauce
1 tbsp miso
vegetable oil
sea salt + black pepper
miso mushrooms
250 g wild mushrooms, thickly sliced
2 tbsp vegetable oil
1 tbsp miso
2 garlic cloves, finely chopped
1 tbsp soy sauce
black pepper
finishing touch
250 g wild rice, cooked
chili flakes
Instructions
Place the pumpkin on a large baking tray and drizzle with a little oil. Add the onion and the whole garlic cloves, sprinkle dried ginger, salt and pepper over the pumpkin. Roast for 40 minutes, or until soft and slightly caramalized at the edges at 180°C.
Meanwhile, heat the broth in a large saucepan. When the pumpkin is ready, remove the seeds (you can keep these for roasting), squeeze out the garlic and add everything to the pan with the hot broth. Add miso and soy sauce. Blend with a stick blender, adding a little more water if you like a thinner consistency, season with salt and pepper.
Heat the olive oil in a skillet, add mushrooms and sauté until golden brown. Stir in the garlic, soy sauce and miso, season with pepper.
Ladle the soup into bowls, add wild rice, top with miso mushrooms and sprinkle with chili flakes. Enjoy.