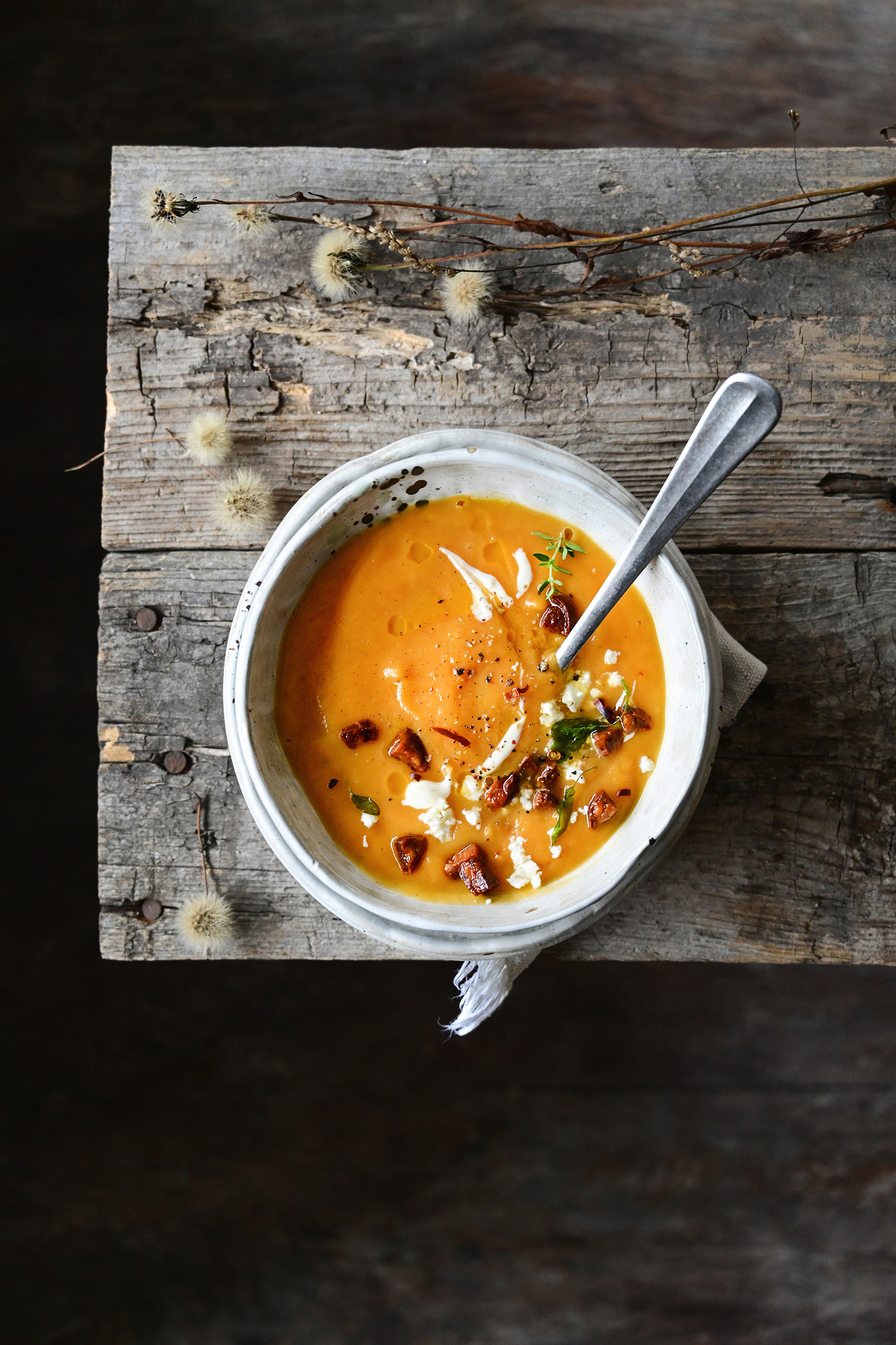 Cold days will get much better with this roasted pumpkin soup with chorizo crumb and feta cheese. Soft and creamy pumpkin pureed with caramelized shallots, garlic, fresh thyme and a touch of olive oil. Each bowl is swirled with sour cream and topped with crispy chorizo, salty feta and fried sage leaves to create the perfect savory bowl soup that's warming and delicious… and there's nothing not to love about it.
Ingredients
800 g pumpkin, peeled and deseeded
1 shallot, finely chopped
4 garlic cloves, finely chopped
1 celery stalk, finely sliced
1 L vegetable broth
1 pinch ground nutmeg
1/2 teaspoon cayenne pepper
1 teaspoon paprika powder
sea salt + black pepper
leaves from 4 stems of thyme
olive oil
to finish
sage leaves
50 g chorizo, finely chopped
50 g feta
sour cream
chilli flakes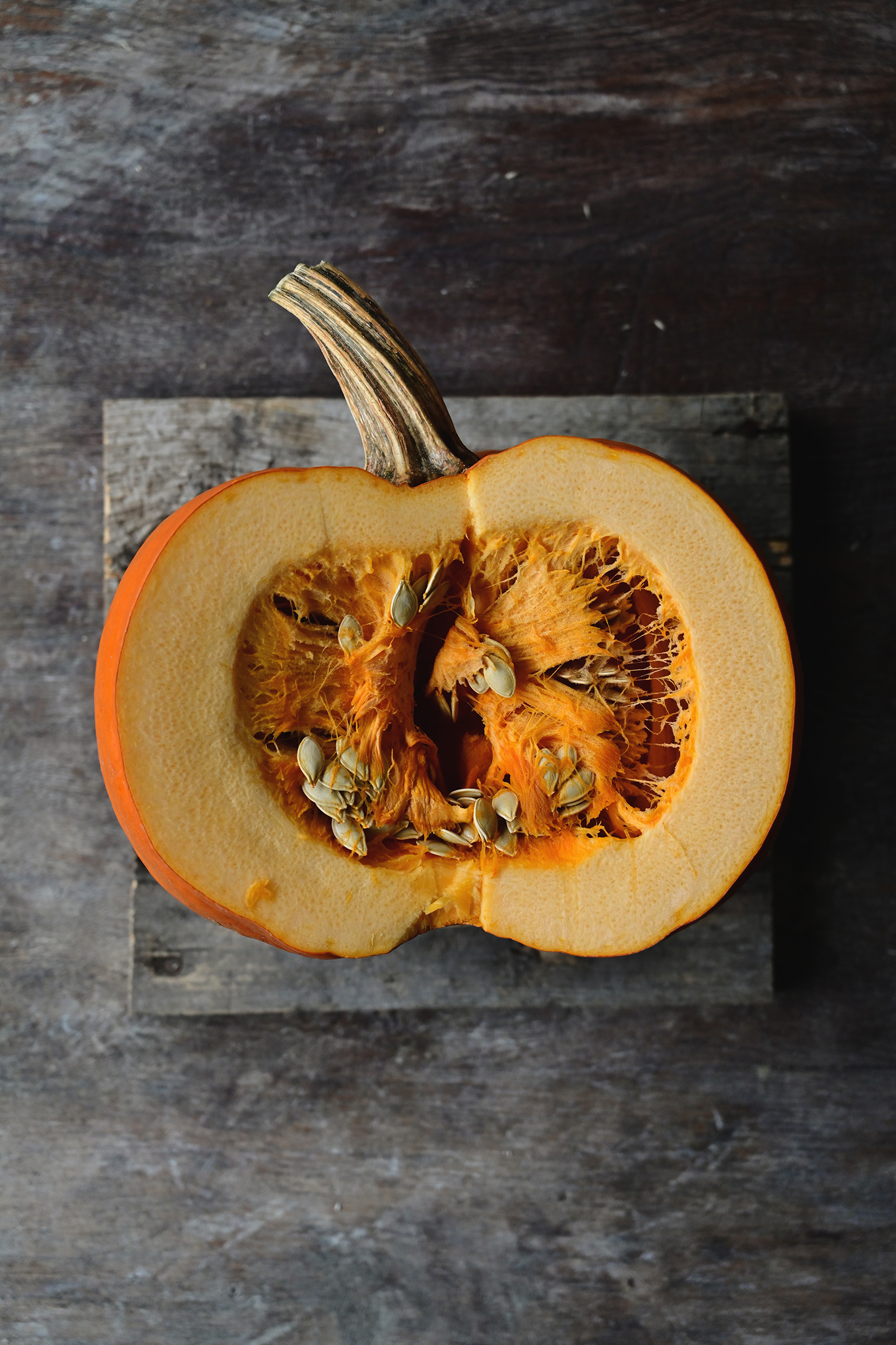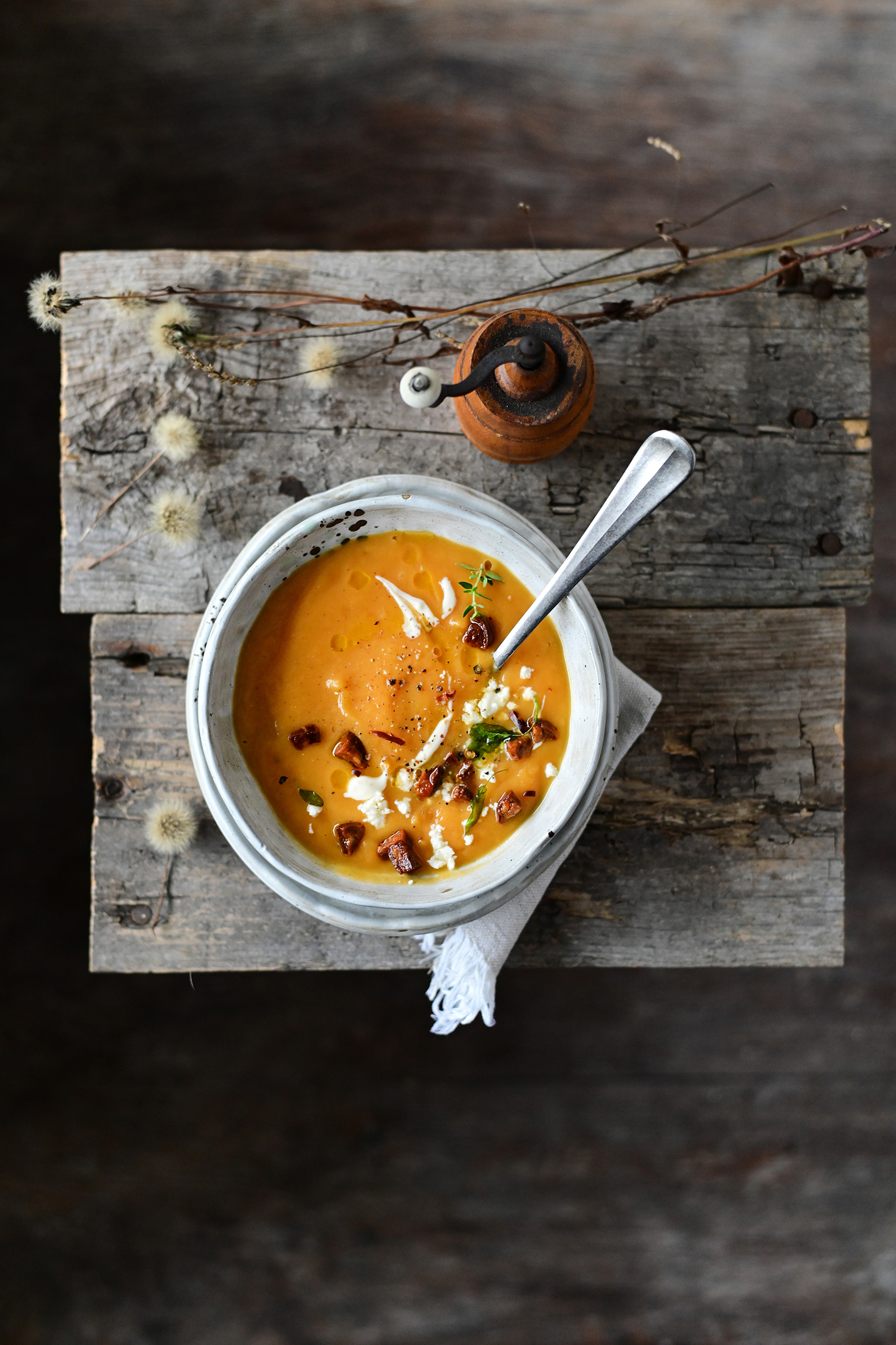 Instructions
Cut the pumpkin into cubes, combine with olive oil, salt and pepper. Place on a baking tray, bake in the oven for about 20 minutes at 180°C.
Heat the olive oil in a large pot, cook the shallots and garlic until soft. Add celery, pour the broth and season with salt, pepper, cayenne pepper, paprika, thyme leaves and nutmeg. Bring to a boil, boil for 5 minutes, then turn off the heat. Add the roasted pumpkin and blend with a stick blender.
Heat the olive oil in a skillet, add the sage leaves and fry for 3-4 seconds. Remove the sage, add chorizo to the same skillet and fry until crispy.
Ladle the soup into bowls, serve with sour cream, sprinkled with chorizo and crushed feta. Top with fried sage leaves and chili flakes. Enjoy!