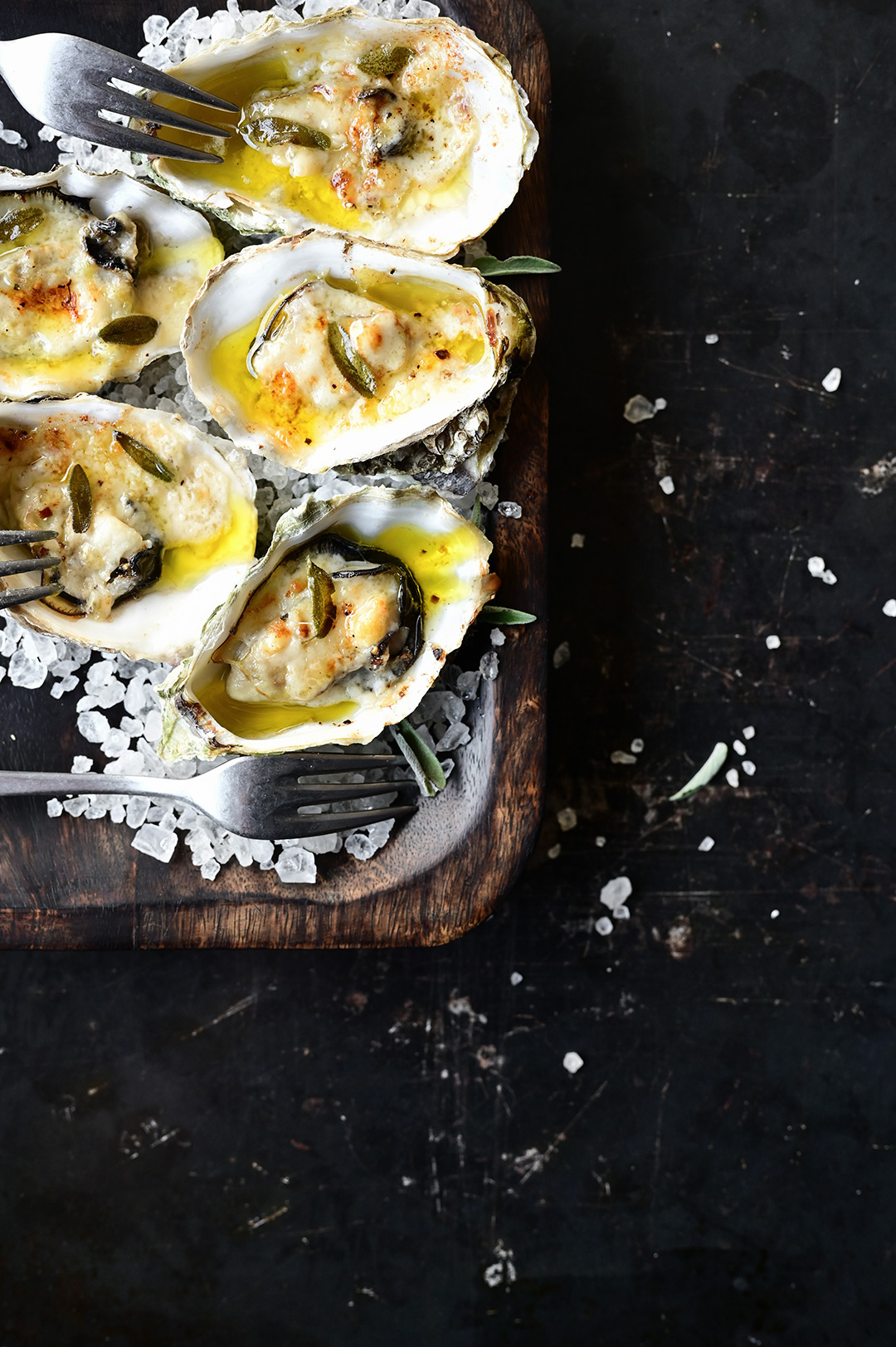 Please join me in a moment of silence to honor these truly majestic oysters, broiled with parmigiano and aïoli, swimming in sage butter. What have I done to deserve this??!
Raw oysters are quite the thing, but I also relish mine broiled. So, whoever said fish and cheese don't belong together has never had a broiled oyster. Fatty ingredients, such as cheese and the butter melted over the oysters, bring richness and terrific flavors.
For this recipe, I filled the opened shells with sage butter, parmigiano and aïoli. Nothing screams Christmas-finger-food more than this.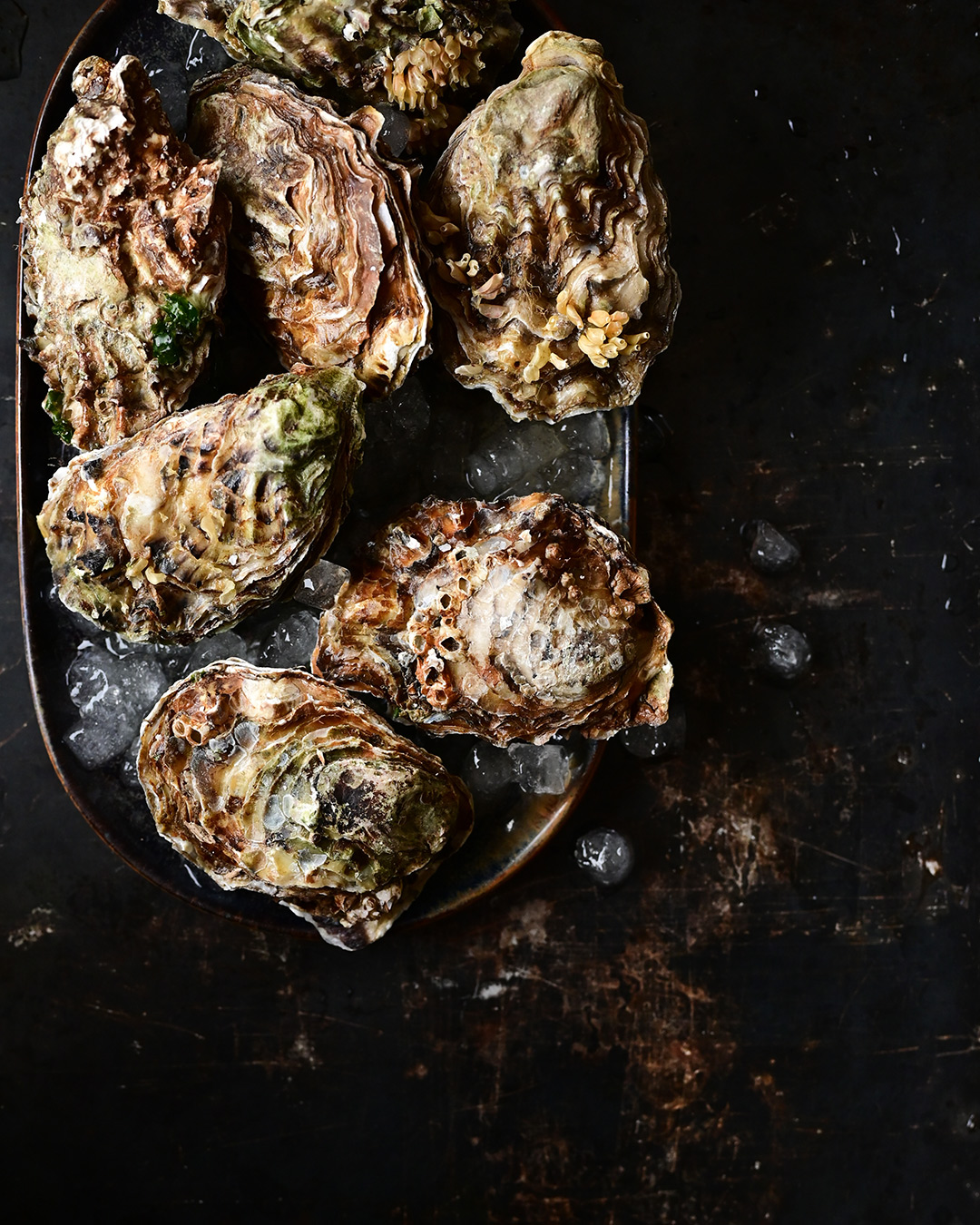 Ingredients
24 oysters
24 thin slices parmigiano
2 tbsp butter
1 tbsp chopped sage leaves
2 tbsp aïoli
sea salt + black pepper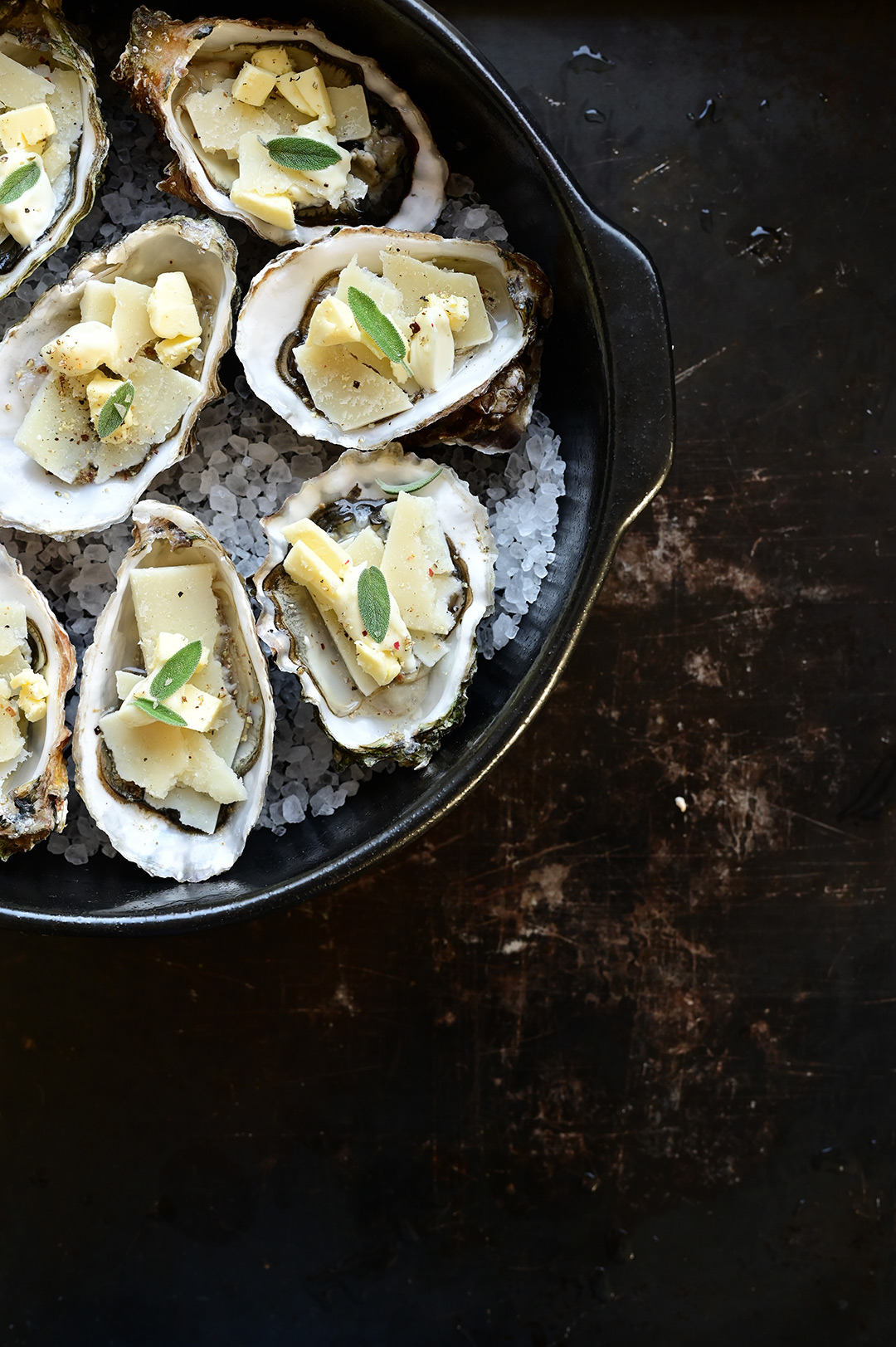 Instructions
Preheat the broiler to 240°C. Meanwhile, shuck the oysters using an oyster knife, then detach the meat from the bottom of the shell with a spoon.

In a small saucepan, melt the butter, add the sage leaves, remove from heat.

Spread the rock salt in a single layer in a shallow baking pan. (the salt will help the oysters stay level when you broil them) Arrange the oysters in their bottom shells, on the salt, making sure they remain as level as possible. Spoon the butter over each oyster, divide the cheese and top with some aïoli, a little black pepper and sea salt.

Broil the oysters for about 5 minutes, or until the cheese is melted and slightly golden on top and the juices are bubbling. Serve immediately.

//= __('Print recipe (no photos)', 'servingdumplings' );?> //= __('Print recipe (with photos)', 'servingdumplings' );?>