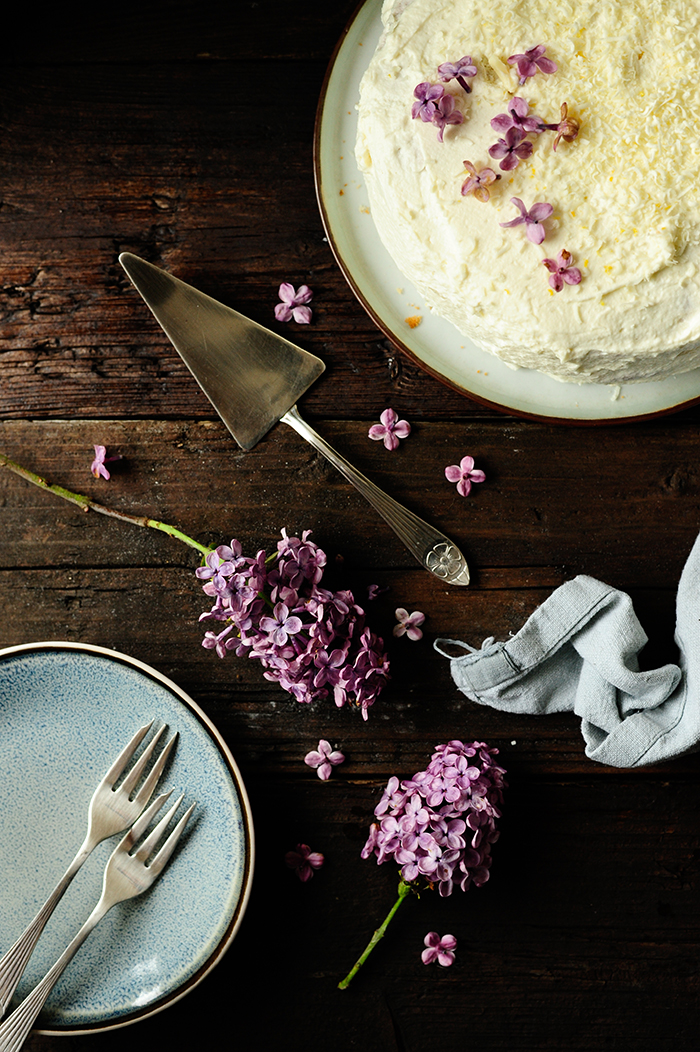 Very delicious cake layered with strawberry-rhubarb jelly and white chocolate cream. Is there something better for a garden party or a Saturday afternoon?
Ingredients
sponge cake
170 g flour
6 famers eggs
170 g sugar
cream
500 ml heavy cream
100 g white chocolate
juice and zest from 1 organic lime
filling
200 g rhubarb
100 g strawberries
100 g sugar
juice from 1/2 lime
1 vanilla pod, cut in half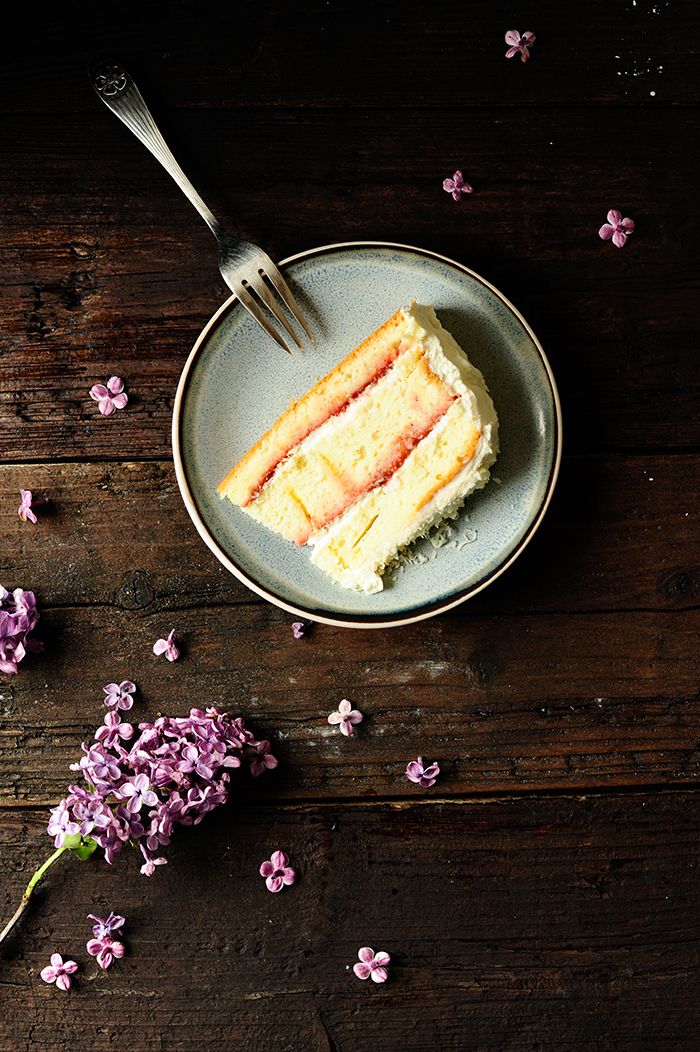 Przygotowanie
Line the bottom of a 18 cm springform pan with baking paper, grease and flour the sides. Separate the eggs. Beat the eggs whites to stiff, gradually adding sugar. Continue whisking while you add the egg yolks one by one. Then sift the flour into the bowl. Stir everything together with a wooden spoon. Pour batter into the springform pan and bake for 40 minutes at 180°C. Let cool down completely and then cut the cake into three layers.
Wash the rhubarb, remove the ends and cut into cubes. Wash the strawberries, remove stems and cut in half. Place the fruit in a saucepan, add 2 tablespoons water, vanilla pod, lime juice and sugar. Bring to a boil, then reduce the heat and simmer for 30 minutes, stirring occasionally. Remove from heat and let cool down completely.
Melt the chocolate in a warm water bath with 50 ml cream. Whip the remaining cream until it reaches the consistency of yogurt, then add the melted chocolate and lime juice. Beat until stiff.
Spread half of the rhubarb-strawberry filling and 1/3 of the cream with white chocolate on the bottom of the cake. Cover with the second layer, spread with the rest of the fruit filling and 1/2 cream. Place the third layer and spread the rest of the cream on top and sides. Sprinkle with grated white chocolate. Enjoy!