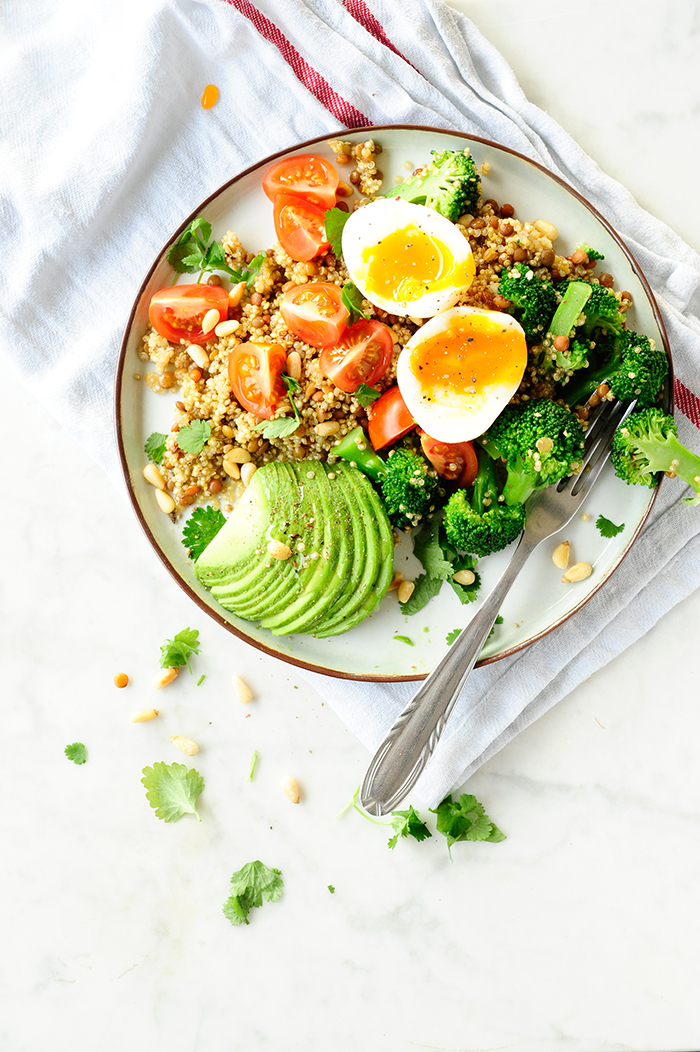 Healthy quinoa lentil salad served with an aromatic dressing. I love the diversity of quinoa. It can be served as a main ingredient for a salad or it can be added to salads in smaller amounts as garnish.
25 minutes | serves 4
Ingredients
2 cups quinoa
1 cup lentils
1 small broccoli
2 ripe avocados, sliced
12 cherry tomatoes, cut into quarters
4 eggs
1 bunch chopped cilantro
1 stock cube
vinaigrette
4 tbl pine nuts, toasted
2 tbl fennel seeds, toasted
salt and freshly ground black pepper
4 tbl lime juice
1 clove garlic, minced
8 tbl rapeseed oil
Instructions
Boil water with the stock cube, add the quinoa and lentils and cook for 15-20 minutes.
In a separate pot, boil the eggs.
Boil water with salt in a pot. Cut broccoli into florets, add to the boiling water and cook for 3 minutes.
Mix the oil with the lime juice, garlic and fennel seeds, season with salt and pepper.
In a large bowl, combine the quinoa and lentils with the dressing, broccoli and tomatoes. Season with salt and pepper, sprinkle with coriander. Arrange on plates and serve with eggs and avocado.
Bon Appetit!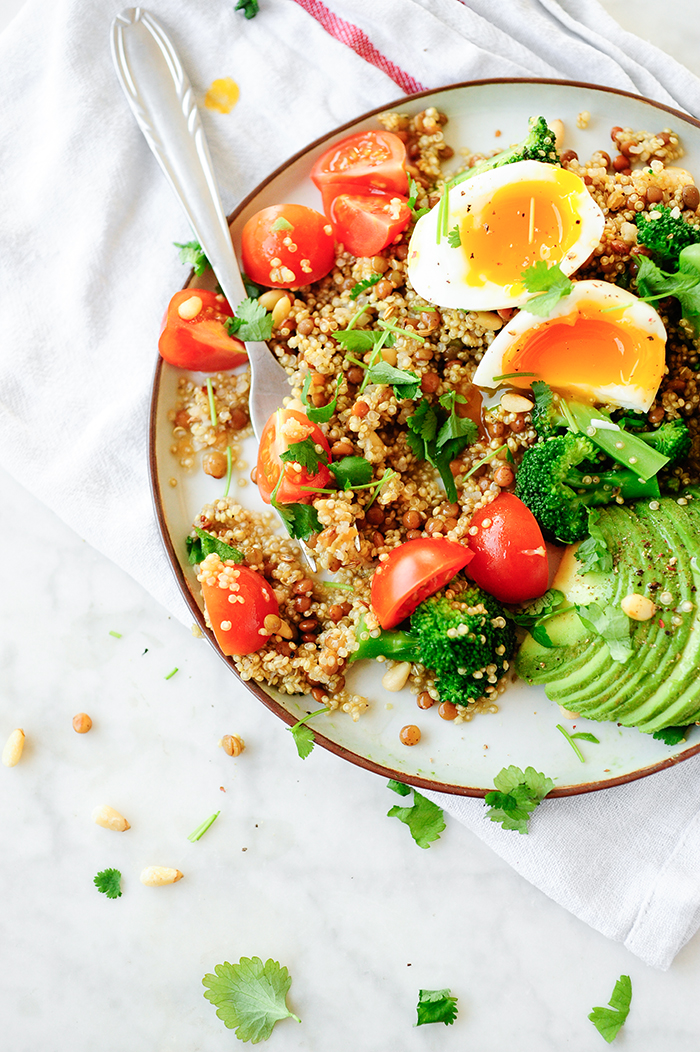 //= __('Print recipe (no photos)', 'servingdumplings' );?> //= __('Print recipe (with photos)', 'servingdumplings' );?>