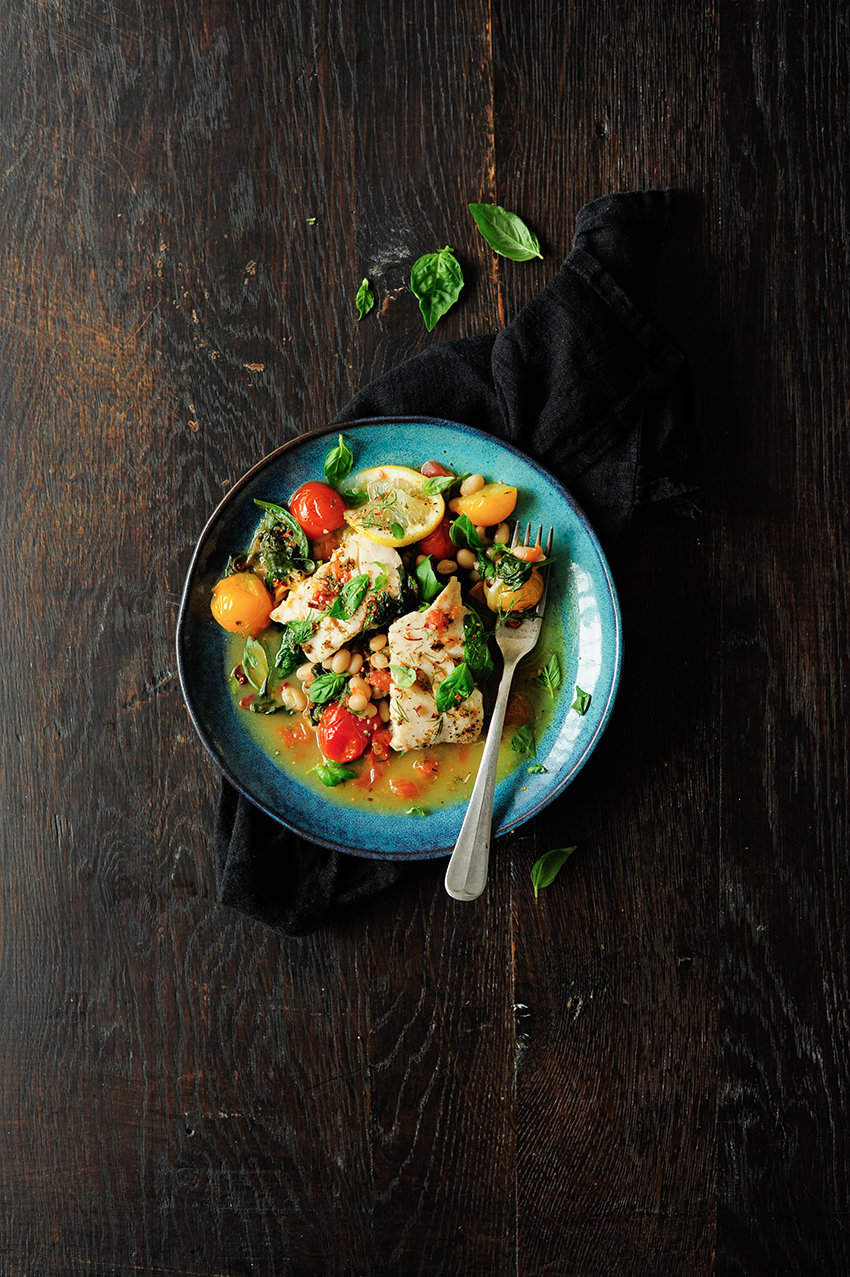 Quick braised white fish fillets with spinach in a fresh tomato sauce. It's a very fast, easy and delicious dish. You can use your favorite white fish, such as coalfish fillet or a tasty cod. I like to eat and prepare fish dishes, whenever we're eating out, I love to order anything with fish and  this was a delight for my taste buds.  
Serve it with quinoa, rice, bread or just with veggies, the white beans will give you a satisfied feeling.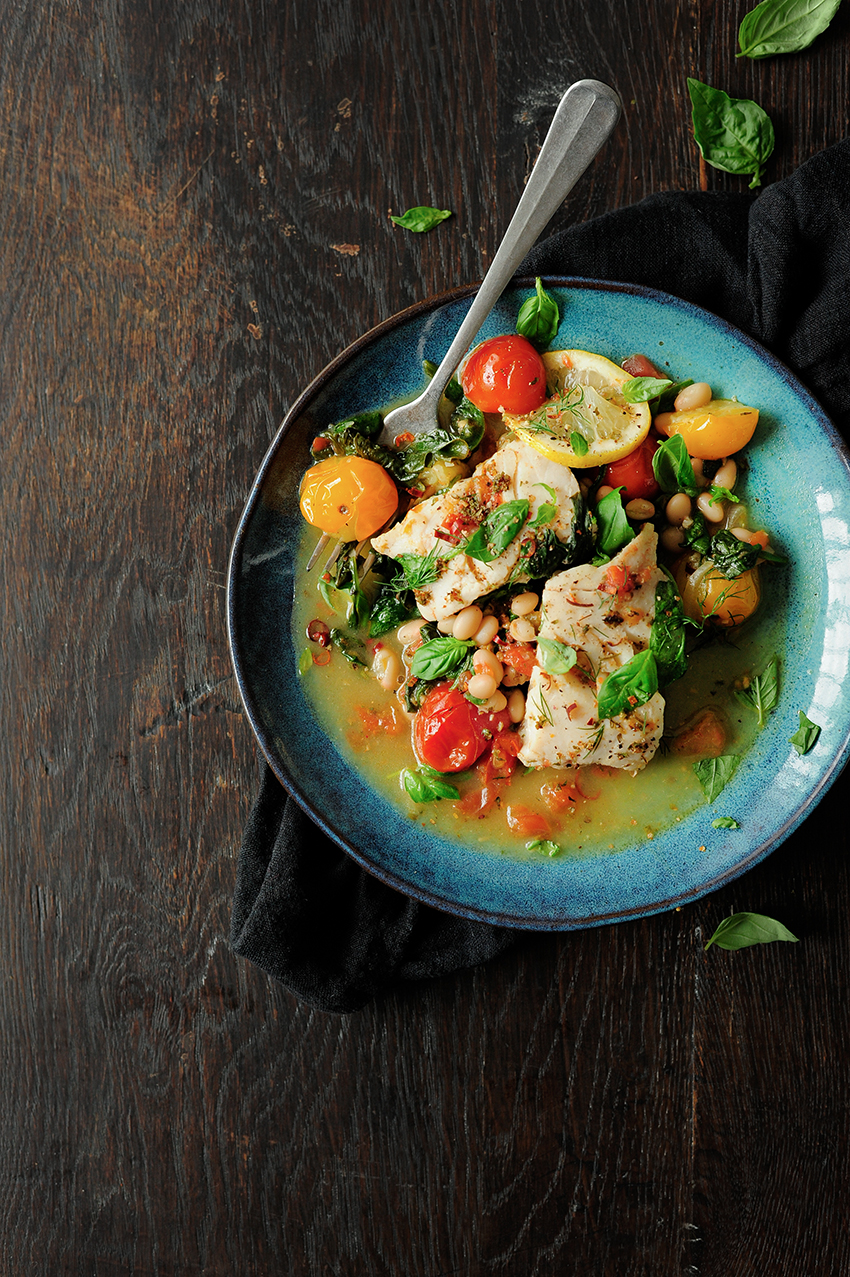 Ingredients
300 g white fish fillet, cut into small pieces
150 g spinach
1 shallot, cut into slices
1 garlic clove, finely chopped
100 g canned white beans
250 g cherry tomatoes
1 large tomato, peeled and cut into small cubes
1 tbsp lemon juice
1 tsp lemon zest
1 tbsp bruschetta herbs (dried tomato, marjoram, oregano, basil, paprika)
50 ml white wine
150 ml vegetable broth
2 tbsp olive oil
black pepper + salt
basil
chilli flakes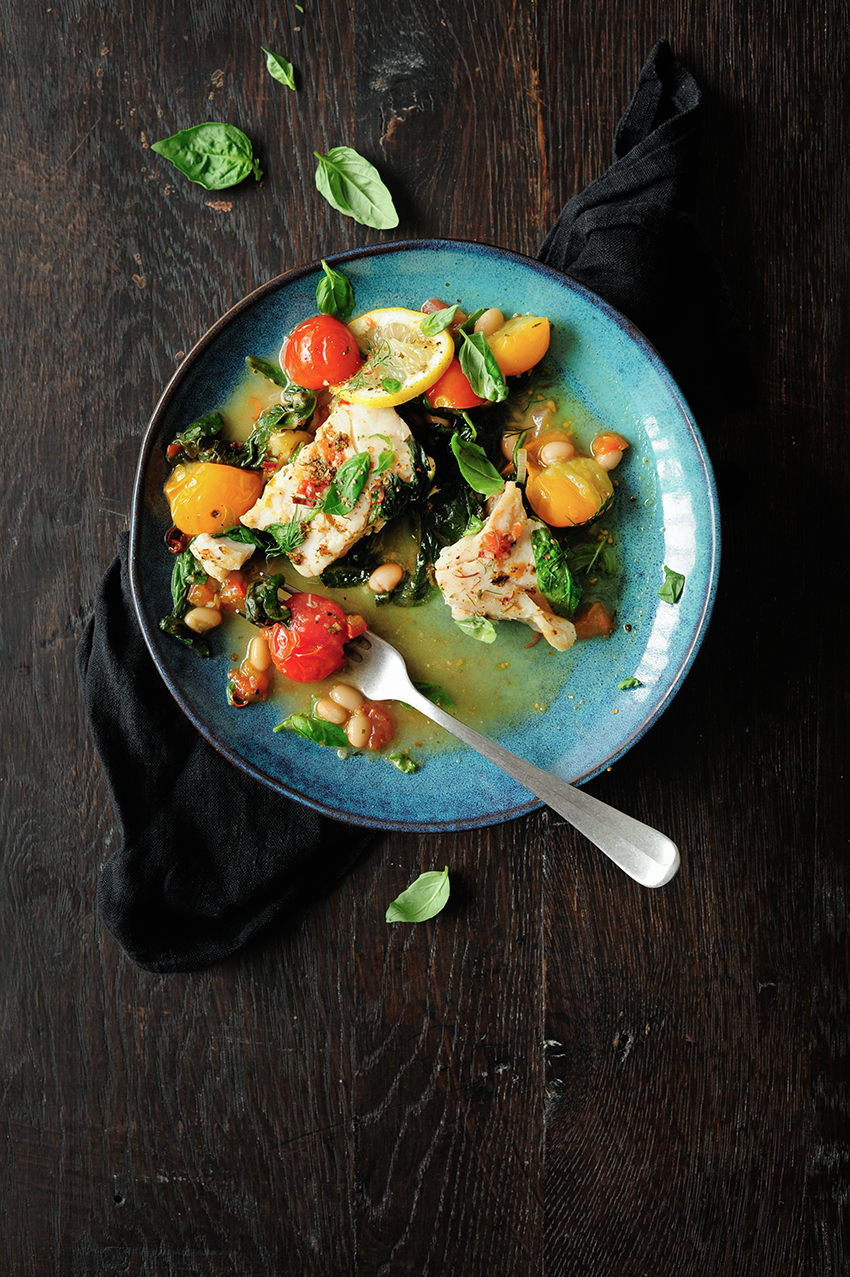 Instructions
Heat the olive oil in a deep pan. Cook the shallot and garlic for 3 minutes until softened. Add white wine and cook for 3 minutes. Add the chopped tomato and vegetable broth, simmer for 8 minutes.
Then add the spinach, fish fillets, lemon juice, zest and cherry tomatoes. Season with bruschetta spices, salt and pepper. Leave to simmer for 8 minutes or until the fish is tender.
Serve immediately sprinkled with chopped basil, enjoy!