Savory tart with stewed pears and chicory, filled with a mixture of eggs and goat cheese. Topped with hazelnuts and thyme. Pears pair perfectly with chicory and soften its bitter taste.
Light and slightly creamy, a satisfying autumn recipe. Serve warm or cold with a side salad.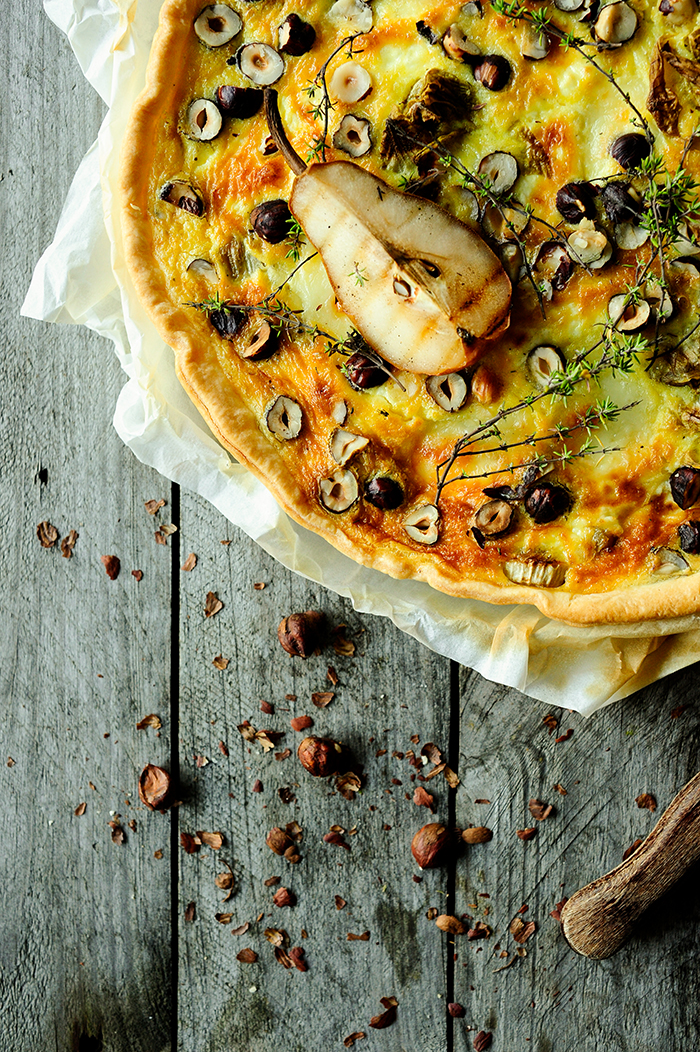 You need
2 hard pears, peeled and cubed
3 chicories, sliced
1 sheet shortcrust pastry
4 eggs
200 ml heavy cream
100 ml milk
120 g soft goat cheese
2 tbsp grated cheese, like emmentaler or gruyere
50 g hazelnuts, chopped
2 tbsp butter
salt + freshly ground pepper
1/2 tsp grated nutmeg
thyme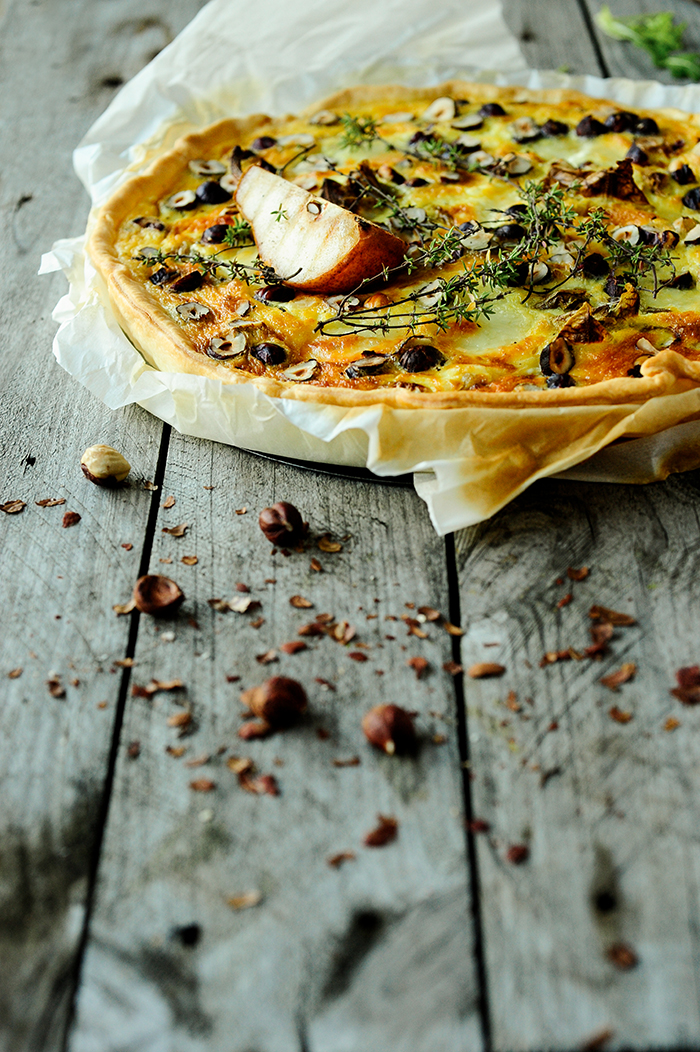 How to
Roll out the pastry and drape over a 28 cm tart tin lined with baking paper. Prick the base all over with a fork and line with baking paper, then fill with baking beans. Blind-bake the dough for 10 minutes at 180°C, then remove the paper and beans.
Melt the butter in a pan, add the pears and simmer until golden brown. Add chicory and simmer until tender. Season with salt, pepper and nutmeg. Set aside to cool.
Beat the eggs in a large bowl. Gradually add the cream, milk, cheese and goat cheese. Season with salt and pepper.
Spread the simmered pears with chicory on the base, pour the egg mix and sprinkle with walnuts and thyme. Bake for 35-40 minutes at 180°C until golden brown.
Serve warm or cold. Enjoy!