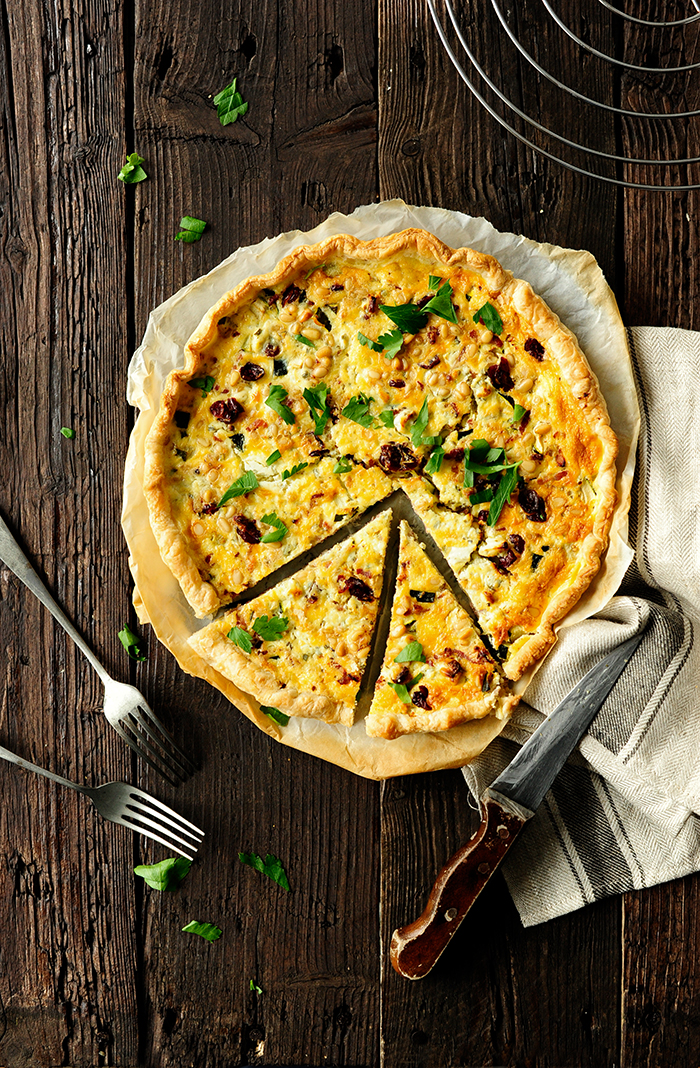 Quiche with garlic and herb cream cheese filling, bacon and zucchini. The dried cranberries enrich the whole dish with a delicate sweet note.
Just enjoy and don't forget to serve with a fresh salad and vinaigrette.
preparation time 45 minutes | serves 2-4
Ingredients
1 sheet puff pastry
200 g bacon cut into cubes
1 zucchini, cut into cubes
1 shallot, finely chopped
3 farmers eggs
150 g cream cheese with herbs and garlic
100 ml heavy cream
2 tablespoons dried cranberries
1 tablespoon pine nuts
1 tablespoon olive oil
salt and black pepper
Instructions
Roll out the pastry and drape over a 28 cm tart tin lined with baking paper. Prick the base all over with a fork and line with baking paper, then fill with baking beans. Blind-bake the dough for 10 minutes at 180°C, then remove the paper and beans.
Heat the oil in a pan and fry the shallots. Add the bacon and bake until golden brown. Add the zucchini and simmer for 5 minutes. Season with salt and pepper.
Combine the eggs with cheese and cream, season with salt and pepper.
Pour the bacon and zucchini on the base, sprinkle with cranberries and pine nuts. Then pour the egg mixture.
Bake for 35 minutes at 180°C until golden brown.
Serve warm or cold with a fresh salad and vinaigrette. Enjoy!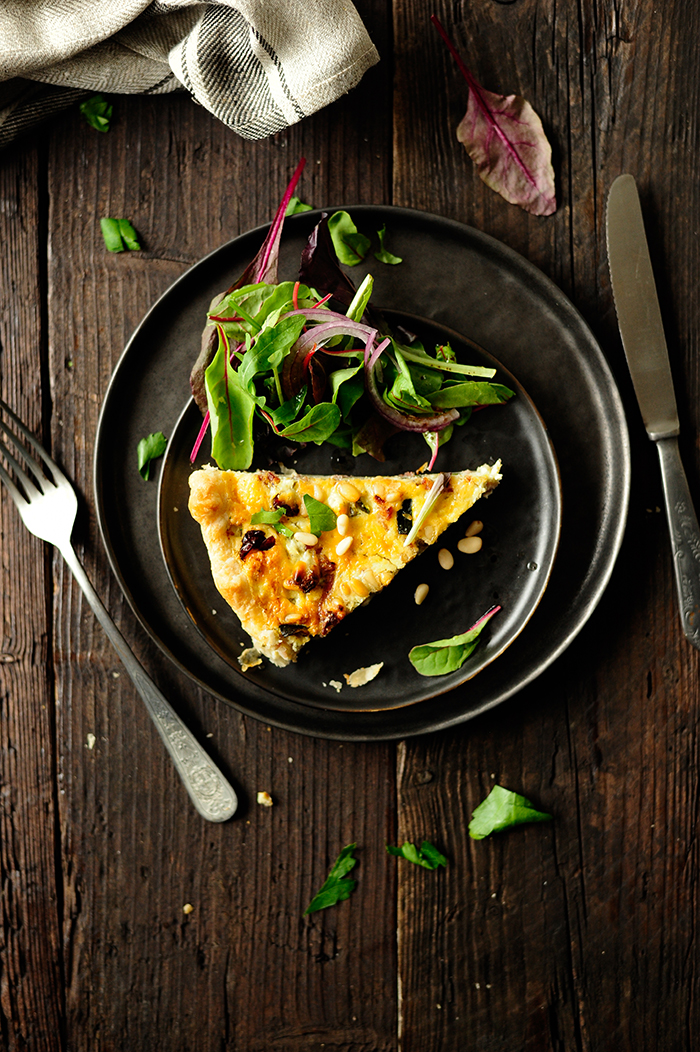 //= __('Print recipe (no photos)', 'servingdumplings' );?> //= __('Print recipe (with photos)', 'servingdumplings' );?>