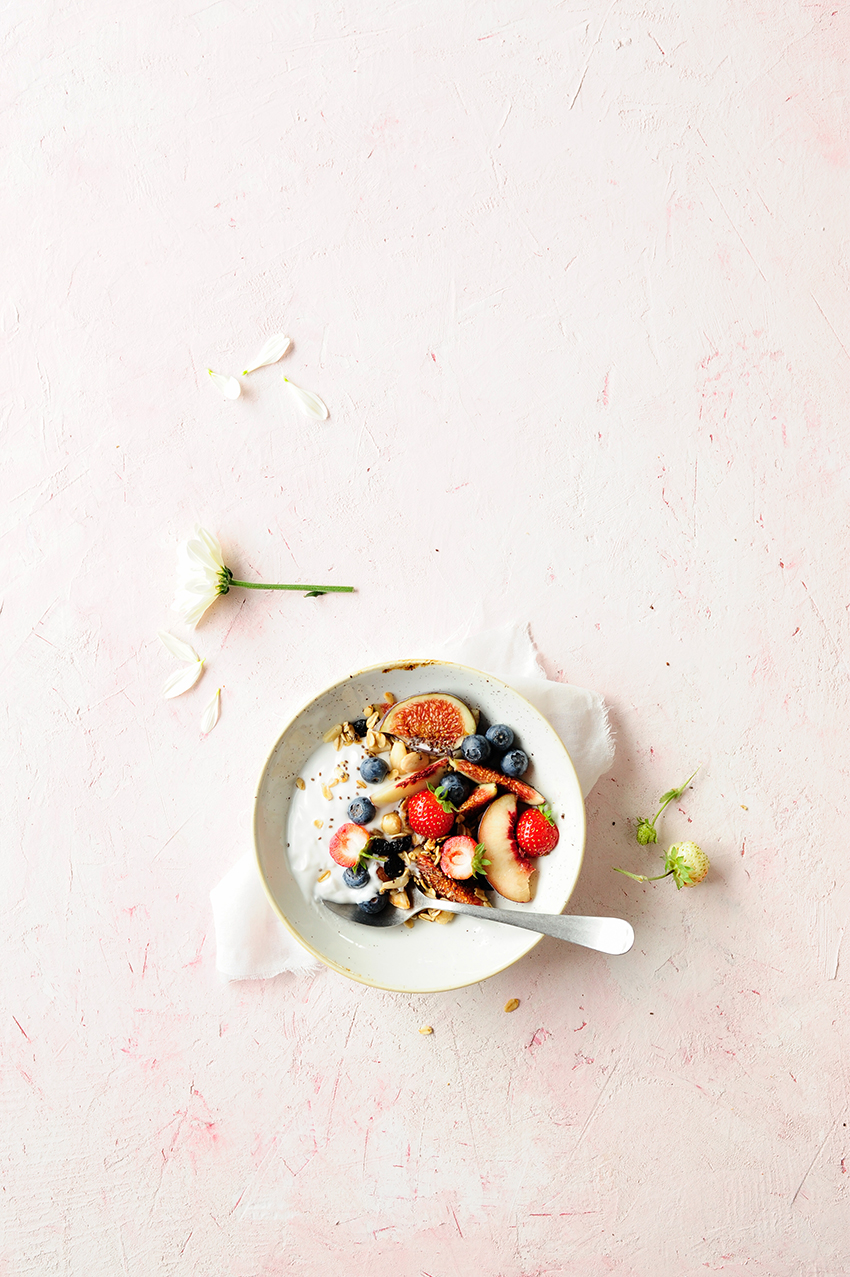 Homemade granola is much more tasty, healthier and easy to make! I eat it almost daily with fresh fruit and yogurt or kefir, but coconut yogurt is also a delicious and sweet alternative. Granola gives you energy and you get a lot of healthy benefits. You just can't beat freshly baked granola packed with delicious and good-for-you ingredients.  Such a good start of the day!
I also love to use granola in my desserts, it's delicious with (n)ice cream!!
Ingredients
500 g nuts, mix (hazelnuts, cashew nuts, walnuts, almonds, …)
500 g oatmeal
200 g seeds (chia, sunflower, pumpkin, linseed, …)
3 tablespoons of coconut oil, dissolved
50 g of honey
pinch of salt
400 g dried blueberries
Instructions
Combine nuts, oatmeal and seeds in a large bowl, add coconut oil and honey. Pour the granola onto your baking sheet and use a large spoon to spread it in an even layer. Bake for 10 minutes at 150° C. Stir and continue baking for 10 minutes more, stir again and bake for another 10 minutes. Remove, cool and stir in the dried blueberries. Store in a closed jar for up to 3 months. Enjoy!