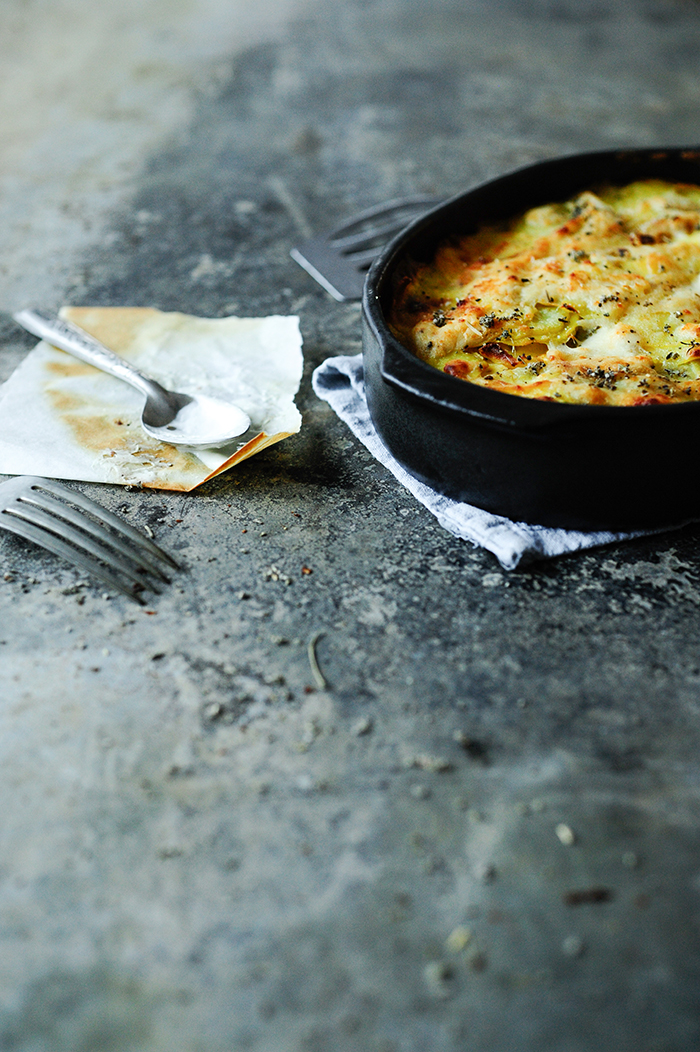 Thin sliced sage potatoes baked in sour cream with horseradish and a crispy Parmesan crust. It's a simple, warming meal. Works well as a standalone dish or serve the potatoes with meat or fish.
Ingredients
8 potatoes
250 ml sour cream
2 tps horseradish
1 clove garlic, finely chopped
1 tbl sage
100 g parmesan, more for sprinkling
3 tbl butter
salt and black pepper
Instructions
Peel the potatoes and cut into very thin slices, using a mandoline. Heat the butter in a wide saucepan, add garlic and potatoes. Place over medium-low heat and sauté until mixture is light golden, about 15 minutes. Season with salt and pepper.
In a bowl, mix the sour cream with horseradish, parmesan and sage, season with salt and pepper.
Put a layer of potatoes on the bottom of a pie plate, spread 2-3 tablespoons of the sour cream sauce. Place another layer of potatoes, spread sauce, repeat with the rest of the potatoes. Finish with sauce and sprinkle with parmesan. Cover with aluminum foil and bake for 40 minutes at 180°C. Remove the foil and bake for another 10 minutes until golden brown.
Bon Appetit!