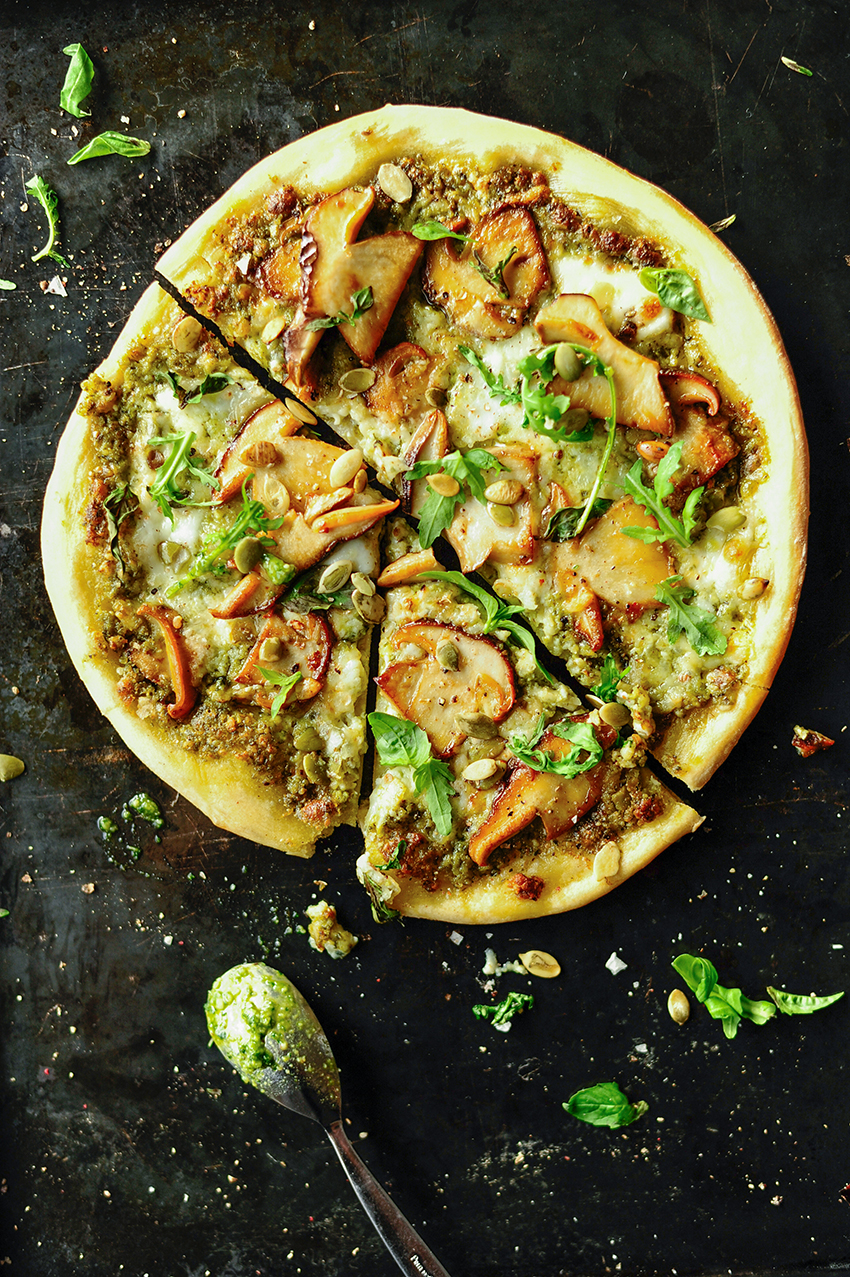 This porcini and burrata pizza with pesto is the perfect way to celebrate autumn! It's with a hint of a garlicky pesto, then loaded with cheese and topped with caramelized fresh wild mushrooms. It's smells and tastes like heaven and if you add a smidge of red pepper flakes it will bring the porcinis to another level. Delicious!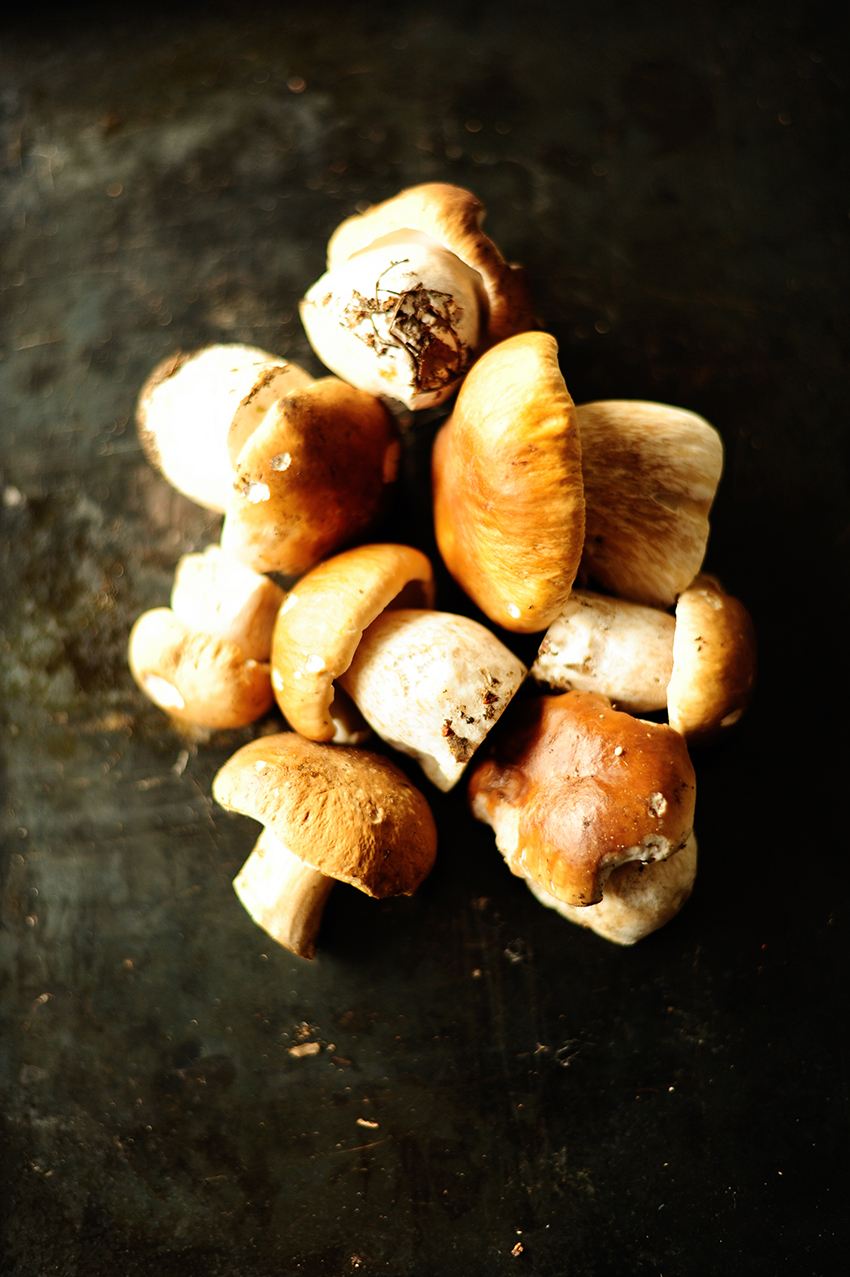 Ingredients
pizza
350 g flour
2 tablespoons dry yeast
180 ml lukewarm water
1 teaspoon honey
1 tablespoon milk
1 tablespoon extra vierge olive oil
1 teaspoon salt
pesto
100 ml extra vierge olive oil
2 cloves garlic
50 g basil leaves
50 g pine nuts
100 g grated Parmesan cheese
1 tablespoon lemon juice
salt and freshly ground pepper
also
300 g fresh porcini bouchons or mushrooms with good flavor
1 tablespoon butter
200 g grated mozzarella
1 ball burrata cheese
2 tablespoons pumpkin seeds
salt and black pepper
red pepper flakes
rucola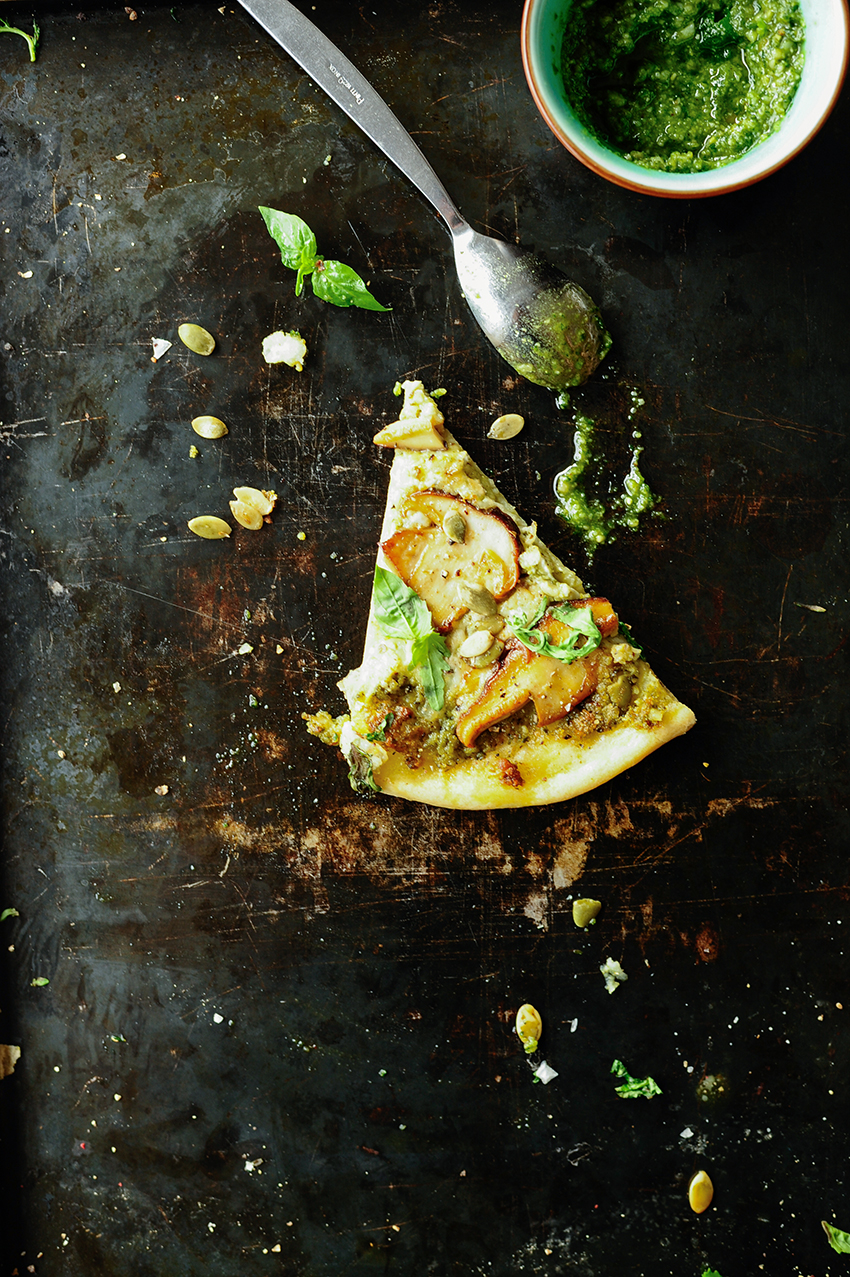 Instructions
Combine yeast with water and honey, sift the flour and add milk, oil and salt. Knead the dough for 10 minutes in your mixer. Cover and leave for 2 hours to rise.
Combine the ingredients for the pesto.
Clean the mushrooms and cut into slices. Heat the butter in a skillet, add the mushrooms and cook over a high heat until golden brown. Season with salt and pepper.
Divide the pizza dough into two and roll out. Transfer to a floured baking sheet and spread the pesto. Add mozzarella and burrata, arrange the mushrooms over the top and sprinkle with pumpkin seeds. Bake for about 10 minutes at 240°C.
Top with red pepper flakes and rucola. Enjoy!