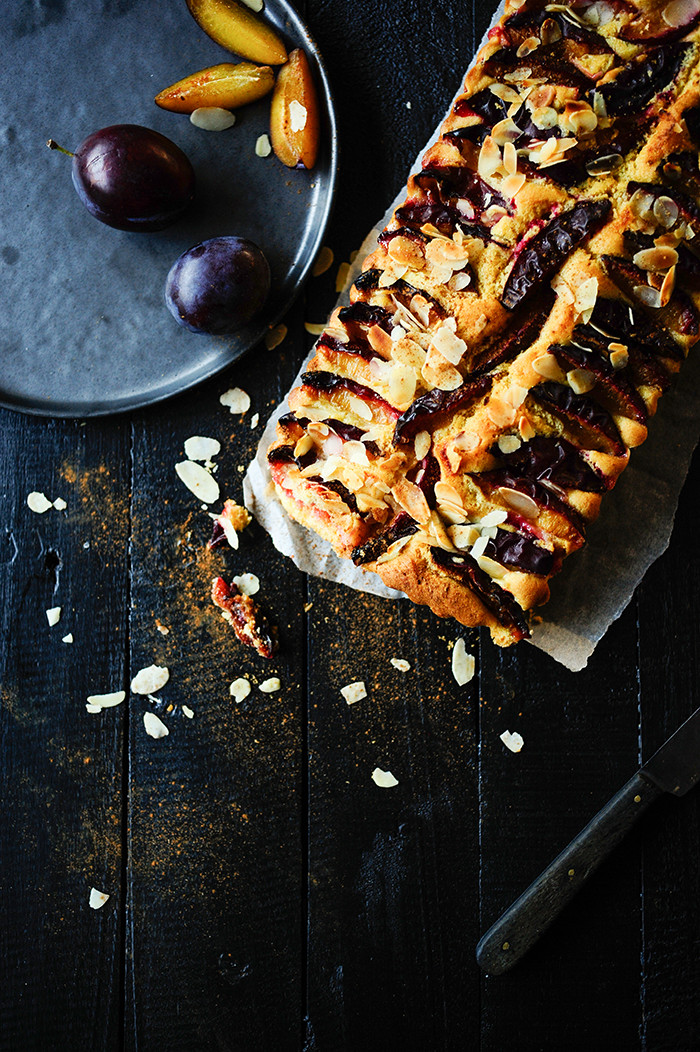 I made this plum cake with spelt flour and switched half the butter for olive oil. The cake came out soft and moist. You can serve it as a dessert with coffee or a sweet snack.
Ingredients
200 g spelt flour
60 g butter at room temperature
50 ml olive oil
100 g sugar
2 eggs
1 teaspoon vanilla extract
2 teaspoons baking powder
450 g plums
3 tablespoons flaked almonds
cinnamon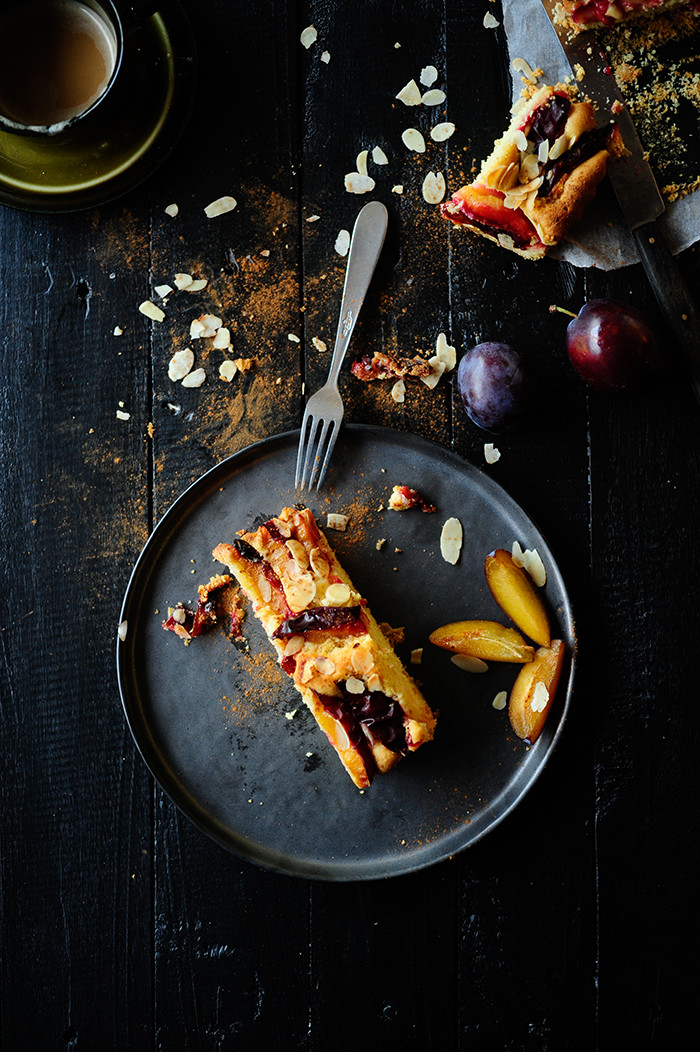 Instructions
Prepare a 30 x 11 cm tart pan or a of 25 cm diameter springform pan. Grease with olive oil.
Cut the plums in half and remove the pits. Then cut the halves into thick pieces.
Place the butter and olive oil in a bowl, beat with a mixer until smooth. Add the sugar and the eggs, one at a time and beat until the mixture is very light. Add the flour, baking powder and vanilla extract. Whisk gently.
Pour the batter into the pan and smooth the top. Arrange the plums, pressing them gently into the dough and sprinkle with almonds. Bake at 180°C for 40 minutes. Remove from the oven and sprinkle with cinnamon. Enjoy!