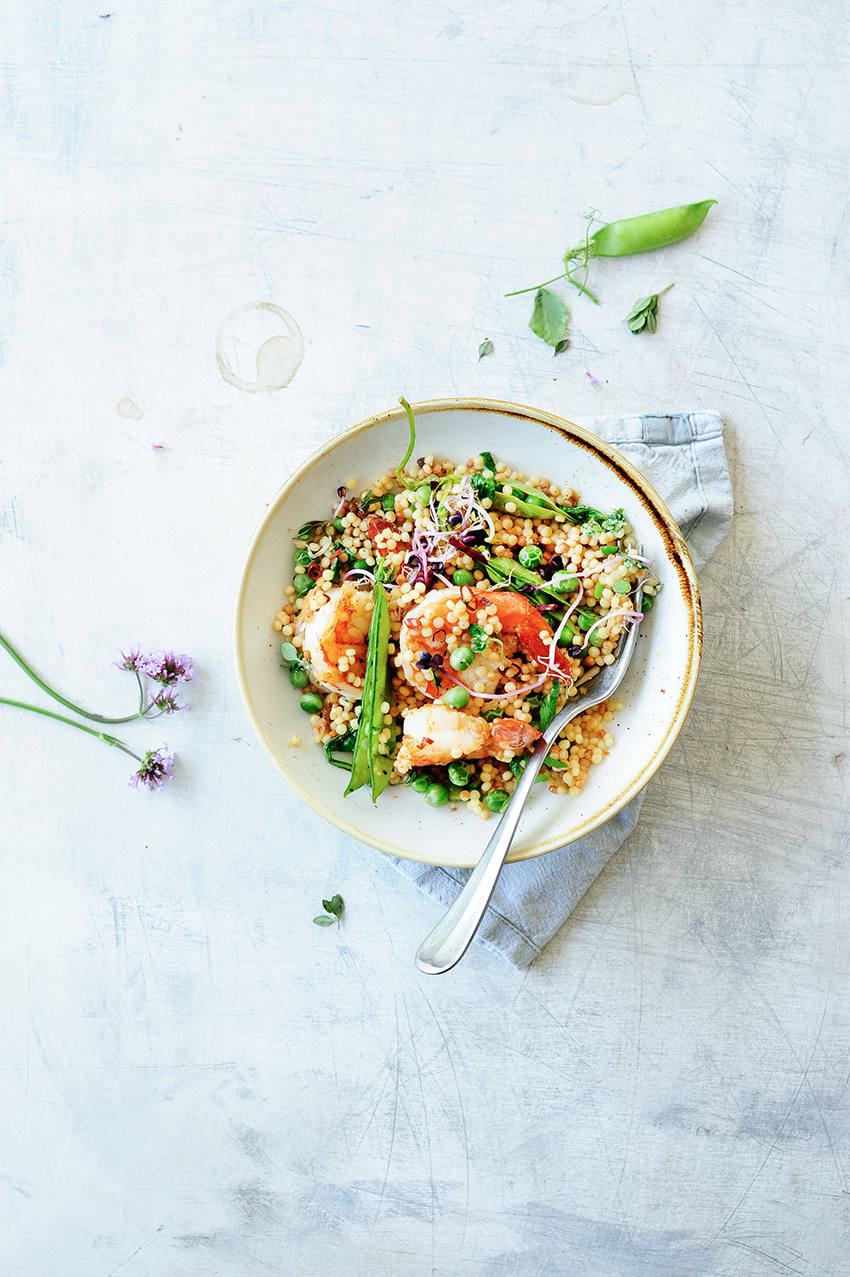 A super hearty dish with pearl couscous, crispy fried shrimps and fresh peas.
You can find fresh peas on every farmers market right now, they are much tastier and much better than the frozen ones. I remember, as a child, I used to eat peas straight from my grandmother's garden. All those joyfully popping sweet and crunchy seeds, it's the ultimate joy of eating fresh legumes straight from the shell.
It's a tasty seasonal dish, arugula adds a more peppery accent and the peas add texture and crispiness.
Delicious as a side salad on your  garden gathering.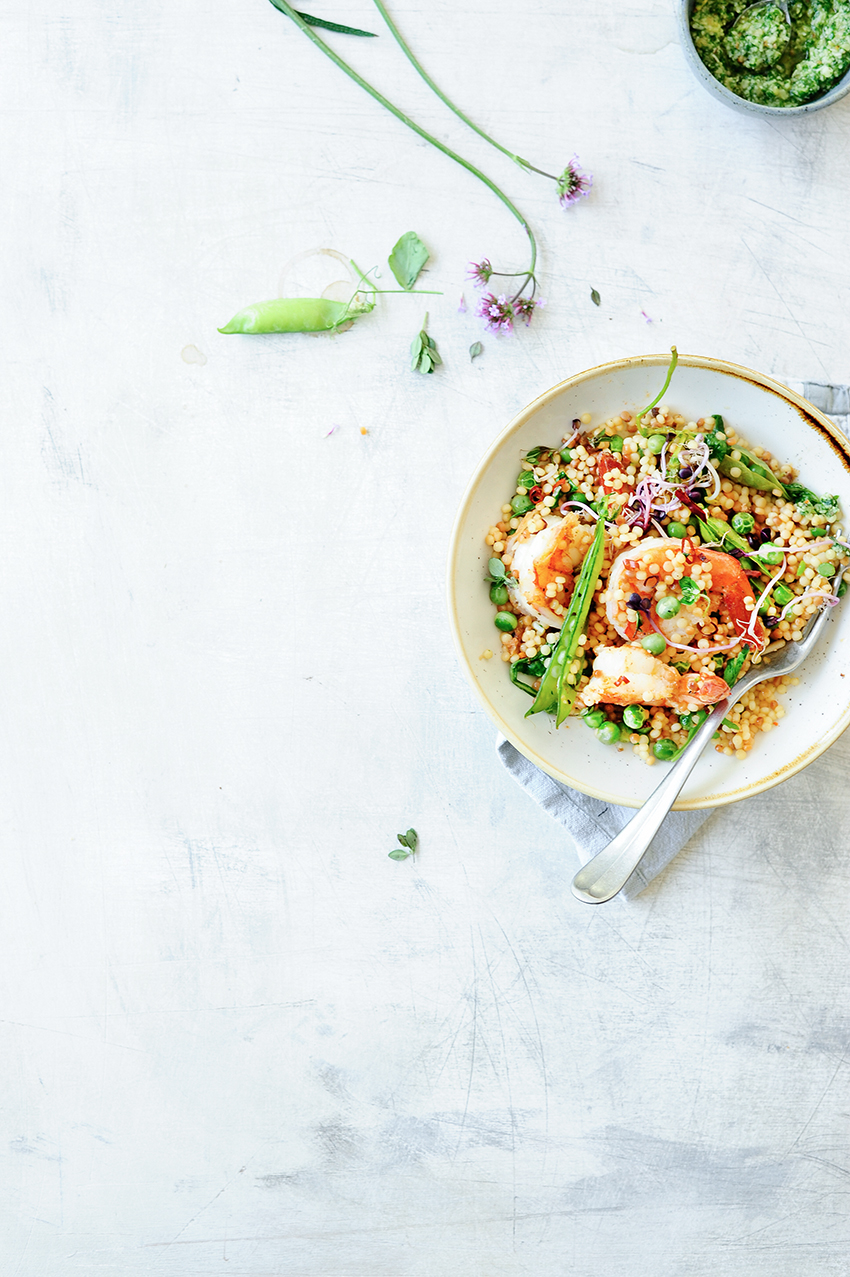 Ingredients
12 shrimps, cleaned and deveined
1 shallot, cut into thin slices
1 clove garlic, finely chopped
leaves from 4 sprigs of lemon thyme
1 tablespoon lemon juice
150 g pearl couscous
1 teaspoon chili flakes
300 ml vegetable broth
3 tablespoons olive oil
30 g arugula
100 g fresh peas, shell removed
black pepper + salt
1 teaspoon paprika powder
arugula pesto
20 g pine nuts
20 g arugula
40 ml olive oil
1 small clove garlic
20 g grated parmesan cheese
1 tablespoon lemon juice
black pepper + salt
Instructions
Heat 1 tablespoon oil in a pan, add pearl couscous and fry for 1 minute over low heat. Add the broth and cook, covered, for 10 minutes. Stirring from time to time so the couscous doesn't burn.
Bring salted water to a boil, add peas and cook for 3 minutes.
Put all ingredients for the pesto into a food processor and pulse.
Sprinkle shrimps with salt, pepper and paprika. Heat the oil in a skillet, add the shrimps and fry over high heat for 1 minute on both sides. Add the shallot and garlic, fry for 1 minute, stirring constantly. Then stir in the couscous, peas, thyme, lemon juice and arugula. Season with salt and pepper.
Sprinkle with chili flakes and serve with arugula pesto, enjoy!

//= __('Print recipe (no photos)', 'servingdumplings' );?> //= __('Print recipe (with photos)', 'servingdumplings' );?>