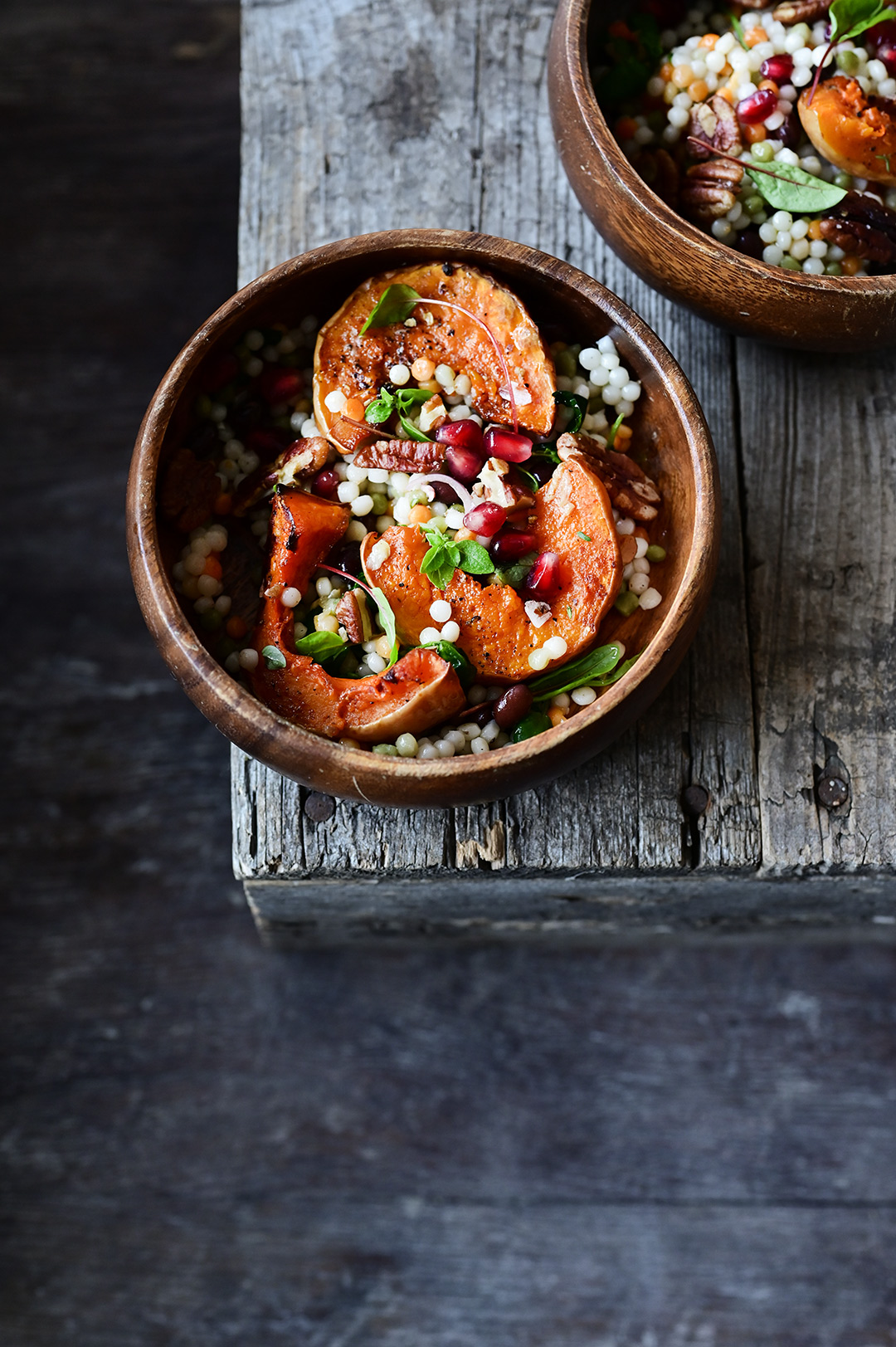 This is an infallible salad. Roasted pumpkin smothered with a simple honey lemon dressing and served with pearl couscous. I like light and fresh flavors with a little bit of crunch, so I added pomegranate arils, pecans and scattered some micro greens.
For the dressing I went with my standard: chili, shallot, roasted garlic, honey and a splash of fresh lemon. This is honestly one of my favorite salad dressings. It's simple, but full of just the right amount of sweet and tangy flavors.
It's a magical dish and everything I want in one bite, the overall flavor has a big wow-effect. A healthy start of the new year!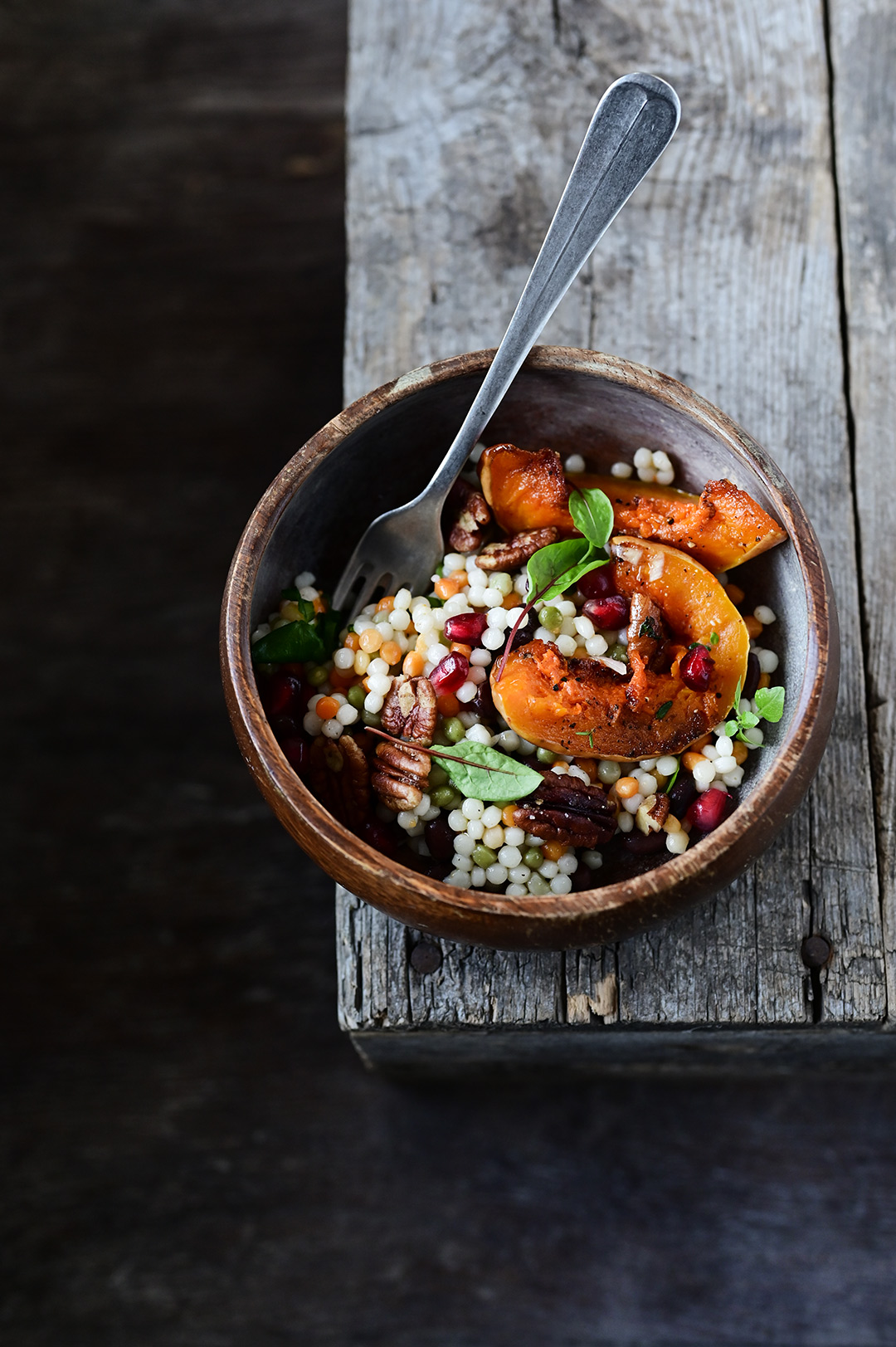 Ingredients
1 small pumpkin (600-800g), cut into slices
4 garlic cloves
1 tablespoon honey
1 teaspoon paprika
1 teaspoon cayenne pepper
1 teaspoon fresh thyme leaves
30 ml olive oil
sea salt + black pepper
120 g pearl couscous
100 g black beans, canned
pomegranate arils
micro greens
50 g pecans
1 tablespoon olive oil
sea salt
dressing
3 tablespoons olive oil
1 shallot, finely chopped
juice form 1/4 lemon
chilli flakes
1 tablespoon honey
roasted garlic, remaining after you roasted the pumpkin
sea salt + black pepper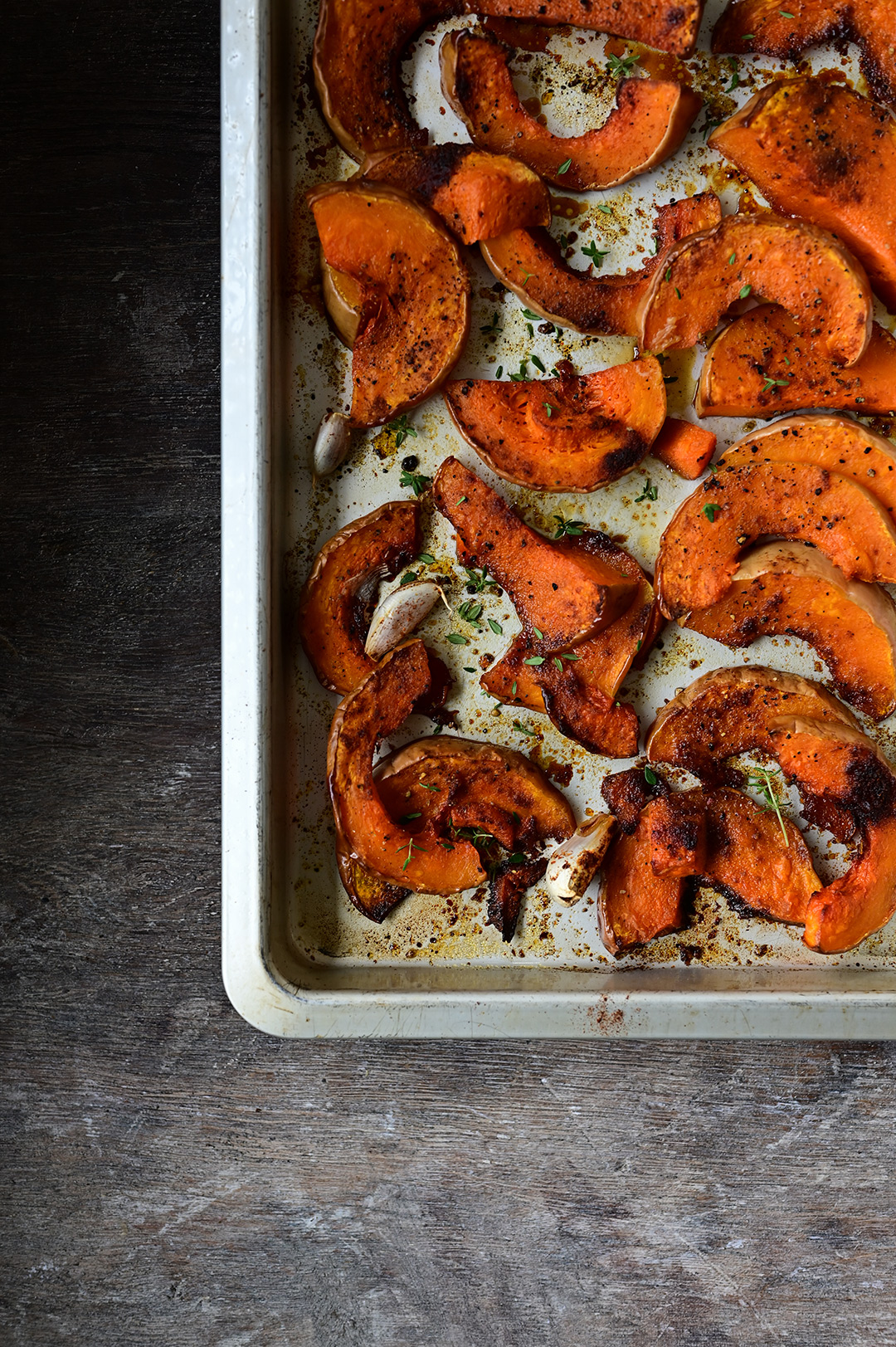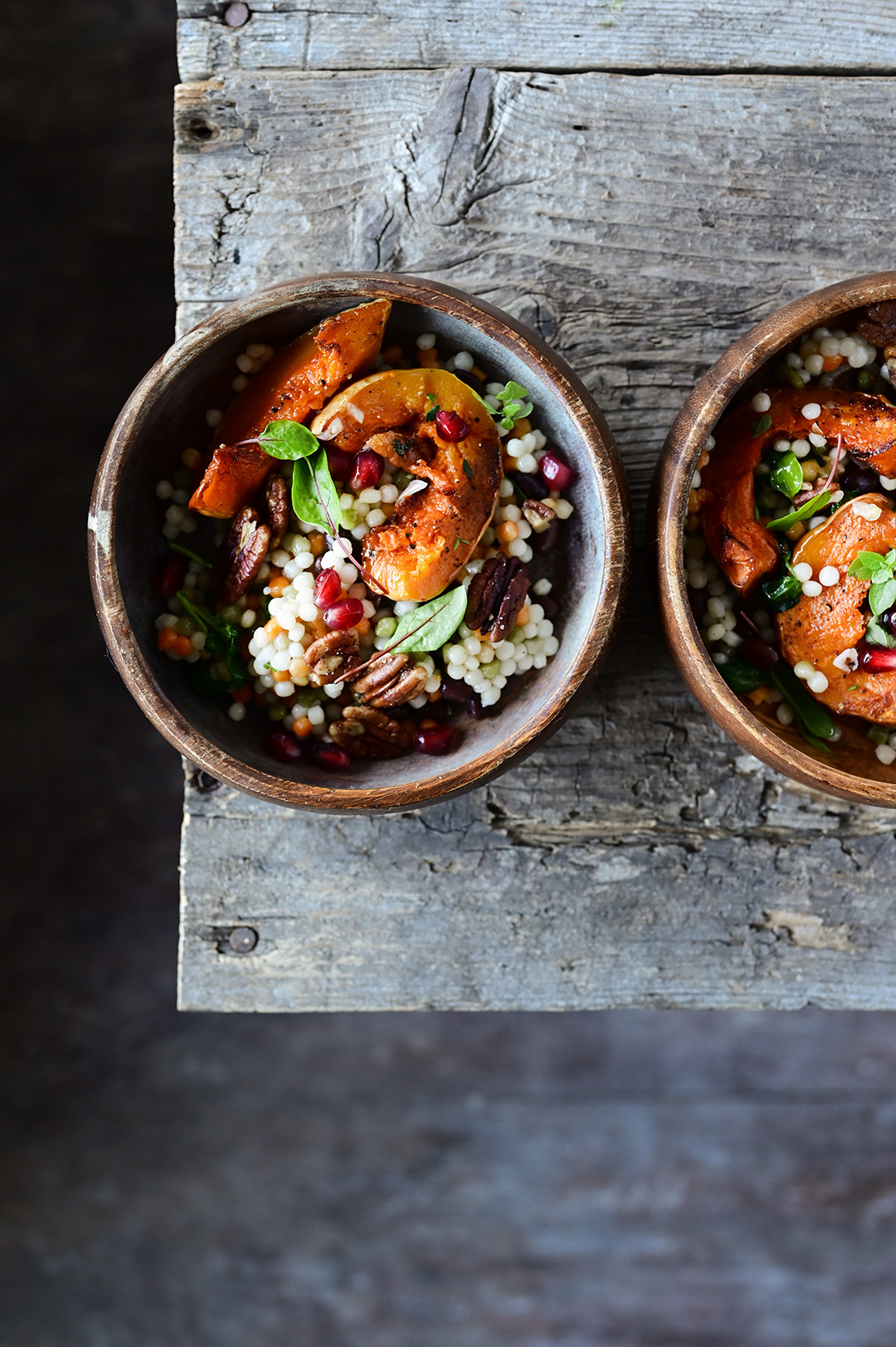 Instructions
Place the pumpkin slices on your baking sheet, combine with olive oil, paprika, cayenne pepper, honey and thyme. Season with salt and pepper, place the unpeeled garlic between the slices. Bake for 30 minutes at 180 C.
Bring a large pot of salted water to a boil. Boil the pearl couscous until soft, drain.
Heat olive oil in a skillet, roast the pecans and sprinkle with salt.
In a bowl, combine all the ingredients for the dressing, squeeze out the roasted garlic and add to the sauce.
Add the pearl couscous to a large bowl, toss with roasted pumpkin and black beans, drizzle with dressing, sprinkle with pomegranate arils, roasted pecans and micro greens. Enjoy!