Buttery, zesty and maybe just what you need for a summer dinner. An easy pasta dish of sauteed shrimp and fava beans tossed with a sauce of white wine, garlic, lemon juice and butter.
With massive amounts of flavor, this is a truly groovy dish. The key for a smooth sauce? Vigorously stir the hot pasta as soon as it hits the sauce. This takes out the starch and transforms the butter and the pasta cooking water into glossy perfection.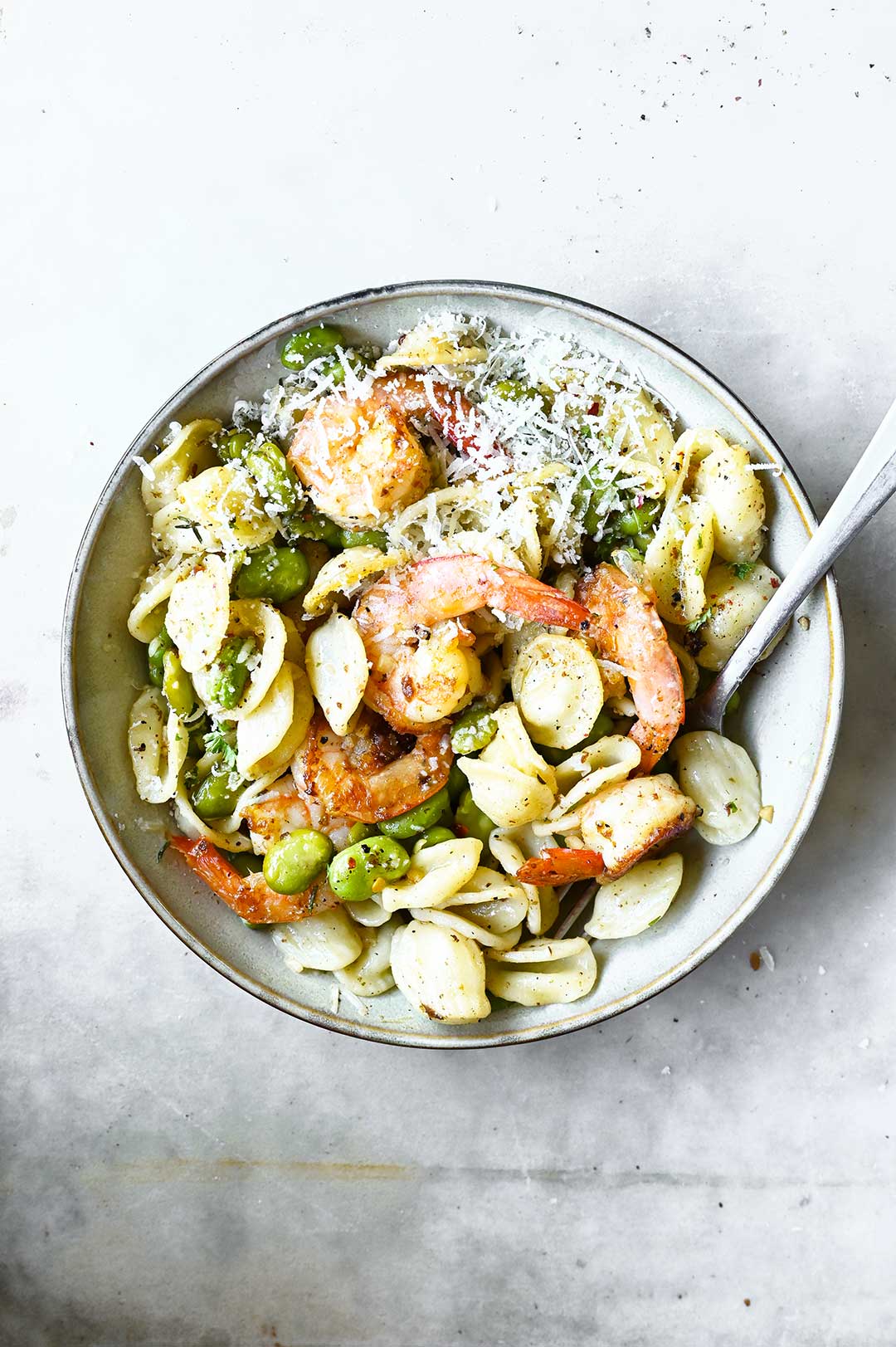 And what about the fava beans? Do you like them? They're my favorites! As I grew up with them, my grandfather used to have these in his garden. We simply boiled them and ate them as a snack throughout the day. Their flavor is earthy, slightly bitter, sweet, yet has a tender and buttery texture when cooked.
I know, not everyone is enthusiastic about them. They require double peeling, a job you might find tedious. But it goes faster than you'd think.
Hungry for more?
Grilled steak with fava and butter beans
Quinoa stuffed peppers with kale and shrimps
Seafood jambalayaY
You need
500 g (1.1 pound) pasta
450 g (1 pound) shrimp, peeled and deveined
300 g (12 oz) fava beans, shelled and skinned
4 tbsp olive oil
20 g (1 oz) unsalted butter
4 garlic cloves, finely chopped
1/2 tsp crushed chili
50 ml (1/4 cup) white wine
50 ml (1/4 cup) chicken stock
2 tbsp lemon juice
1 tsp lemon zest
1 tbsp chopped parsley
salt + black pepper
grated parmesan, for serving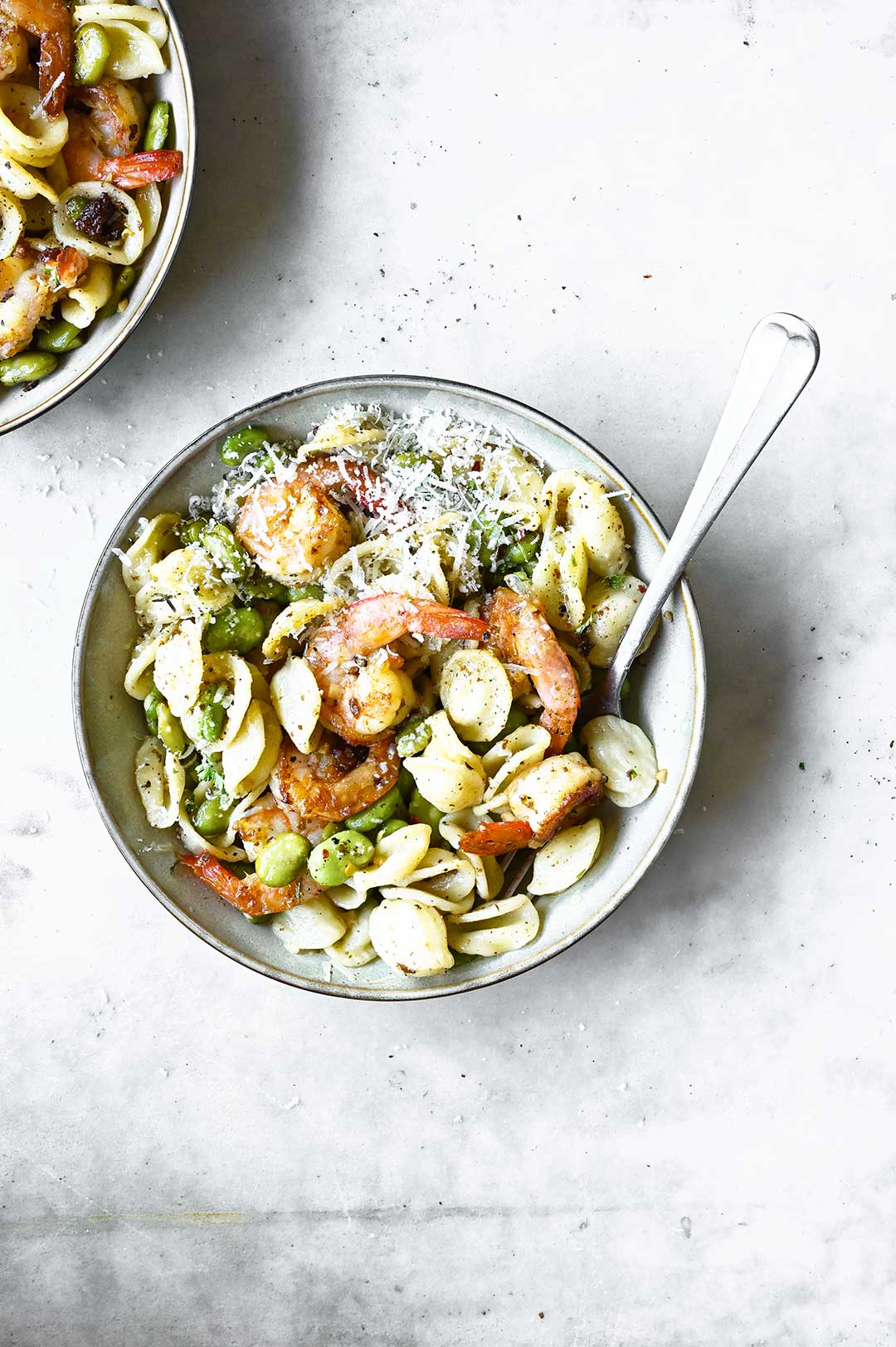 How to
Boil the pasta in salted water. Drain, reserving 1/4 cup of the cooking water.

While the pasta is boiling. Heat the oil in a skillet over high heat. Sauté shrimp until just golden, about 5 minutes. Season with salt and pepper. Transfer to a plate.
In the same skillet, heat some oil. Add the garlic, lemon zest and fava beans, sauté until fragrant, about 1 minute. Add wine, chicken stock and lemon juice. Cook over high heat until reduced by half, about 2 minutes. Whisk in butter, and season to taste with salt and pepper. Lower heat to medium and add shrimp to reheat, tossing to coat well with sauce, about 1 minute.
Then stir in the pasta, add parsley, chili flakes and a splash of the reserved cooking water.  Season with salt and lots of black pepper. Serve with grated parmesan.

//= __('Print recipe (no photos)', 'servingdumplings' );?> //= __('Print recipe (with photos)', 'servingdumplings' );?>