A simple pasta dish with addition of pure ingredients such as fresh peas, asparagus and a twist of lemon juice for freshness. I shaved some green asparagus and simmered them shortly in oil with peas which gave a great texture to the dish. It's completely delicious and it brings you a feeling of springtime excitement.
preparation time 20 minutes | serves 2
Ingredients
100 g linguine
10 green asparagus
1/2 cup green peas
100 g feta
4 spring onions, sliced into rings
1 shallot, finely chopped
1 clove garlic, finely chopped
5 tablespoons olive oil
1 tablespoon lemon juice
2 tablespoons chopped parsley
salt and black pepper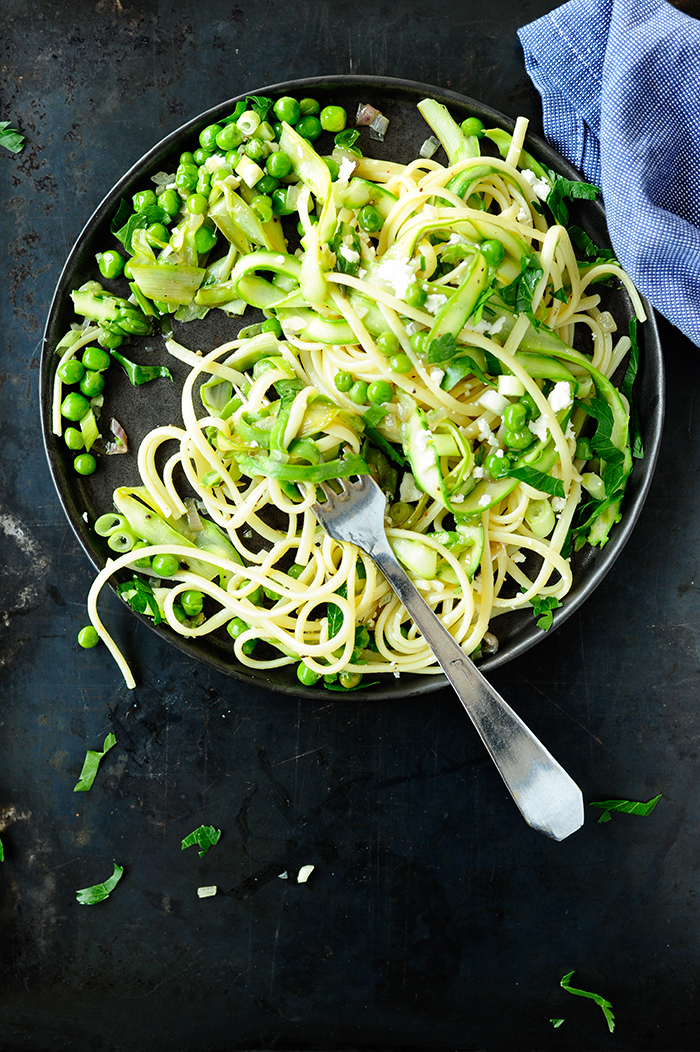 Instructions
Cook the pasta in salted water until tender.
Cut off the tough ends from the asparagus and slice into thin strips using a peeler.
Heat the oil in a frying pan and fry the shallot and garlic. After 5 minutes, add the peas and asparagus. Simmer for 5 minutes, season with salt and pepper and sprinkle with lemon juice. Then stir with spring onions and pasta.
Serve with crushed feta and chopped parsley. Enjoy!