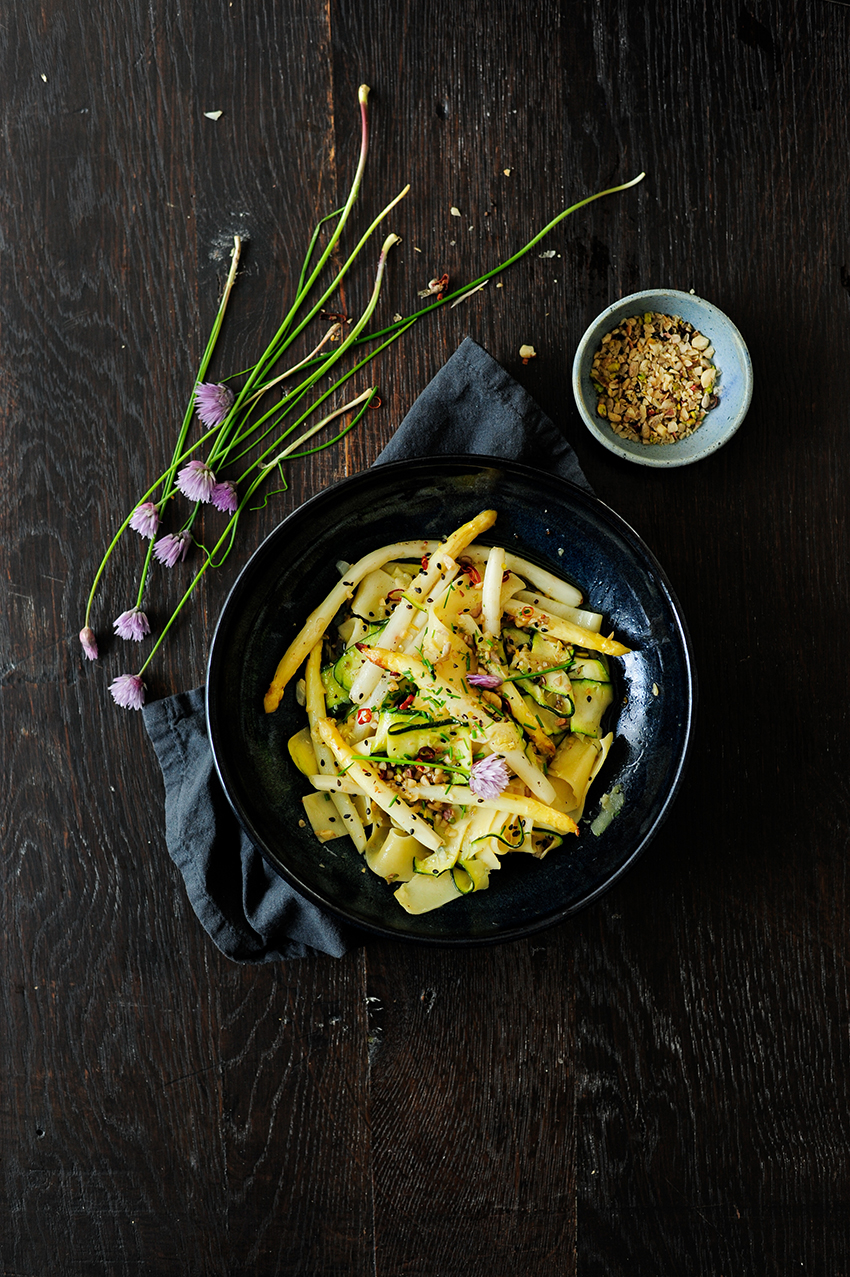 Roasted vegetables are full of flavor and really popular. This way, they retain their unique taste, color and crunchiness.
This simple dish brings out the natural taste of roasted zucchini and asparagus. Served with a butter sauce and sprinkled with dukkah. This is a light spring dish, a real flavor bomb.
Ingredients
200 g tagliatelle
1 big zucchini
250 g white thin asparagus
2 cloves garlic, finely chopped
50 ml olive oil
1 tablespoon butter
salt + black pepper
sea salt with chipotle
1 tablespoon chopped chives
2 tablespoons dukkah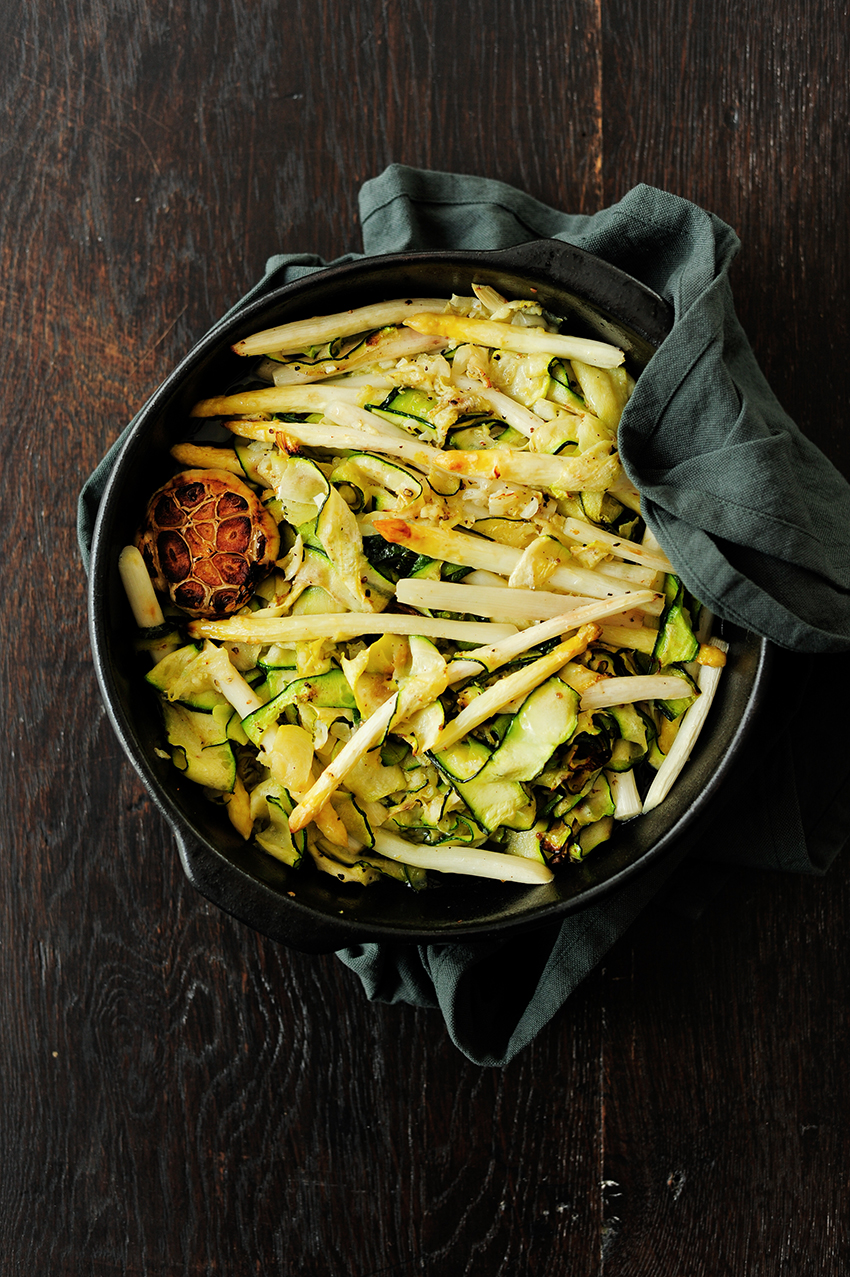 Instructions
Using a vegetable peeler, shave the zucchini into long, thin strips. Peel the asparagus, transfer the vegetables into a deep baking dish. Combine with olive oil, garlic, salt and pepper. Put in the oven for 10 minutes at 200°C. Then stir and roast 10 minutes longer.
In a large pot, bring salted water to a boil. Cook the pasta until al dente. Reserve 1/2 cup of the cooking water and drain the pasta. Combine with roasted vegetables, butter and water from the pasta.
Serve immediately sprinkled with dukkah and chives. Season with chipotle sea salt, enjoy!