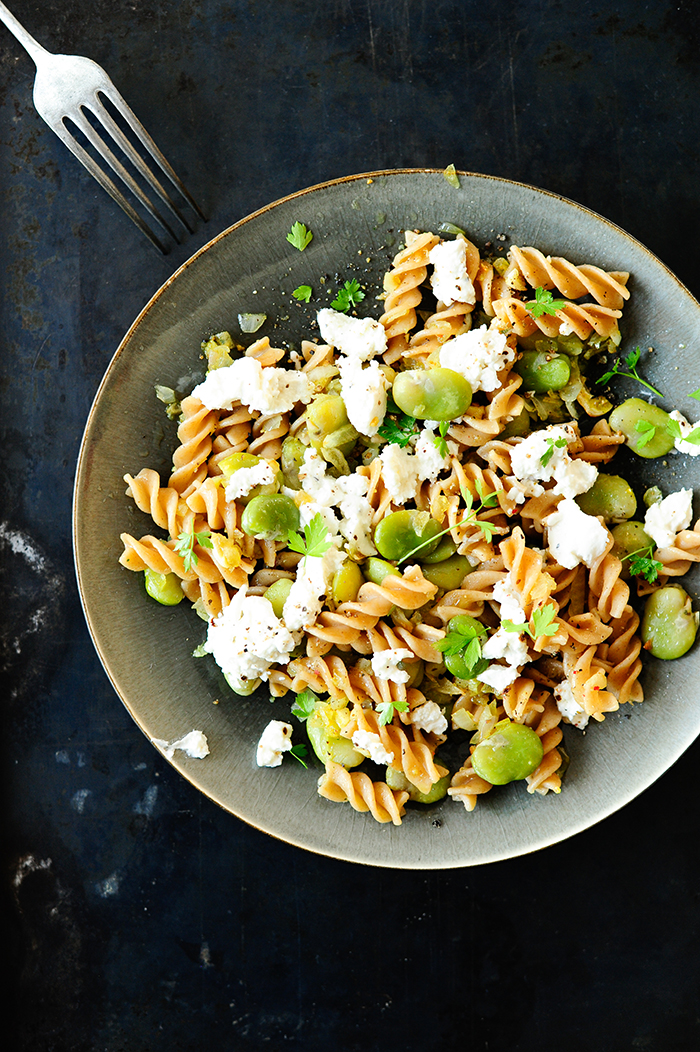 Broad beans with plenty of garlic, whole wheat pasta and crumbled fresh goat's cheese. It's a simple and tasty recipe packed with punchy summer flavors. 
Ingredients
300 g broad beans
200 g goat's cheese
500 g whole-wheat pasta
4 cloves garlic, finely chopped
1 shallot, finely chopped
5 tablespoons olive oil
salt and freshly ground black pepper
parsley for garnish
Instructions
Cook the pasta in boiling salted water.
Cook the broad beans al dente in boiling salted water, it takes about 5 minutes. Strain, pour in cold water and peel the beans.
In a deep frying pan, heat the olive oil and simmer the garlic and shallots. Add beans and simmer for 5 minutes. Season with salt and plenty of pepper. Pour the cooked pasta and mix. You can add a little olive oil when the dish seems too dry.
Serve hot with crumbled goat's cheese and chopped parsley. Enjoy!