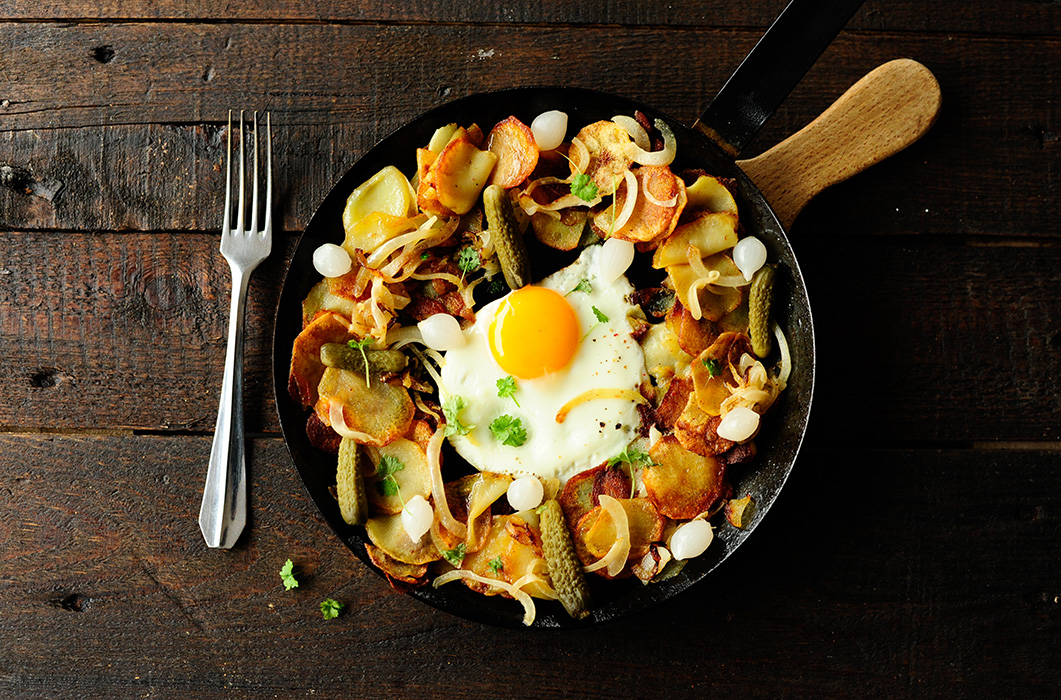 Potatoes straight from the pan, served with a fried egg, pickles and onions. A quick lunch for the whole family. 
Ingredients
1 kg potatoes, thin sliced
2 large onions, cut into rings
4 farmers eggs
3 tablespoons butter
100 g gherkins
100 g pearl onions in vinegar
1 teaspoon cumin
2 bay leaves
salt and freshly ground pepper
2 tablespoons chopped parsley
Instructions
Heat the butter in a large skillet, add the potatoes with onions, cumin, bay leaves, salt and pepper. Bake until golden brown for 20 minutes. Add the gherkins and pearl onions.
Bake the eggs in a separate pan, season with salt and pepper. Serve immediately with potatoes, sprinkle with chopped parsley.
Bon Appetit.