I just realized, despite the fact that I really like to eat fish, it looks like it doesn't appear very often on my blog. Don't know why but it's time to change this and give you a nice salmon recipe.
I can confirm this salmon with lemon, lots of garlic and asparagus is a true winner. Made in one skillet and ready in just 20 minutes! It's an easy, flavorful and healthy weeknight dinner. Not to mention, cleaning it up is a real breeze! One skillet = minimal clean up. Pretty impressive, right?!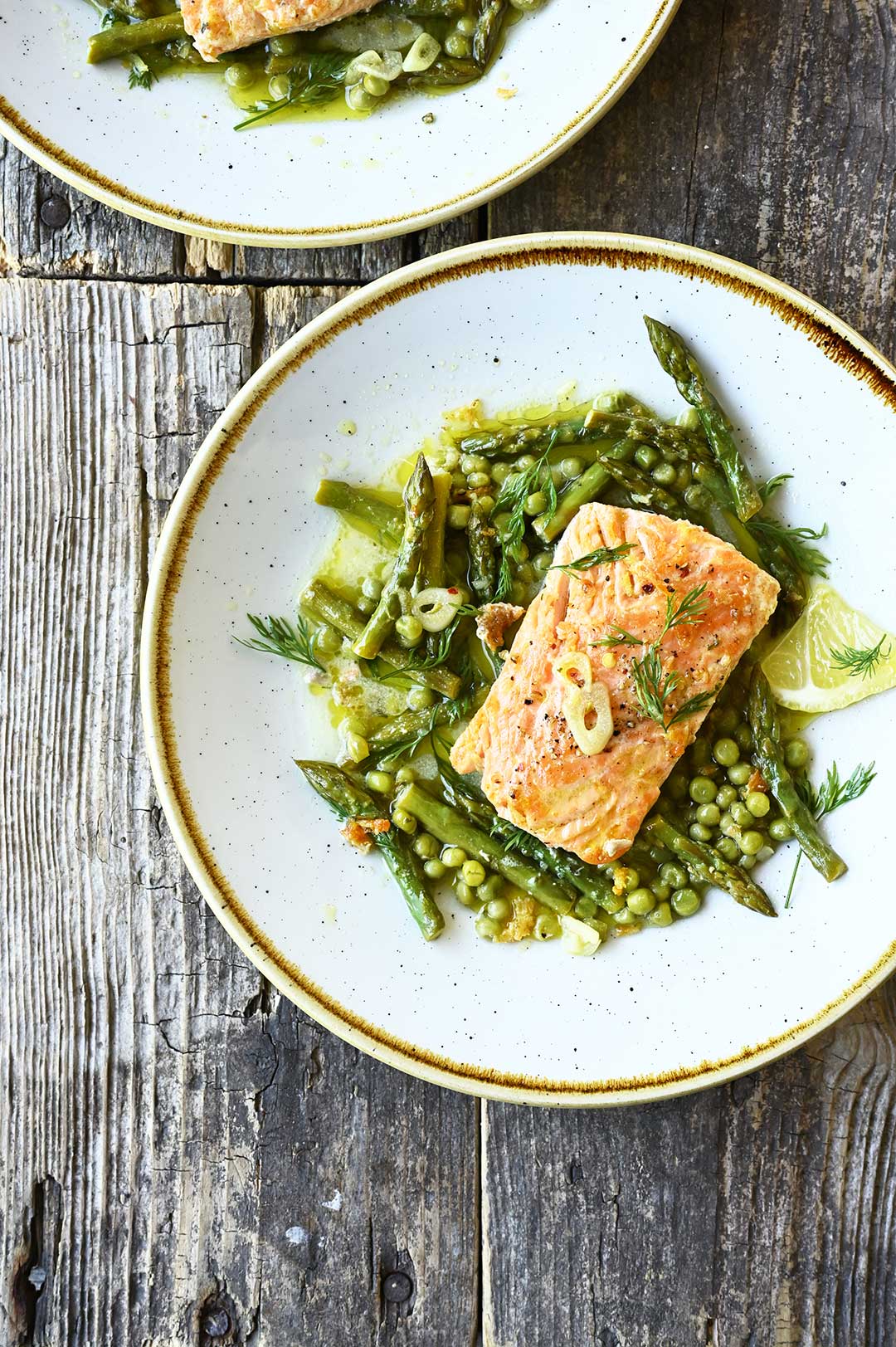 If cooking fish seems intimidating or too over-the-top for a weeknight, worry not. This humble dinner is basically fail proof. Asparagus, a handful of peas and a twist of lemon gives the entire dish a fresh, spring feeling. The pan seared salmon is crispy on the outside, while tender and flakey on the inside, finished with a flavorful garlic sauce. Basically, this dinner has it all.
In case you're craving a delicious meal at the end of a long day, this salmon skillet is a mighty fine option. It's healthy and incredibly flavorful, a great way to level up your normal salmon routine.
Don't like asparagus? No problem, spinach, broccoli or kale work just fine.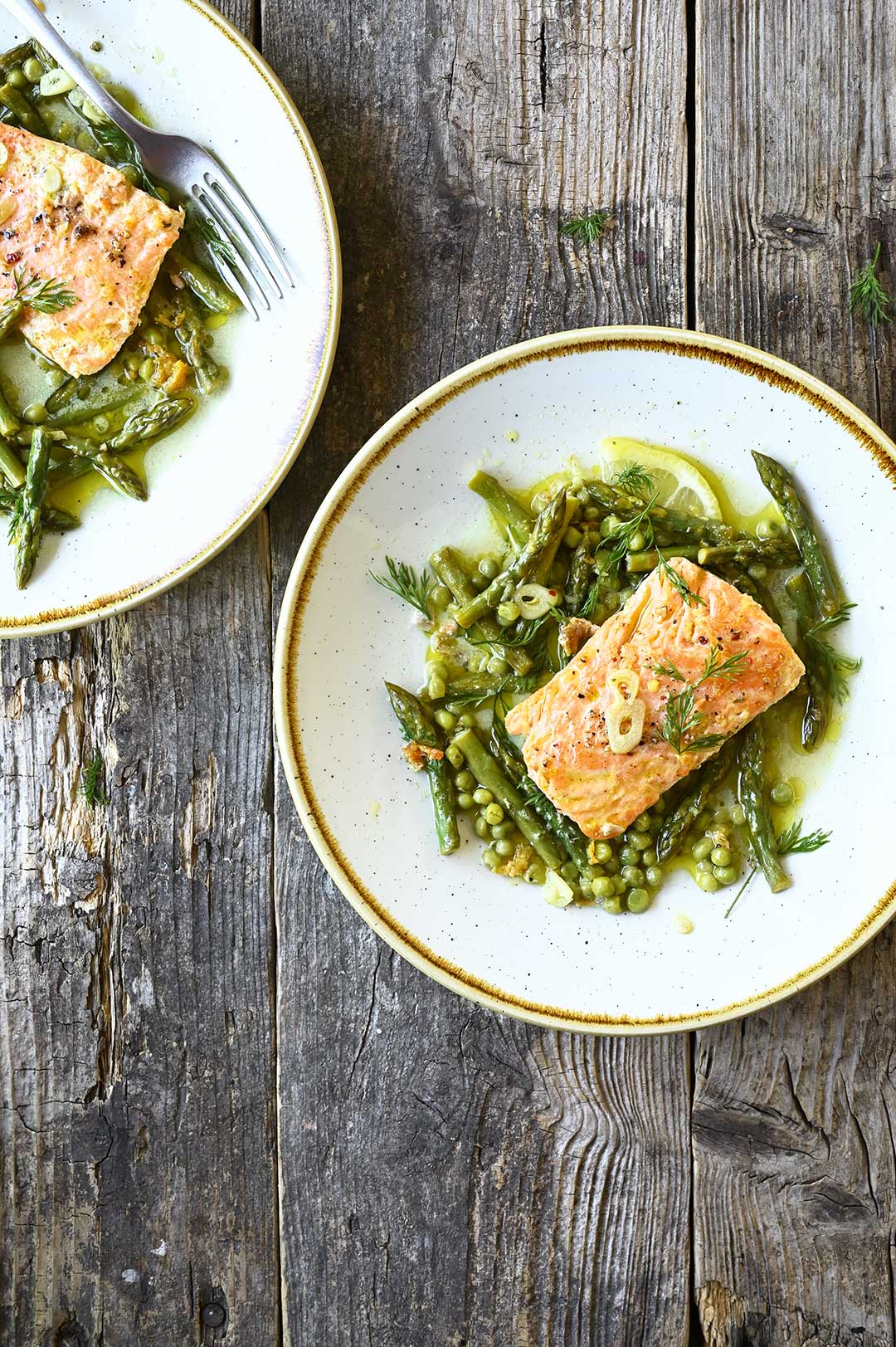 You need
2 skinless salmon fillets
100 g asparagus
50 g peas, fresh or frozen
4 garlic cloves, finely chopped
2 tbs lemon juice
1/2 tsp zest
2 tbsp olive oil
2 tbs butter
200 ml vegetable stock
sea salt + black pepper
2 tbsp chopped dill
How to
Pat salmon fillets dry and season with salt and pepper on both sides. Squeeze about 1/2 tsp of lemon juice over each fillet, and rub all the flavor in.
Heat the oil in a large non-stick skillet over medium-high heat until hot. Place the salmon fillets flesh side down. Fry, undisturbed, for 3 minutes until gold and crispy.
Flip and fry the other side of each fillet for 2 minutes. Remove fillets and set aside.
Reduce heat to medium and add butter. Add garlic and cook until softened, about 2 minutes. Add asparagus and peas, cook for 2 minutes. Add lemon juice and zest, and deglaze the pan with vegetable stock, scraping up any brown bits on the pan. Bring to a simmer and let reduce by a half, about 5 minutes. Taste test and season with salt and pepper, add more lemon juice if desired.
Transfer salmon fillets back to the pan and cook until warmed through, another 2 minutes. Top with lemon slices and chopped dill. Serve immediately.