Easy one skillet parmesan jalapeño chicken. This is basically an oven roasted, cheese crusted chicken with pickled jalapeños, roasted garlic, thyme, crispy potatoes and soft cherry tomatoes. All served in a delicious white wine and chicken broth pan sauce. All you need is one skillet and roughly 30 minutes to throw everything together, to make it an ideal weeknight dinner with a colorful salad on the side.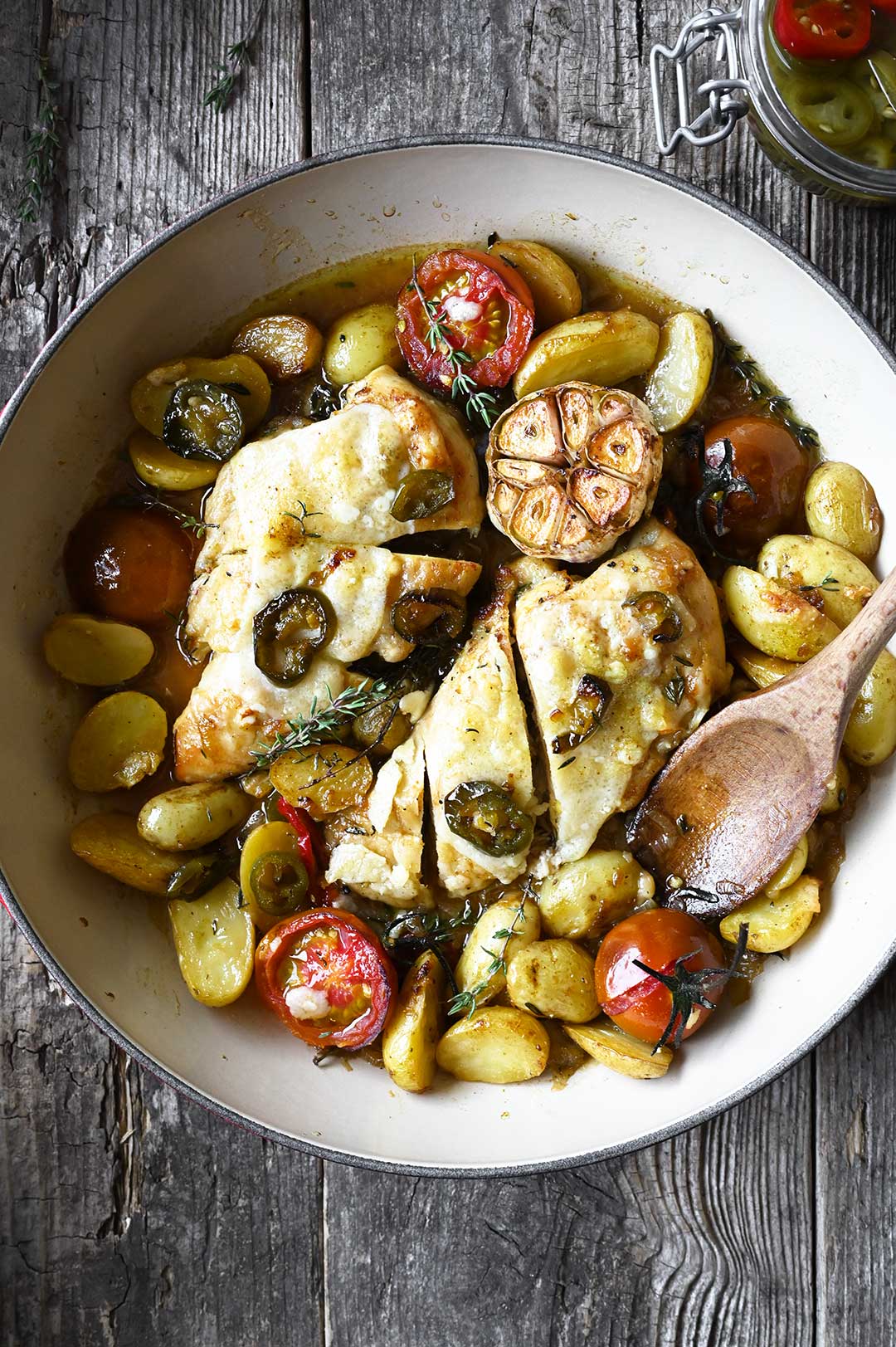 I'm out of control with these easy dinners lately. On weekdays I love to prepare easy one-dish dinners with very little clean up and happy faces all around. This one is a little bit out of the box, because I've never had parmesan and jalapeños together, but I bet it will surprise you! Totally.
I love to find ways to put twists on my recipes. The pickled jalapeños add a nice subtle spice and tangy flavor to this dish while the Parmesan melts and creates a cheesy crust on the outside. The pan seared chicken is crunchy on the outside and juicy on the inside.
A complete dinner made in just one skillet. Simply sear your chicken, add potatoes and tomatoes, pour the broth and layer with parmesan and jalapeños. Transfer to your oven and bake. Dinner, simple as that.
You need
2 boneless chicken breasts
50 g shaved parmesan
1-2 tbsp sliced pickled jalapeños
300 g baby potatoes, cut in half
100 g cherry tomatoes
100 ml chicken broth
30 ml white whine
4 garlic cloves, smashed
1 shallot, finely chopped
4 tbsp olive oil
1 tbsp butter
sea salt + black pepper + smoked paprika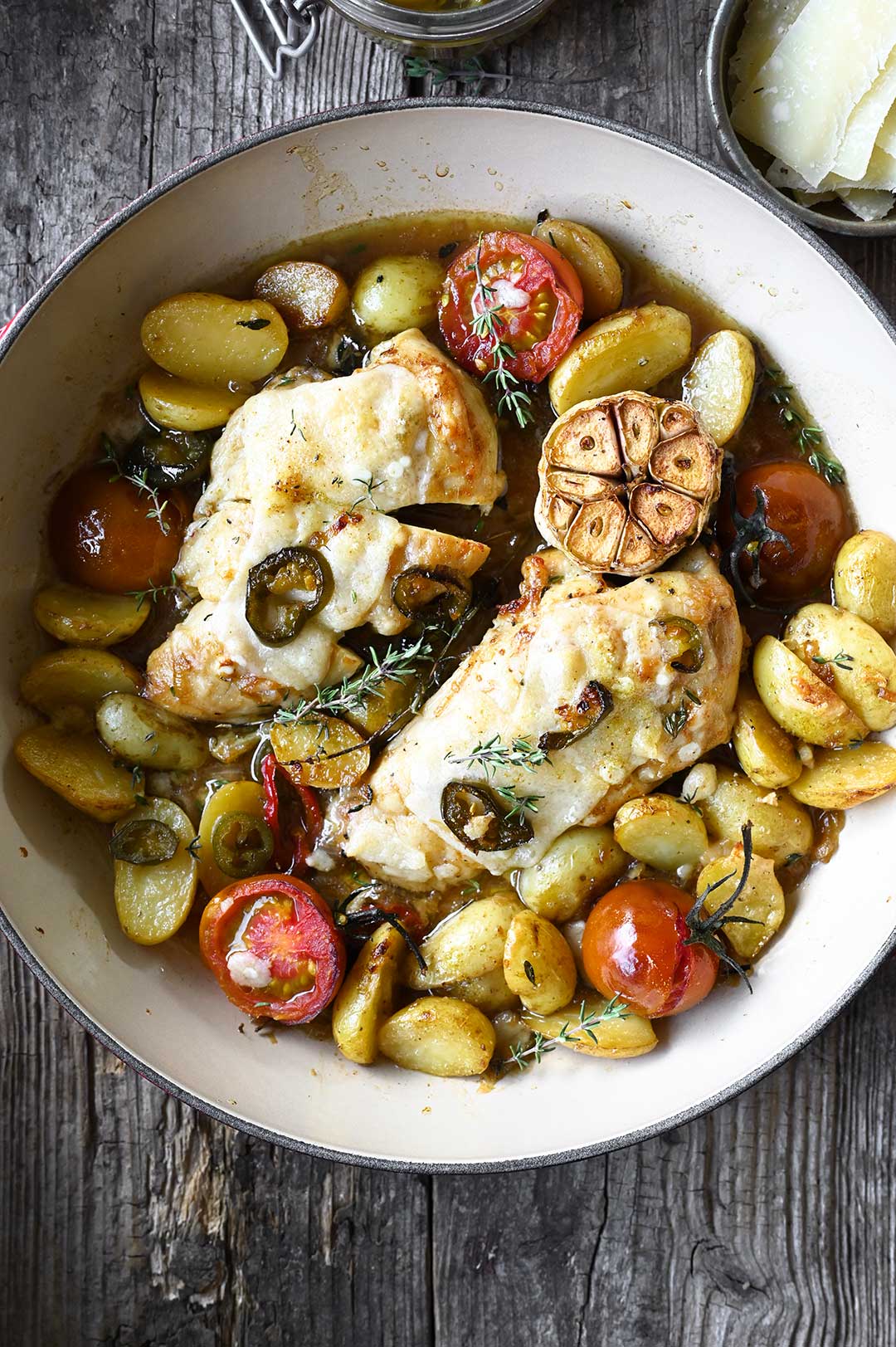 How to
Preheat the oven to 190C.
Season the chicken with salt, pepper and smoked paprika. Heat the oil and butter in a large skillet over high heat. Add the chicken and cook for 5 minutes, then flip and cook 3 minutes more or until both sides are lightly browned. Add garlic and shallot, stir and then add the potatoes. Stir and cook for 5 minutes, still on high heat.
Add white wine and cook for 1 minute. Add chicken broth and bring to a boil. Arrange the cherry tomatoes, add thyme. Spread the parmesan over the chicken and sprinkle with jalapeños. Transfer to the oven and roast for 15-20 minutes, until the cheese melts and the chicken is cooked through, and the potatoes are fork tender.
Serve immediately. Eat!