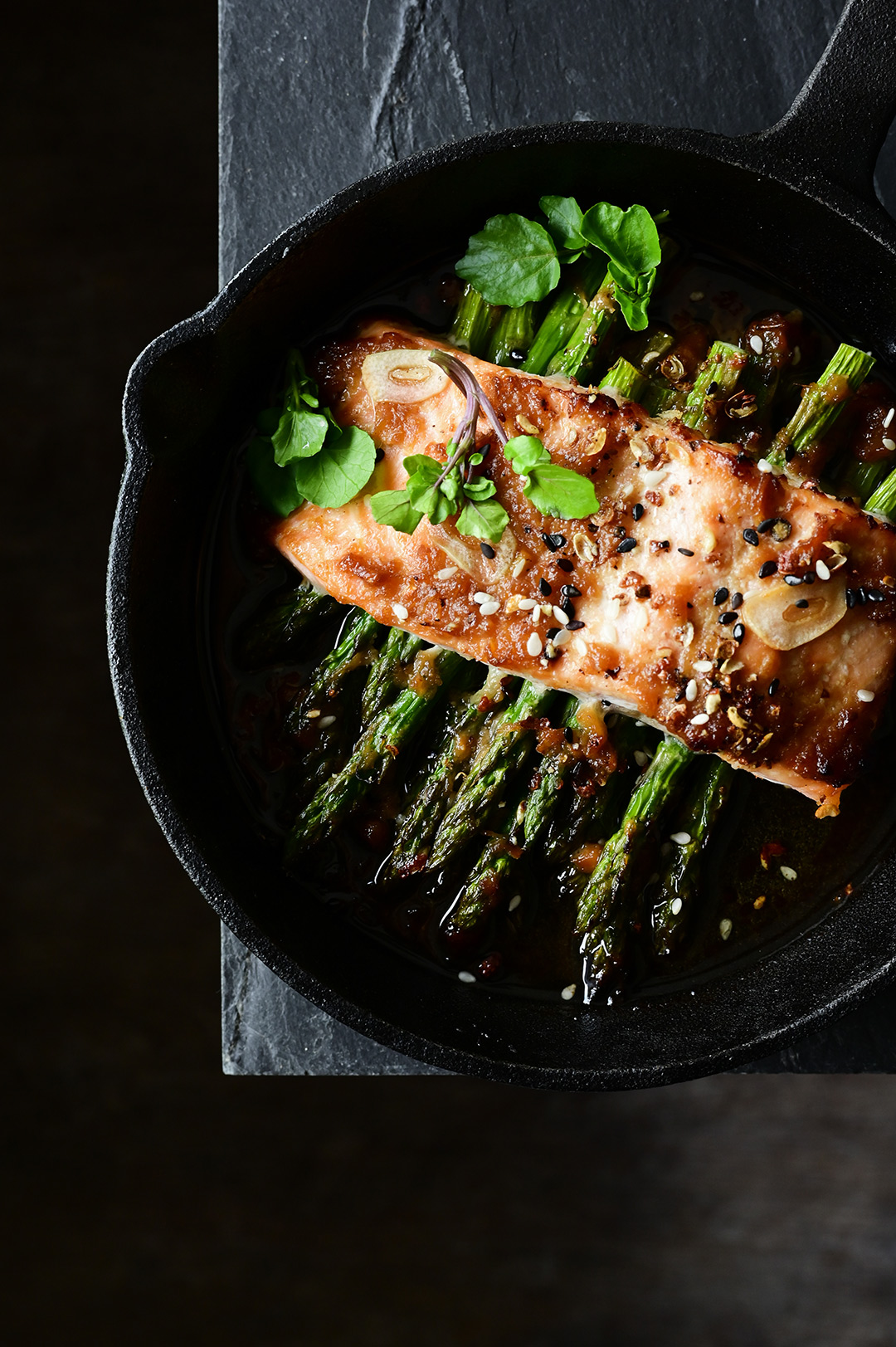 Dishes with miso are an obsession lately, so let me share this recipe with you.
Broiled in a delicious marinade, this Miso Salmon recipe makes an amazing, healthy and tasty weeknight dinner without too much preparation. It's one of my absolute favorite things to eat lately. It's effortlessly easy to make and unbelievably delicious. I think you'd be very surprised by how good it is, like I was, considering how little preparing was involved.
Miso goes so well with salmon, so let me tell you a little bit more about the marinade. It is made with miso, freshly grated ginger, garlic and sichuan peppercorns. They add a subtle floral tone and give the whole dish the right kick. Yes, you're going to love it!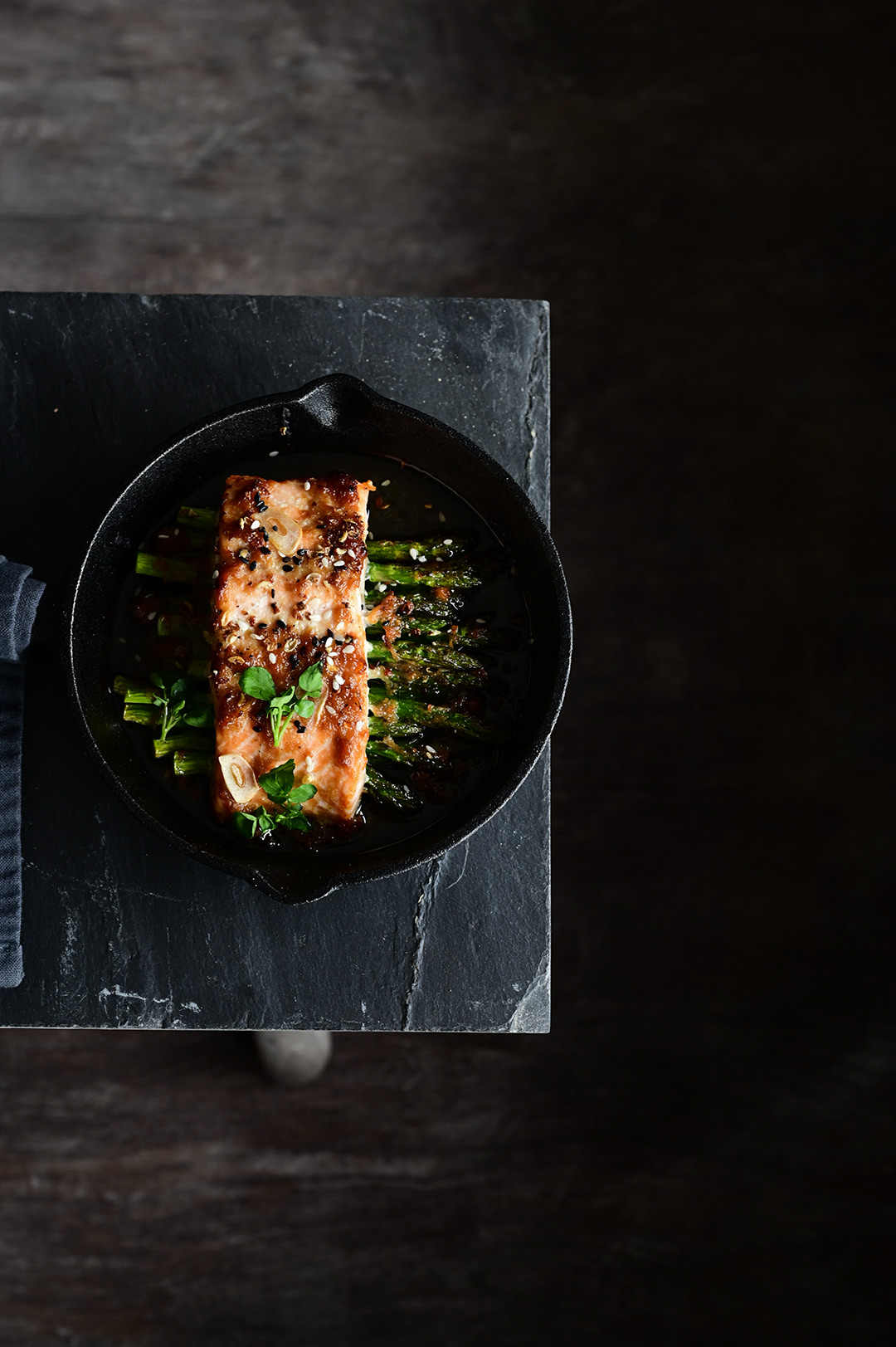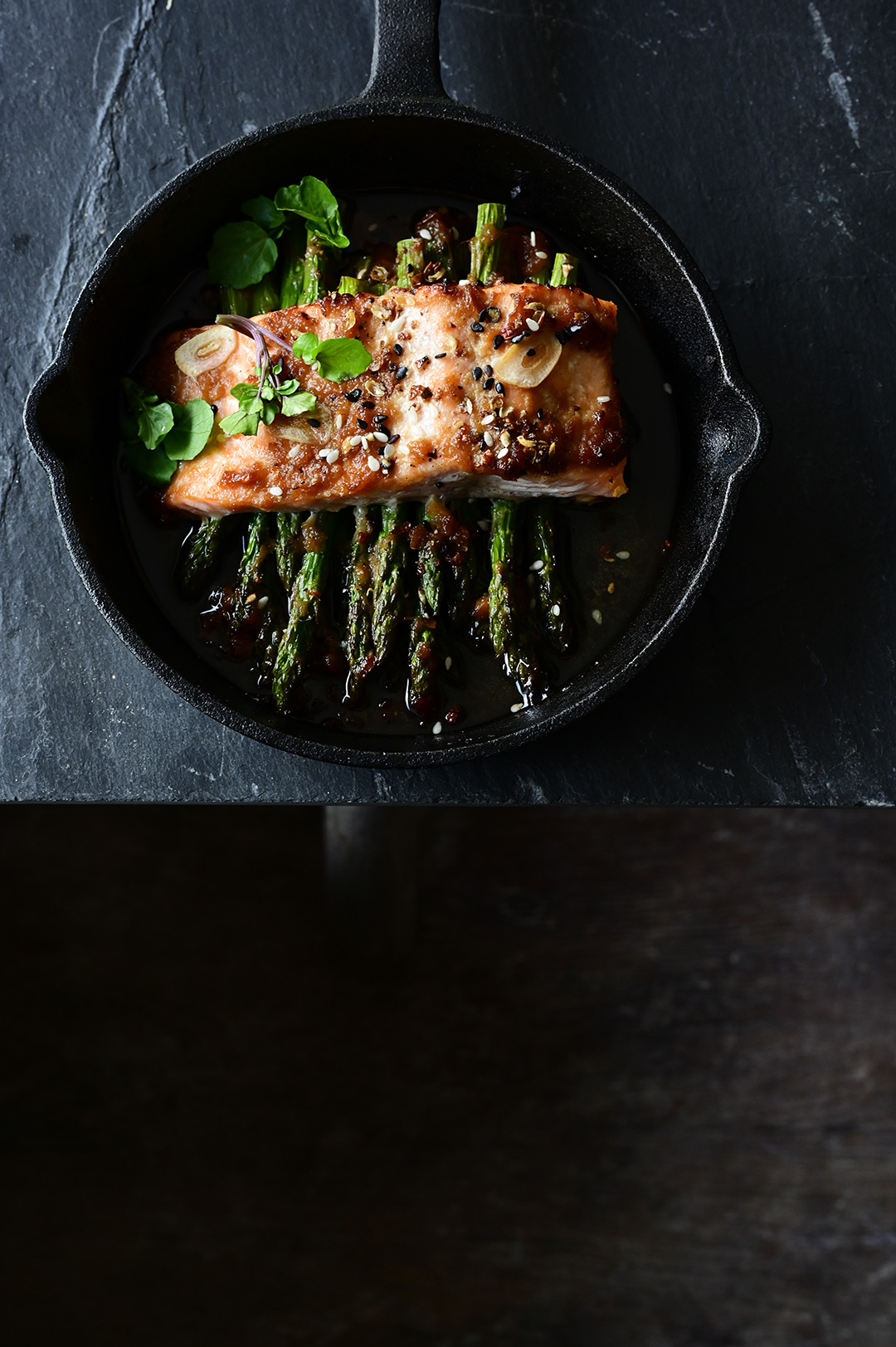 Ingredients
2 skinless salmon fillets
150 g green small asparagus
sunflower oil
sea salt + freshly ground black pepper
miso marinade
1 tsp white miso
1 tsp mirin
1 tsp soy sauce
1/2 tsp toasted sesame oil
1 tsp fish sauce
1 tsp grated ginger
1/2 tsp honey
2 garlic cloves, finely chopped
1/2 tsp ground sichuan peppercorns
to finish
toasted sesame seeds
thinly sliced chives
micro greens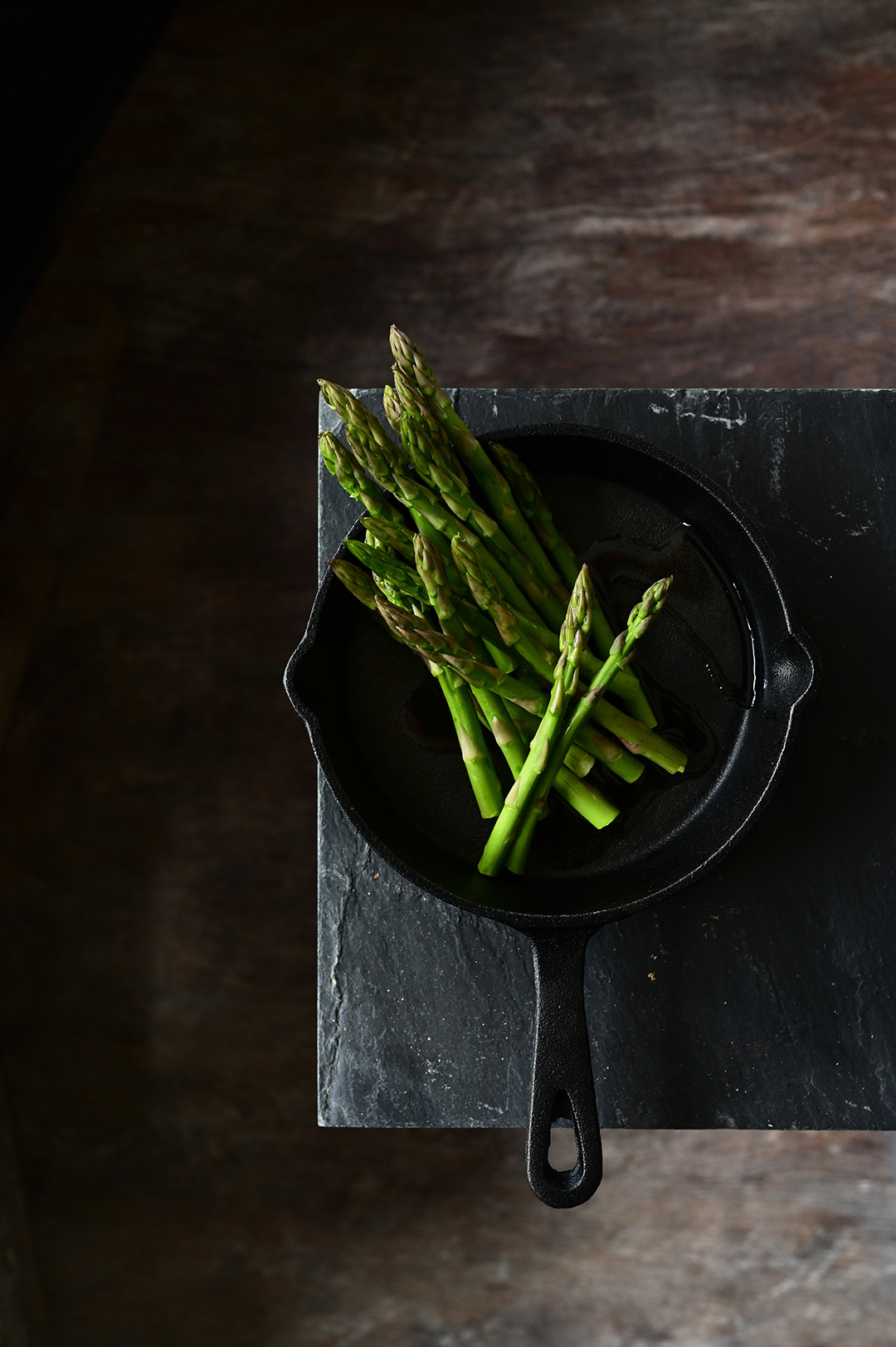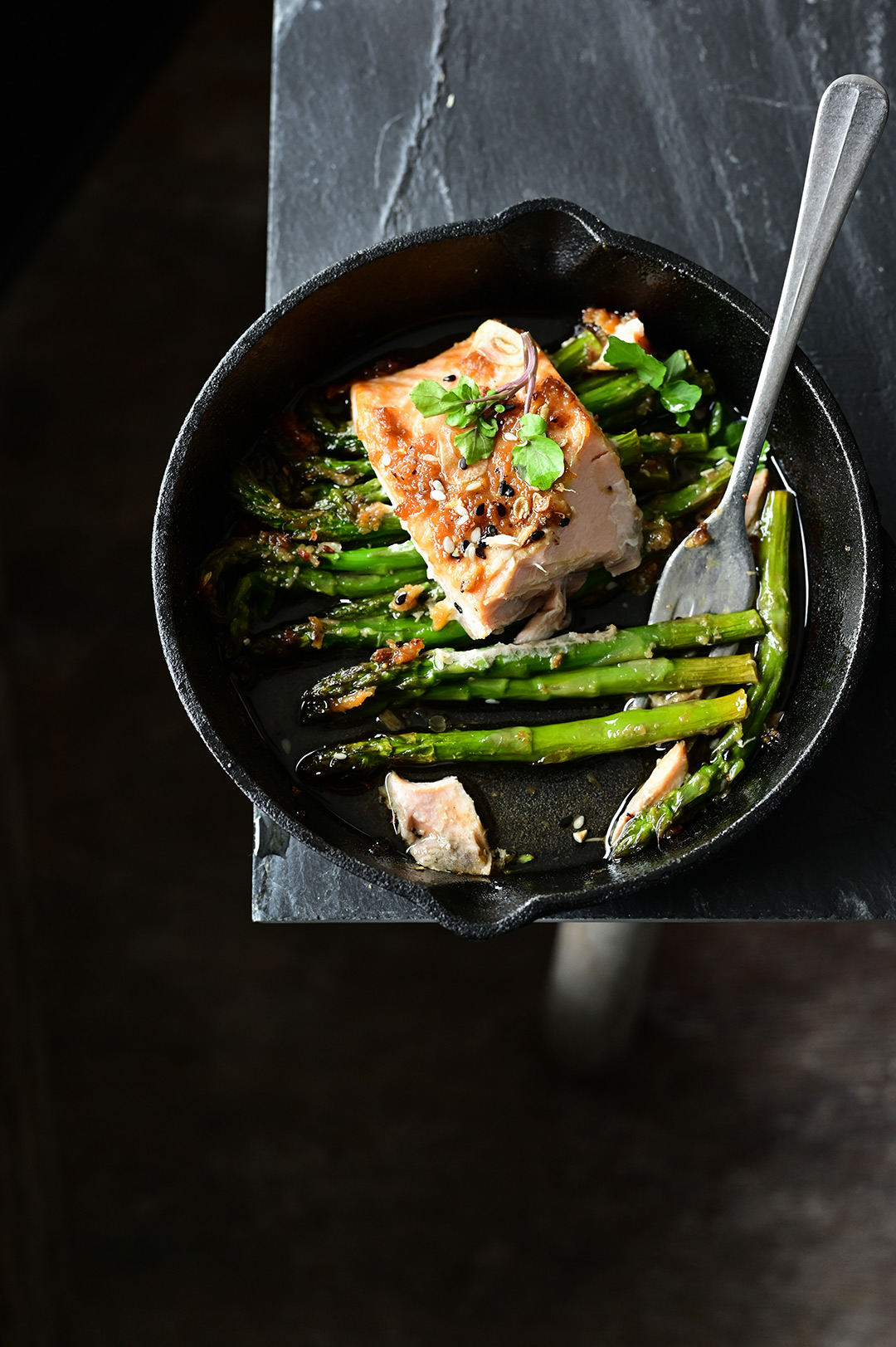 Instructions
Combine all the ingredients for the marinade in a bowl.
Place the salmon on a plate, spoon marinade and coat the salmon. Set aside for 15 minutes.
Place the asparagus on a baking sheet, sprinkle with sea salt and black pepper, drizzle with vegetable oil and place the salmon on top. Add the excess marinade to the asparagus.
Broil the salmon for about 15 minutes at 190°C. Make sure you remove the salmon from the oven on time, as miso gets burnt very easily.
Top with sesame seeds, chopped chives and micro greens. Serve immediately, enjoy!