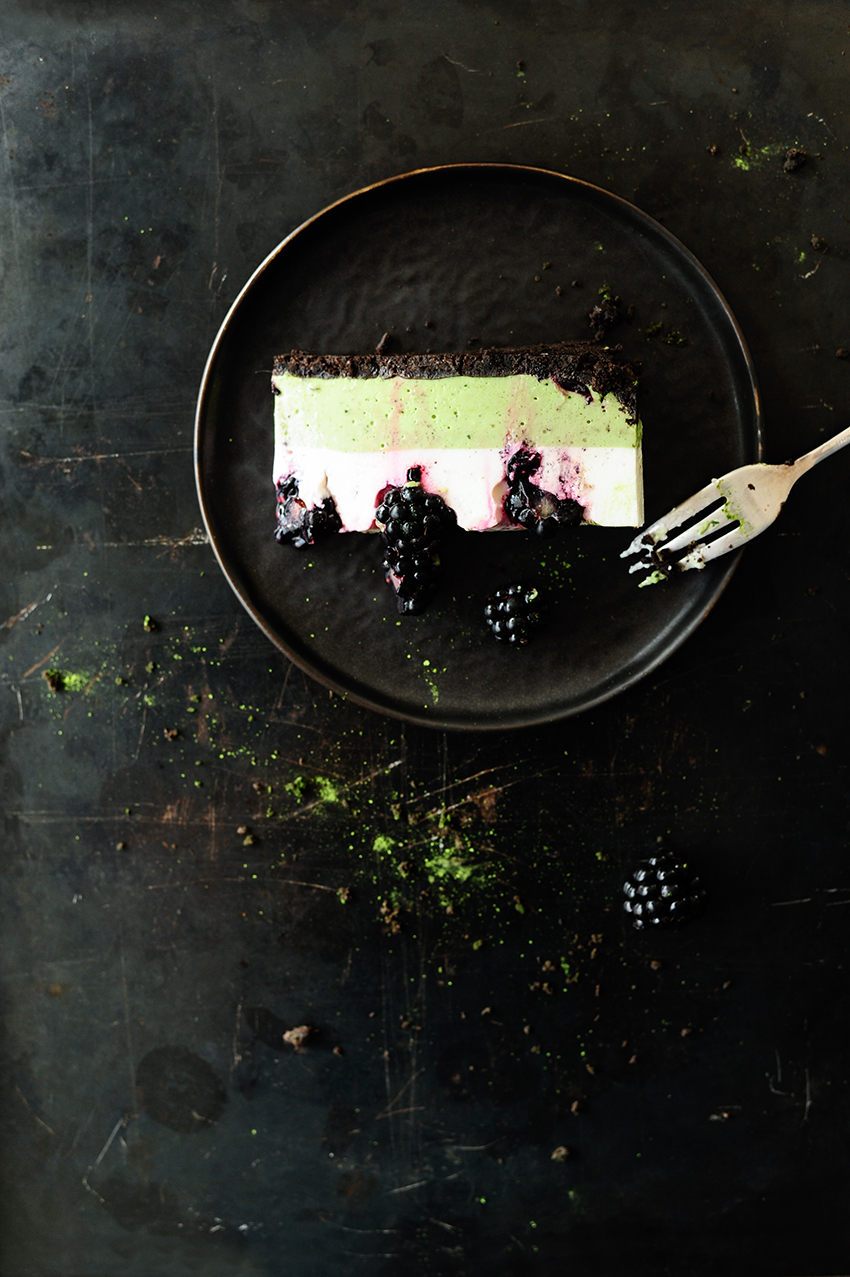 A terrific no-bake cheesecake with matcha and blackberries on an Oreo cookie crust. There are several things I love about this cheesecake! It's delicate and slightly sweet with a subtle taste of green tea. And also the blackberries and Oreo cookies add a lot of flavor and create a wonderful combo which will please everyone:)
Ingredients
crust
160 g oreo cookies
30 g butter, melted
filling
600 g quark cheese
300 g Greek yogurt
10 tablespoons hot heavy cream
200 g icing sugar
12 g gelatin sheets, softend in cold water
2 teaspoons matcha
200 g fresh blackberries
Instructions
Place the cookies in a foodprocessor, add the butter and blend.
Line the bottom of a 20 cm springform pan with baking parchment paper, press the crust into the bottom of the pan and place in the fridge while you make the batter.
Pour 5 tablespoons of the hot heavy cream in a cup. Squeeze all water out of gelatin sheets, add to the warm cream and stir until gelatin has dissolved, set aside to cool. Pour the rest of the hot cream in another cup and stir with the matcha.
Put the cheese, yogurt, sugar and gelatin in a bowl and beat for a couple of minutes. Divide the cheese mixture into two equal parts and blend one part with the matcha mixture.
Add the green batter to the crust and place in the fridge for 10 minutes. Then gently add the white batter and garnish with blackberries. Cover and chill for at least 3 hours or overnight.  Enjoy!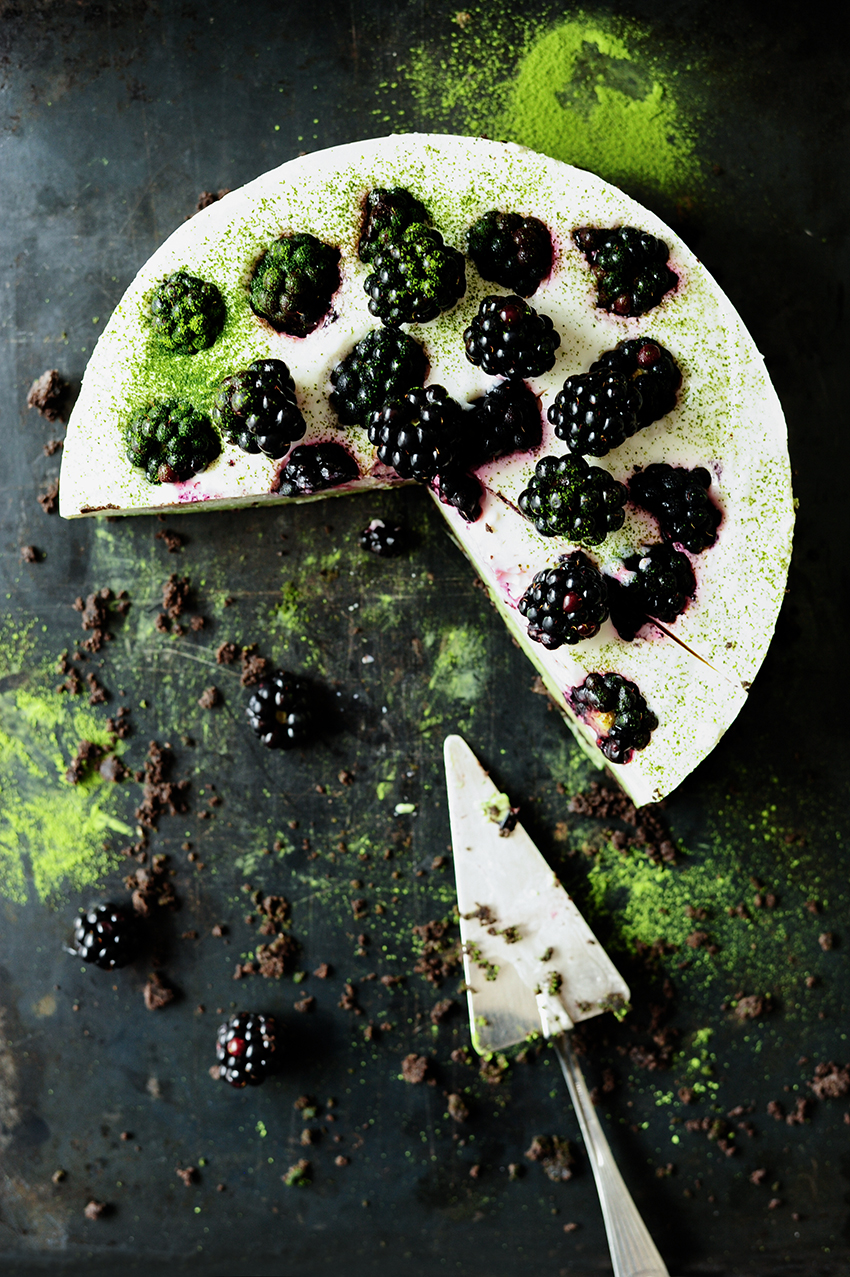 //= __('Print recipe (no photos)', 'servingdumplings' );?> //= __('Print recipe (with photos)', 'servingdumplings' );?>