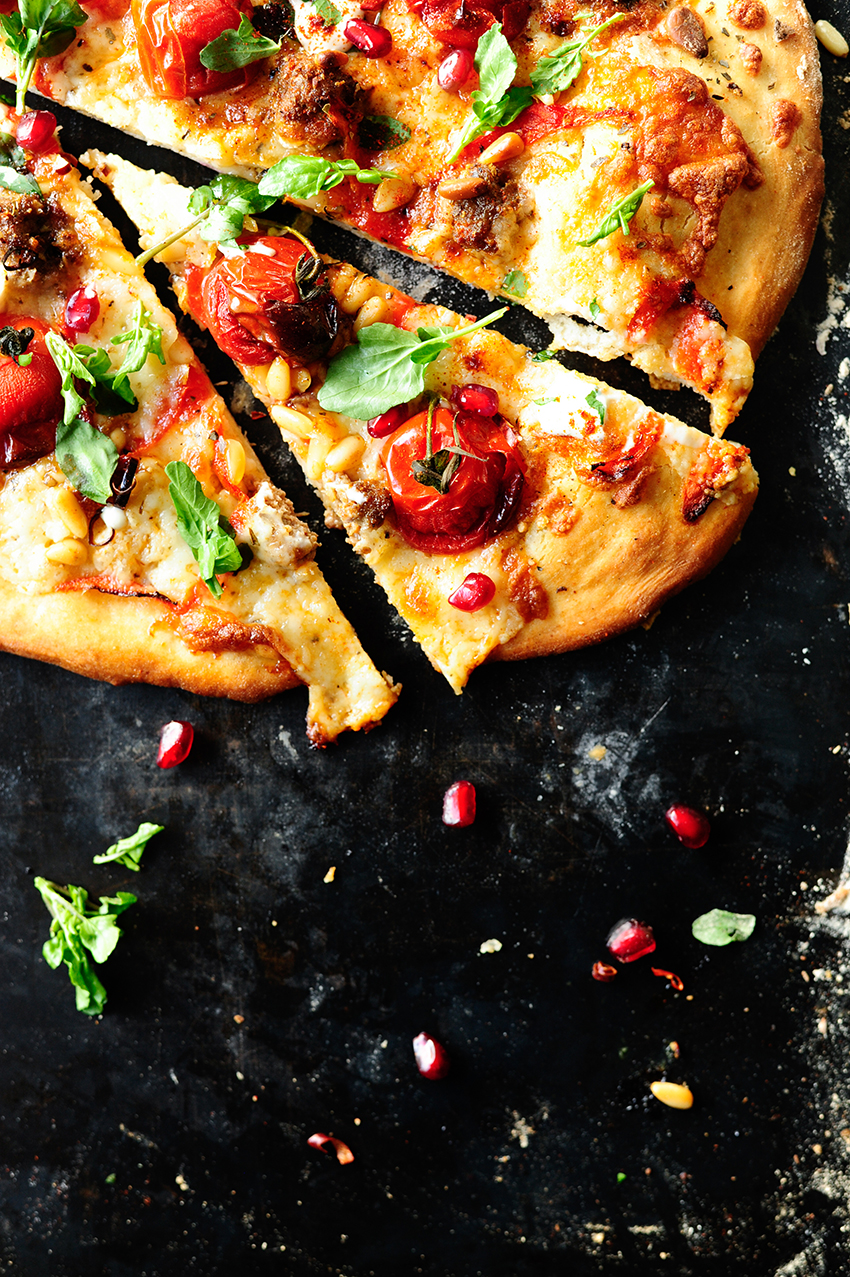 I love to make a good pizza, don't you? The best ones are made on a thin base and topped with ingredients full of flavors, like this pizza! It's my kind of pizza and I'm so excited to share it with you. This is how it comes together: first up is the vinaigrette with a lemony touch, it's fresh and light and adds flavor to this pizza. Then it's topped with cheese, minced lamb and vegetables, finally served with a garlic yogurt sauce and pomegranate seeds. It's pretty much just perfection, but in all seriousness, I know you'll love this pizza.
Ingredients
pizza
350 g  flour
2 tablespoons dry yeast
180 ml lukewarm water
1 teaspoon honey
1 tablespoon milk
1 tablespoon extra vierge olive oil
1 teaspoon salt
vinaigrette
2 tablespoons oil
1 clove garlic, minced
1/2 teaspoon sumak spices (can be replaced with lemon zest)
1/2 teaspoon thyme
salt and black pepper
1/2 teaspoon chilli flakes
meat
200 g  minced lamb
1/2 teaspoon cumin
1/2 teaspoon ginger
1/2 teaspoon smoked paprika
1 clove garlic, minced
black pepper and salt
also
100 g cherry tomatoes
1 red bell pepper, cut into thin strips
100 g mozzarella
100 g  grated goat cheese
2 tablespoons pine nuts
2 tablespoons pomegranate seeds
garlic sauce
2 tablespoons Greek yogurt
2 tbsp mayonnaise
1 tablespoon oil
1 clove garlic, minced
1/2 teaspoon sumak spices
black pepper and salt
cayenne pepper
1 tablespoon chopped cilantro
1 teaspoon chopped mint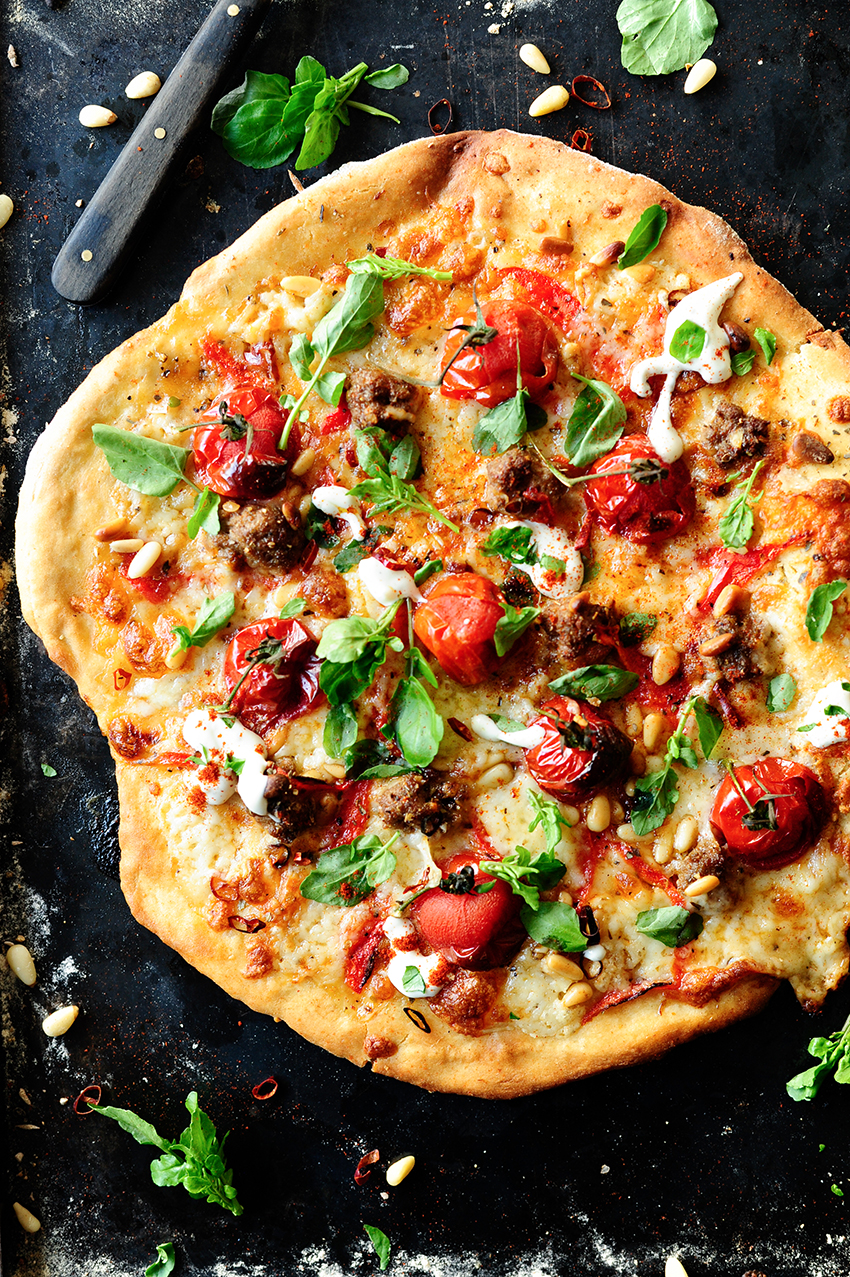 Instructions
Combine yeast with water and honey, sift the flour and add milk, oil and salt. Knead the dough for 10 minutes in your mixer. Cover and leave for 2 hours to rise.
Combine the ingredients for the vinaigrette.
Combine the lamb mince with spices and form small balls.
Divide the pizza dough into two and roll out. Transfer to a floured baking sheet and spread with the vinaigrette. Add mozzarella and goat cheese, meatballs, cherry tomatoes and bell pepper and top with pine nuts. Bake for 5-10 minutes at 250°C.
In the meantime combine all ingredients for the garlic sauce.
Remove the pizza from the oven, top with pomegranate seeds and garlic sauce. Eat!