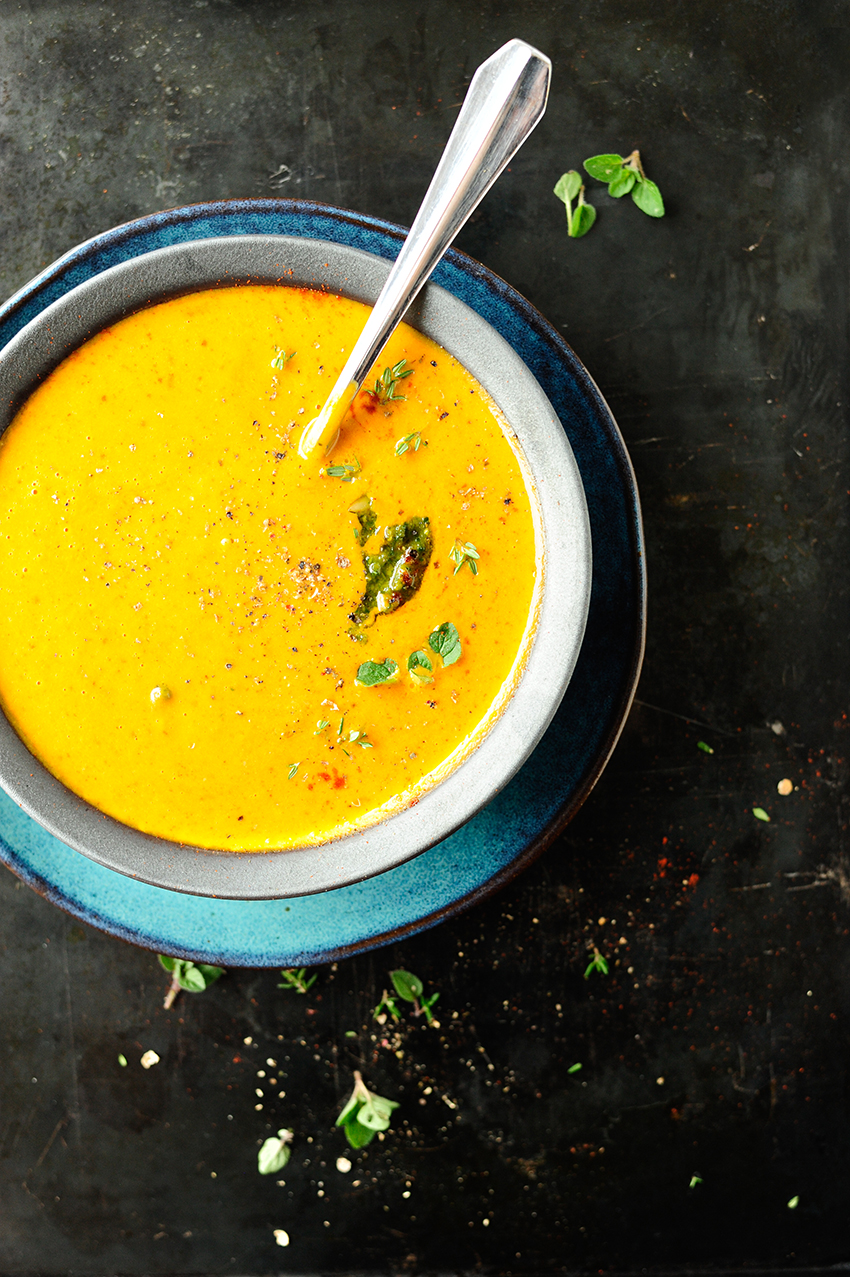 This roasted pumpkin soup is amazing but also easy to make. It's with lots of vegetables, it's creamy and I love it! You ready? Here's how this goes… First roast the vegetables in the oven, then simmer in broth and serve with homemade pesto. So easy and so good.
Ingredients
500 g pumpkin without seeds
1/2 small eggplant
3 tomatoes
1 red bell pepper
2 red onions, cut into quarters
3 cloves garlic, minced
salt and pepper
1 teaspoon sweet paprika
2 twigs of fresh thyme
5 tablespoons olive oil
2 tablespoons tomato paste
600 ml vegetable broth
300 ml milk
4 tablespoons homemade pesto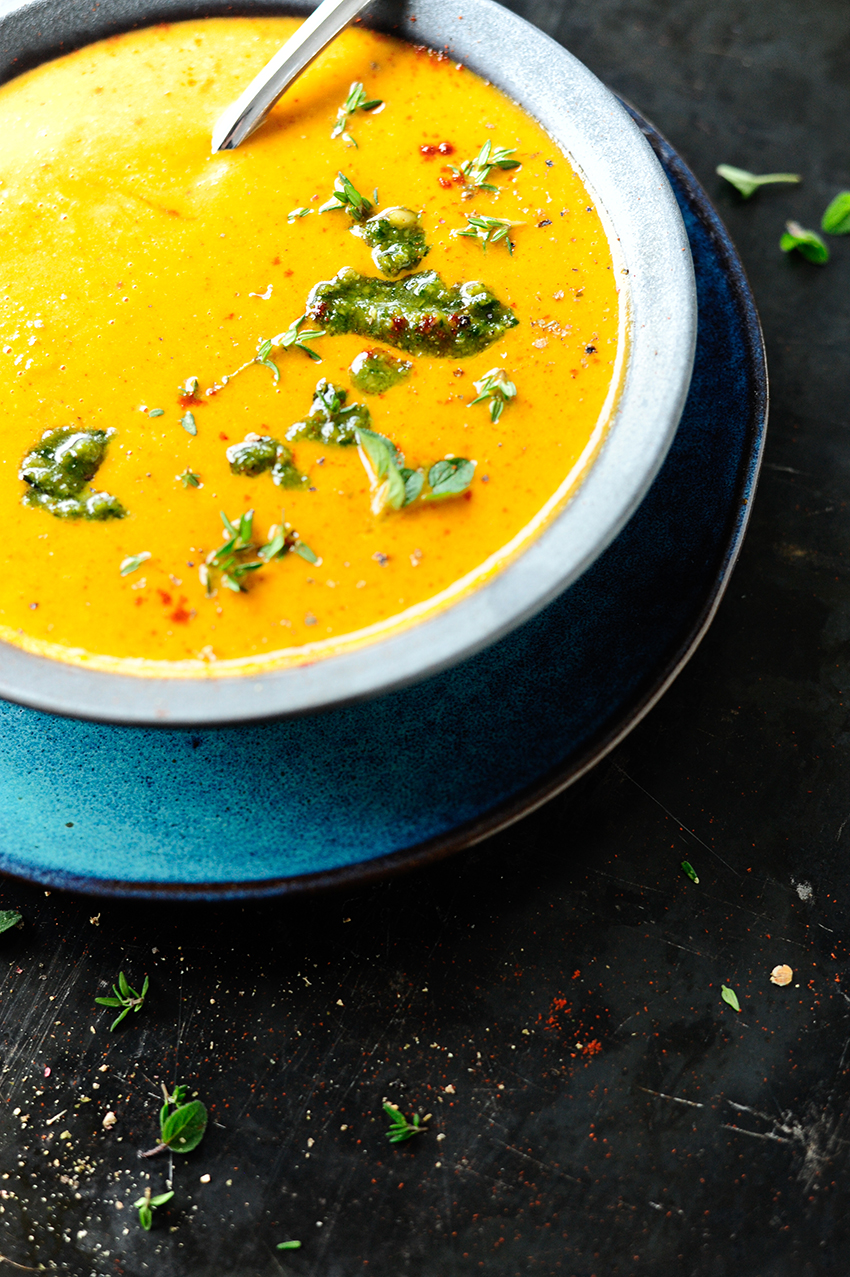 Instructions
Cut the pumpkin and the eggplant into small pieces, cut the bell pepper in half and remove the seeds.
Combine the pumpkin, bell pepper, tomatoes, eggplant, red onions and garlic in a large oven safe pot. Add olive oil, salt, pepper, sweet pepper and thyme. Transfer to the oven and roast for 30 minutes at 200°C.
Make the pesto in the meantime.
Remove the vegetables from the oven, then peel the tomatoes and the bell pepper. Transfer to a large pot, pour the broth and bring to a boil.
Remove the thyme, add milk, puree until smooth and season the soup with salt and pepper. Serve with pesto, enjoy!