What's the answer to the only question that really matters (for those in need of caffeine): Is it iced coffee weather?
I think you already know the answer!
Because I'm a big White Russian lover (and a Big Lebowski fan: he slurps them down constantly) and an iced coffee White Russian-style  is something I'm craving for on a summer evening! Ice cream sunken in a rich and satisfying after-dinner drink blended from coffee, coffee liqueur and cream, a one-stop source of a little alcohol, caffeine and ice cream. It doesn't just refresh, it's also the best way to have a boozy caffeinated drink on a summer evening. Add some wodka if you want to taste the real thing!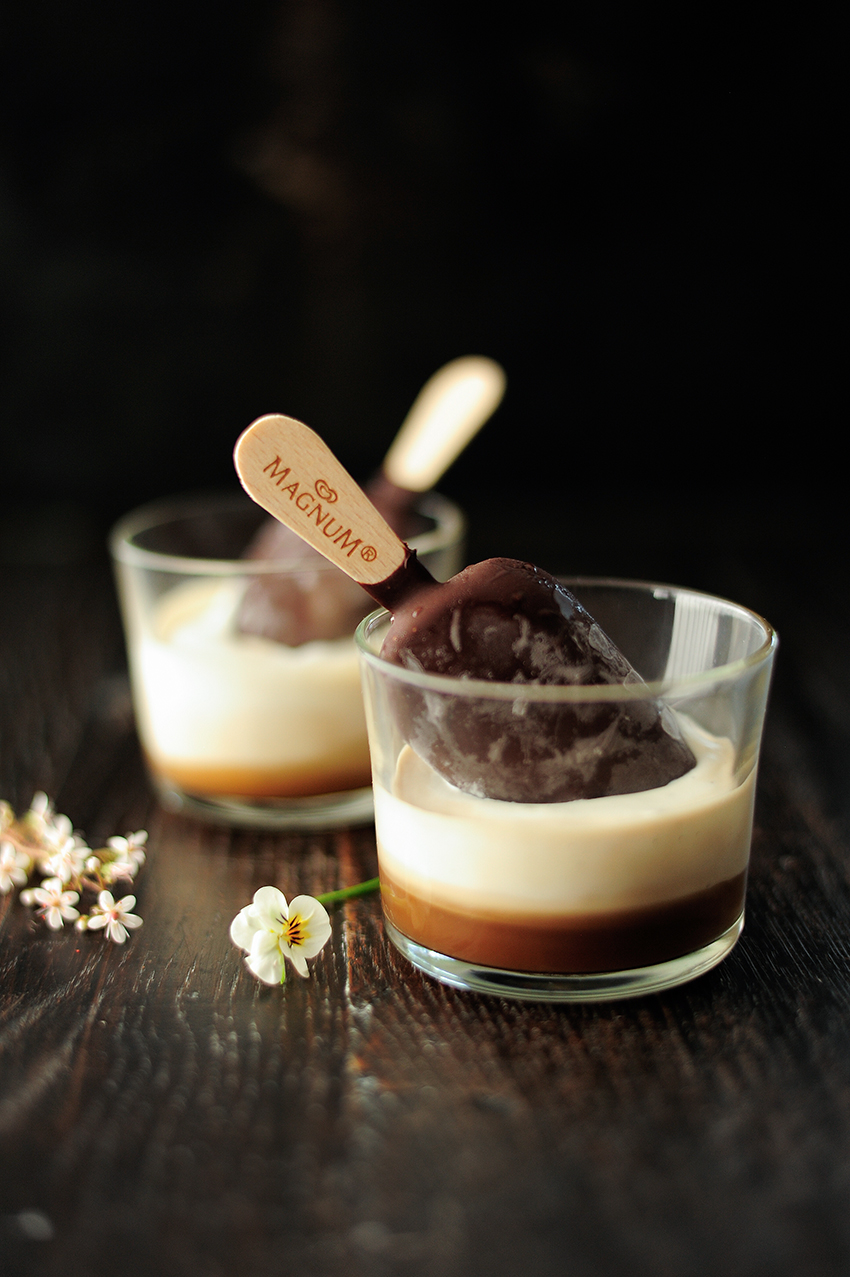 Ingredients
1 mini Magnum ice cream
40 ml cold espresso
30 ml coffee liqueur (Kahlua)
2 tablespoons heavy cream
pinch of vanilla beans
1 tablespoon crushed ice
Instructions
Whip the cream gently with vanilla seeds, just until you get the consistency of yogurt.
Pour the coffee into a glass with crushed ice, add coffee liqueur and stir. Top with whipped cream, serve immediately with ice cream!