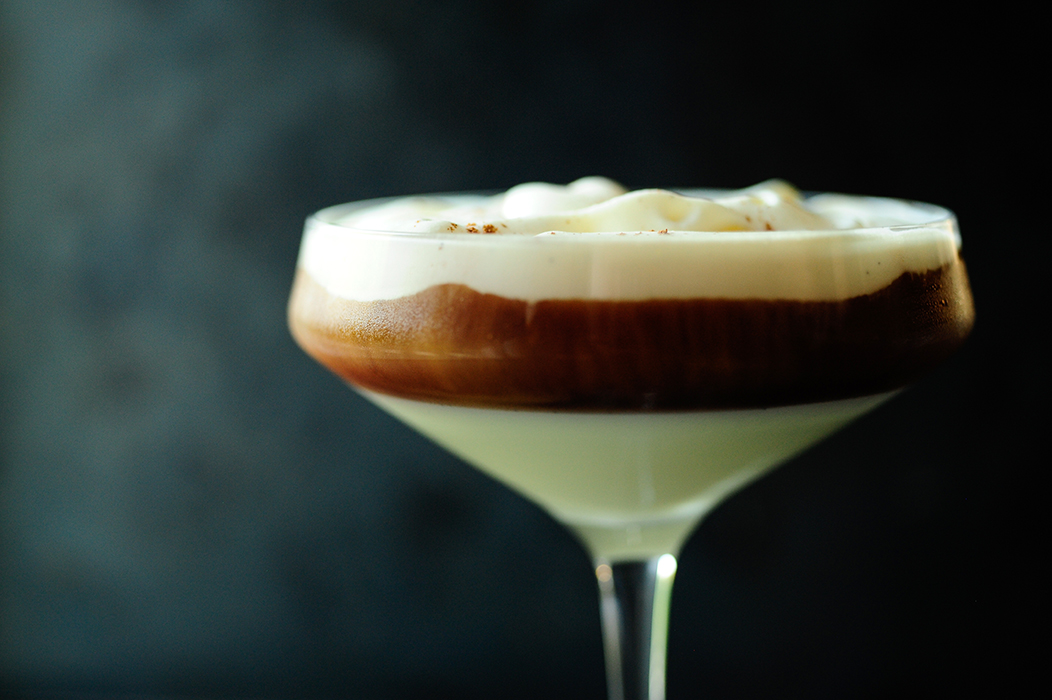 Sometimes coffee is a dessert in itself, especially when you add some rum and dulce de leche and top it with slightly sweetened whipped cream. Sweet decadence!
Ingredients
50 ml cold strong coffee
40 ml condensed milk
30 ml rum
80 ml heavy cream
1/2 tsp icing sugar
1/2 vanilla pod
cinnamon to sprinkle
4 ice cubes
Instructions
In a bowl, beat the cream with the powdered sugar and vanilla beans until the consistency of yogurt.
Pour coffee into a shaker, add rum and ice cubes, shake.
Then pour the condensed milk into a tall glass, add the rum coffee and top with whipped cream. Serve sprinkled with cinnamon. Enjoy!