Bursting with fresh juicy flavors, these honey roasted apricot tarts are just what we need right now. They are ready in 30 minutes, bringing you a balanced combination of tartness and sweetness that's simply irresistible. Filled with summer fruit, these tarts are perfect if you've got fresh ripe apricots and want a treat that isn't a fuss to make. Consider these as two-ingredient tarts. Besides the apricots and puff pastry, I bet you have everything else on hand.
They are made with a crispy flaky dough, fresh apricots, sweet honey, lemon and thyme. These pretty and easy puff pastry squares are beyond delicious, super simple, and fast to make. Serve with sour cream, Greek yogurt or whipped cream. The aromatic thyme adds some really nice floral undertones, while the sour cream cuts through the fruit's sweetness. A simple delicious summer dessert that highlights fresh apricots!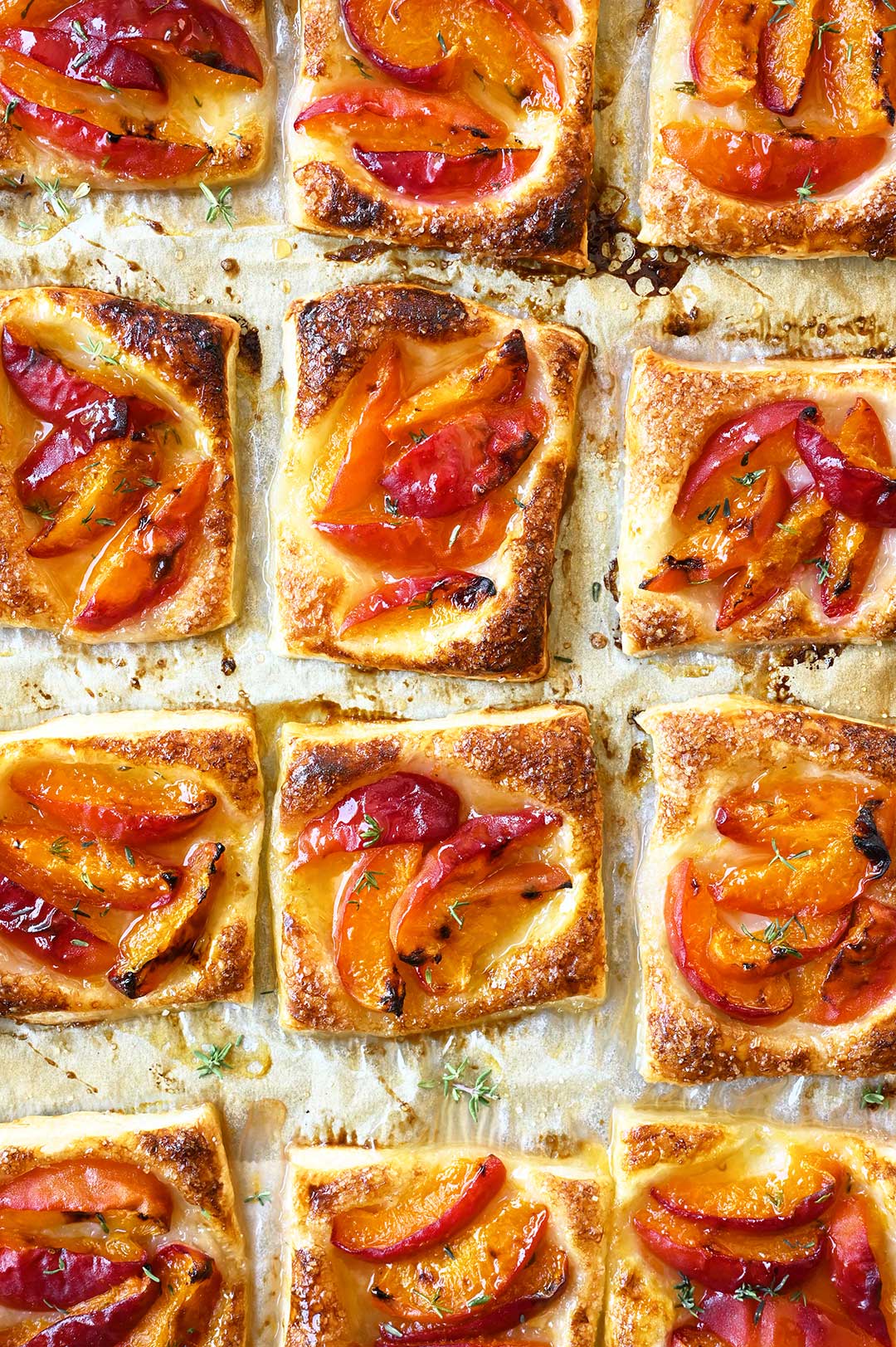 You may also love these summer treats:
Rhubarb-strawberry galette
Easy blueberry lemon cheesecake
Almond tarts with blueberries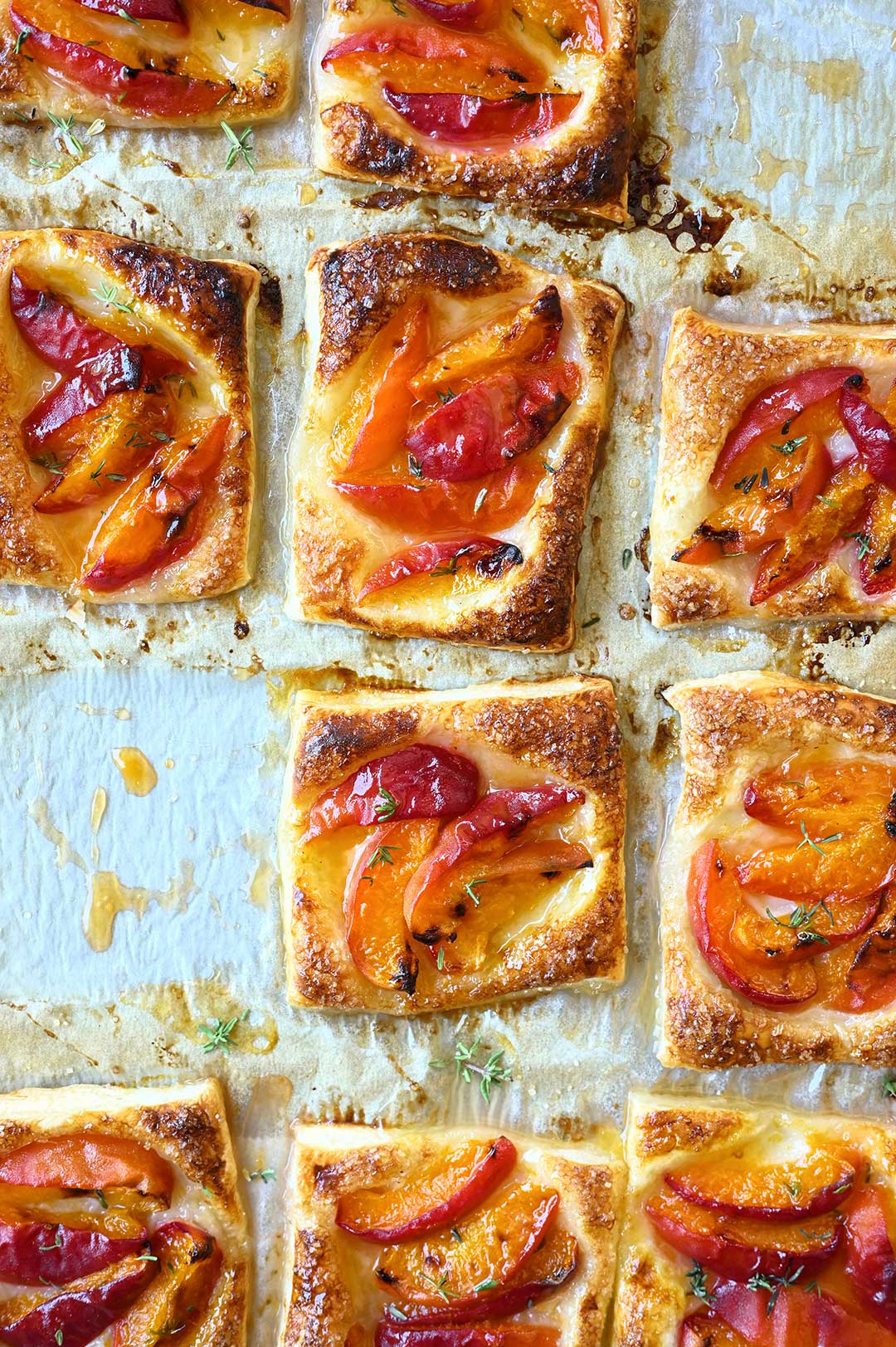 You need
250g pure-butter puff pastry
400 g sweet ripe apricots, pitted and cut into wedges
1 tbsp honey
1 tsp lemon juice
1 tsp fresh thyme leaves
1 egg + 1 tsp milk, beaten
coarse sugar for sprinkling
sour cream for serving (optional)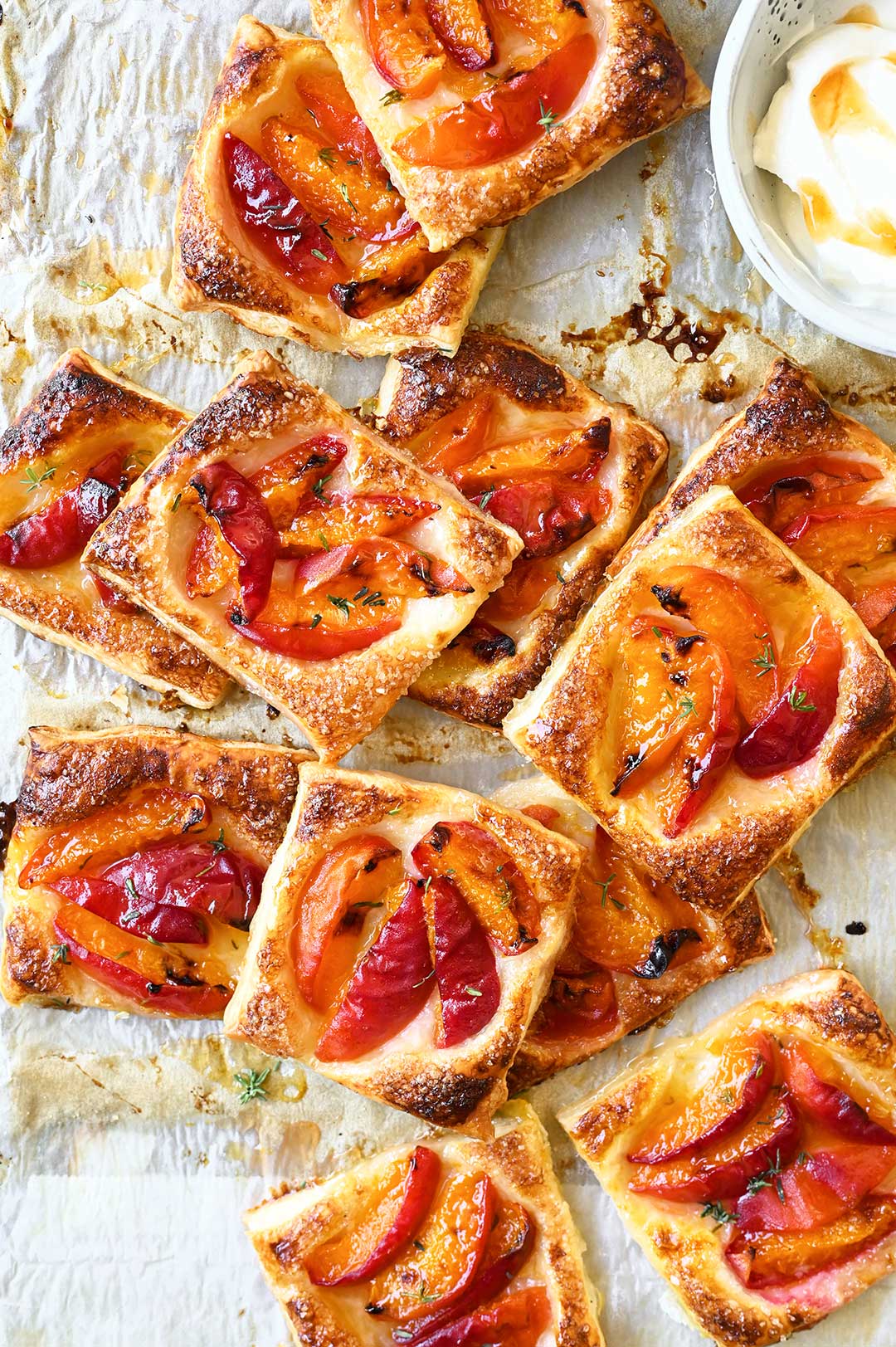 How to
Preheat the oven to 200°C.
In a medium bowl, combine the apricots, honey, lemon juice and thyme.
Cut the pastry into twelve 8 cm squares, place on a parchment-lined baking sheet.
Top with apricots, leaving a 1 cm border. Brush the edges of the pastry with the beaten egg and sprinkle with coarse sugar. Transfer to the oven and bake for 20 minutes or until the edges of the pastry are puffed and golden brown.
Let cool slightly and serve with sour cream. Enjoy!