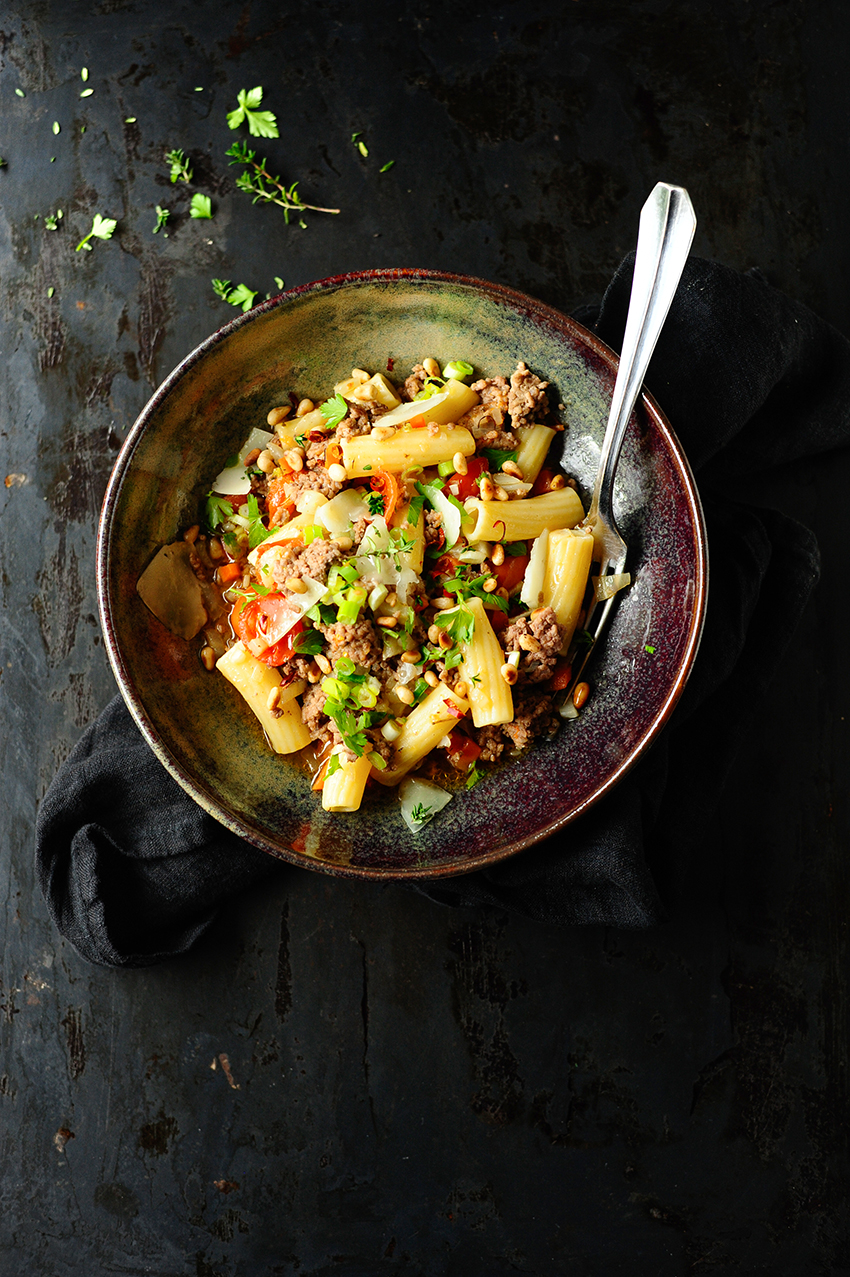 If you like to make your evenings cozy, then there's nothing better than a big bowl of pasta!
This pasta with lamb is a great idea for such days, it's fast and full of flavor.
Made with lots of vegetables like fennel, carrot and cherry tomatoes, and a hearty buttery sauce, so you get a dish that makes everyone happy.
This hearty pasta with lamb is full of spicy aromas, it's light and very tasty. It's without any doubt one of the best things you can eat during colder evenings, can't imagine anything better!
Let's stay connected! Sign up for my NEWSLETTER to receive the latest recipes.
Ingredients
400 g rigatoni or penne
200 g minced lamb
200 g minced beef
1 fennel, cut into cubes
1 carrot, cut into cubes
150 g cherry tomatoes, cut in half
2 shallots, finely chopped
2 cloves garlic, minced
2 tablespoons olive oil
1 teaspoon thyme
1 teaspoon ground cumin
1 teaspoon smoked paprika
200 ml beef broth
salt + black pepper
1 tablespoon butter
4 tablespoons roasted pine nuts
4 tablespoons grated pecorino cheese
1 teaspoon dried chilli flakes
parsley + spring onion for sprinkling
Instructions
Bring a large pot of salted water to a boil over high heat. Add the pasta and cook until al dente.
Heat the oil in a big skillet, add garlic and shallots, sweat for 5 minutes. Add minced meat and cook over high heat for 5 minutes, stirring occasionally. Stir in the fennel and carrot, reduce the heat and cook for 5 minutes. Pour the beef broth, add thyme, paprika and cumin and season with salt and pepper. Bring to a boil and stir in the tomatoes, simmer for 5 minutes more.
Combine the sauce with pasta. Sprinkle with chili flakes, parsley, pine nuts and spring onions. Enjoy!
If you give this recipe a try, leave a comment or mention me on Instagram @anna_s_table. I'd love to see what you're making. Happy cooking!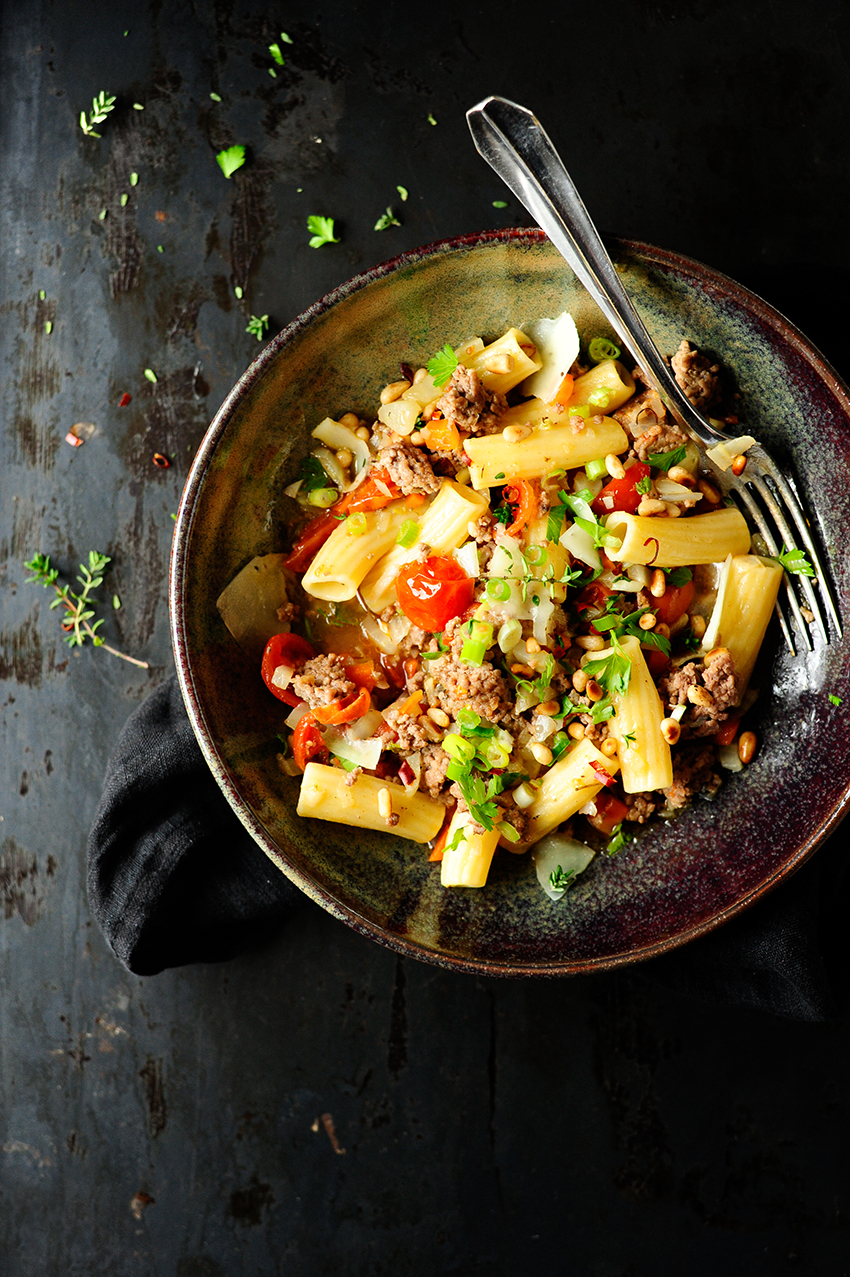 //= __('Print recipe (no photos)', 'servingdumplings' );?> //= __('Print recipe (with photos)', 'servingdumplings' );?>