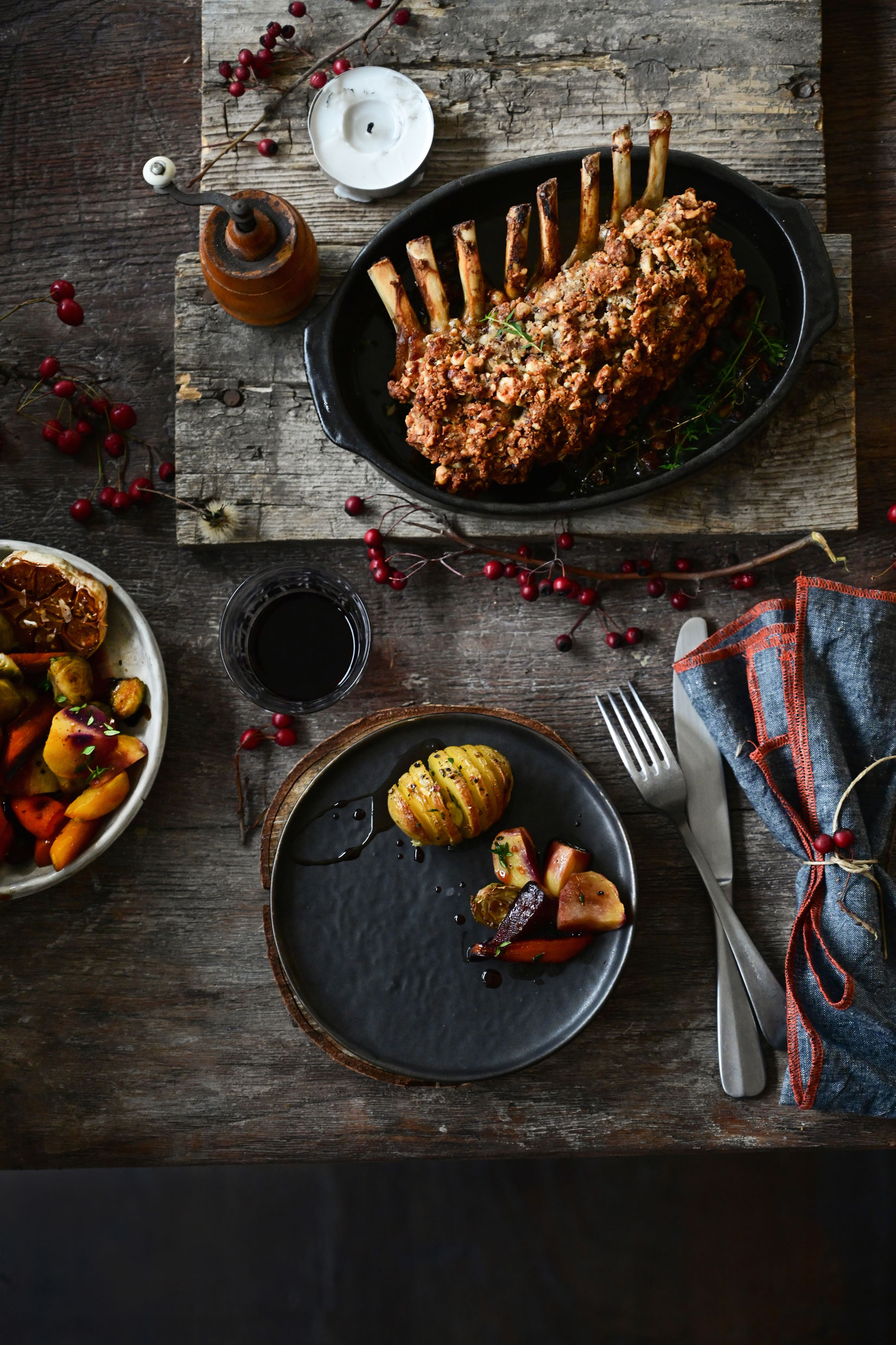 A while ago, oven manufacturer Neff organised a Christmas dinner for 14 foodies. Me and Camille  @BeetsnRoots were the lucky ones who were allowed to throw our ideas together and prepare a tasty Christmas menu. Together with the other foodies we prepared the dinner while using the NEFF Slide&Hide oven.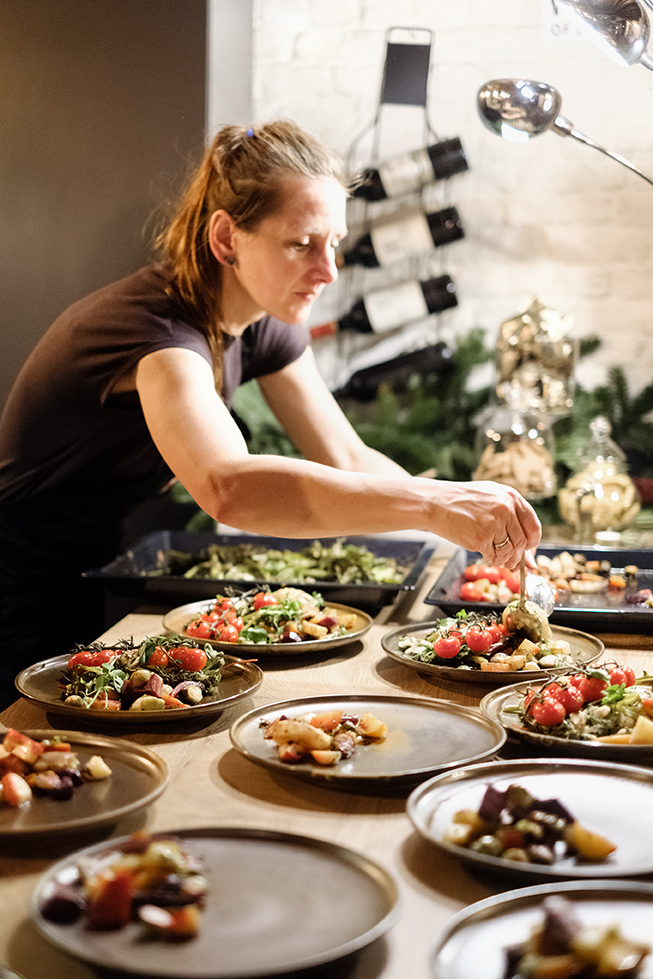 The Christmas evening and the food were delicious, the setting and mood fantastic. (the full menu)
I wanted to share this festive hazelnut crusted roast rack of lamb with you, it's juicy on the inside and crispy on the outside. If you accompany it with roasted vegetables and Hasselback potatoes, you'll have a perfect Christmas menu without too much fuss. You prepare it and your oven does the rest. I highly recommend to finish the dinner with this almond cheesecake. Merry Christmas!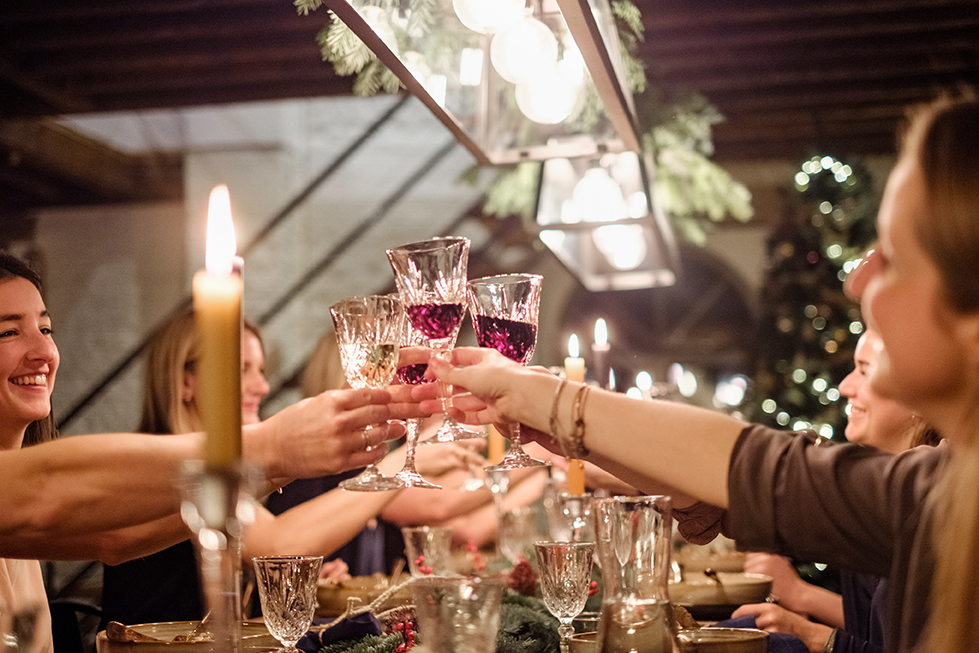 Ingredients
2 rack of lamb
120 g hazelnuts
80 g freshly grated parmesan
80 g breadcrumbs
1 tablespoon chopped parsley
1 tablespoon fresh thyme leaves
4  garlic cloves
2 egg whites
2 tbsp olive oil
1 teaspoon lemon zest
butter
sea salt + black pepper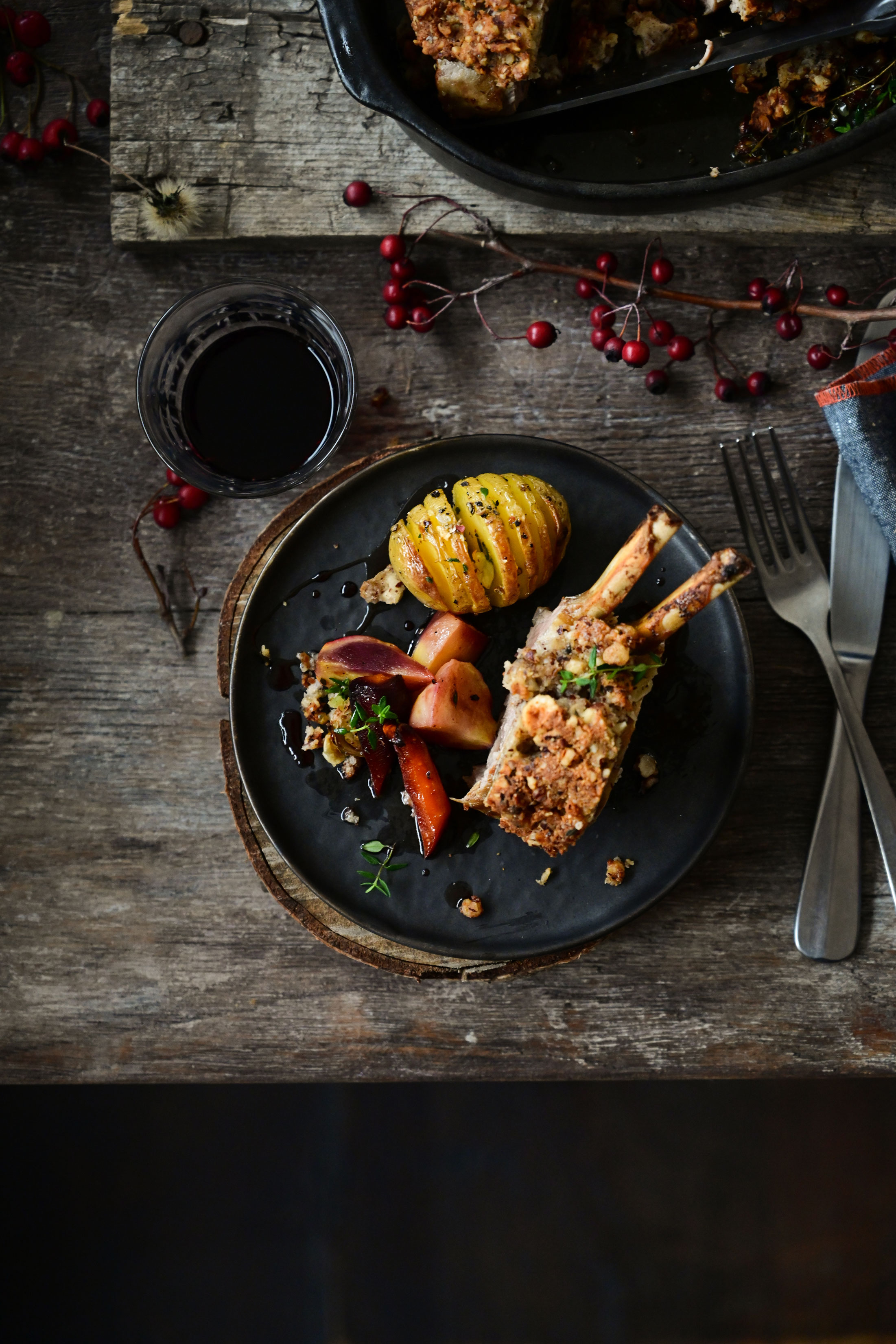 Instructions
Heat the butter in an ovenproof skillet, brown the meat on both sides and season with salt and pepper.
In a food processor, finely grind the hazelnuts, parmesan, breadcrumbs, fresh thyme, parsley, garlic, egg whites and olive oil.
Spread the mixture over the racks.
Roast at 180°C for 10 to 15 minute or to desired degree of doneness (60°C). Remove from oven, cover with foil and let stand for 10 minutes. Slice and serve.