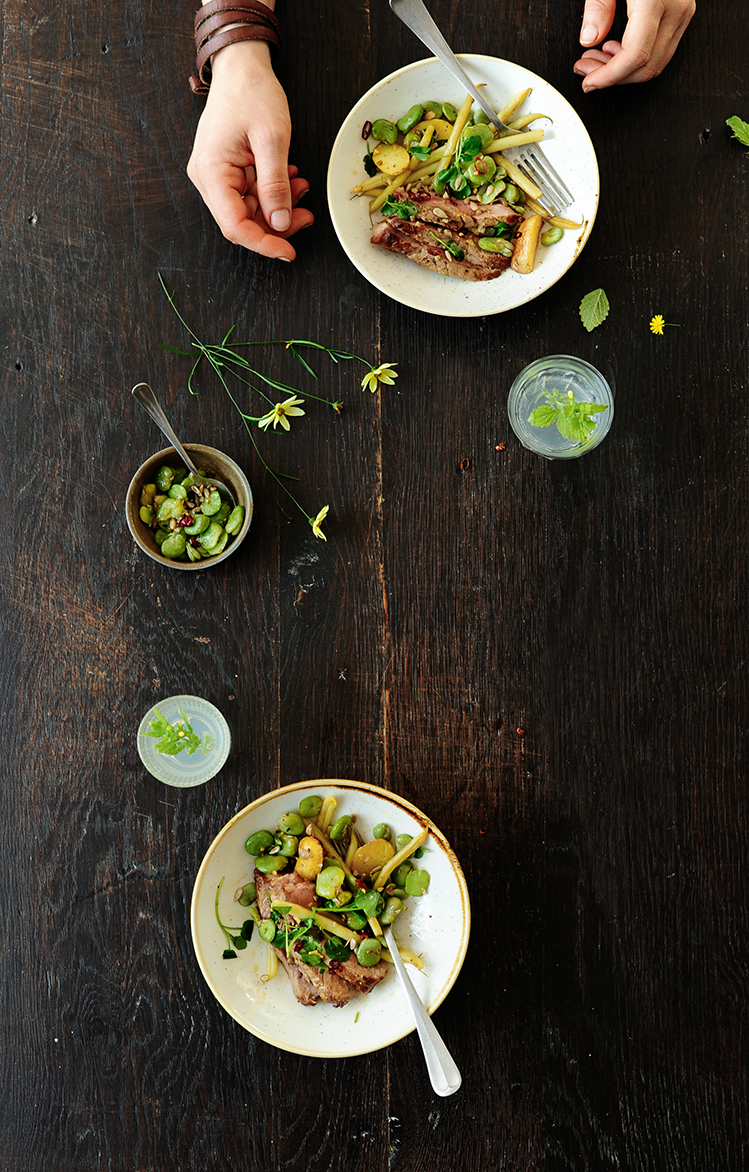 Grilled steak with baby potatoes, butter beans and broad beans in a delicious butter sauce. The temperatures are slightly down, all I want to do is cook and bake and I'm craving for a proper meal!
This one is a great lunch for the whole family.
Ingredients
2 steaks
6 baby potatoes, cut in half
600 g broad beans, unpeeled
200 g butter beans, the ends cut off
1 garlic clove, finely chopped
1 shallot, finely chopped
watercress
juice from 1/2 lime
4 tbsp olive oil
1 tbsp butter
pepper + salt
2 tbsp roasted sunflower seeds
1 teaspoon chilli flakes (optional)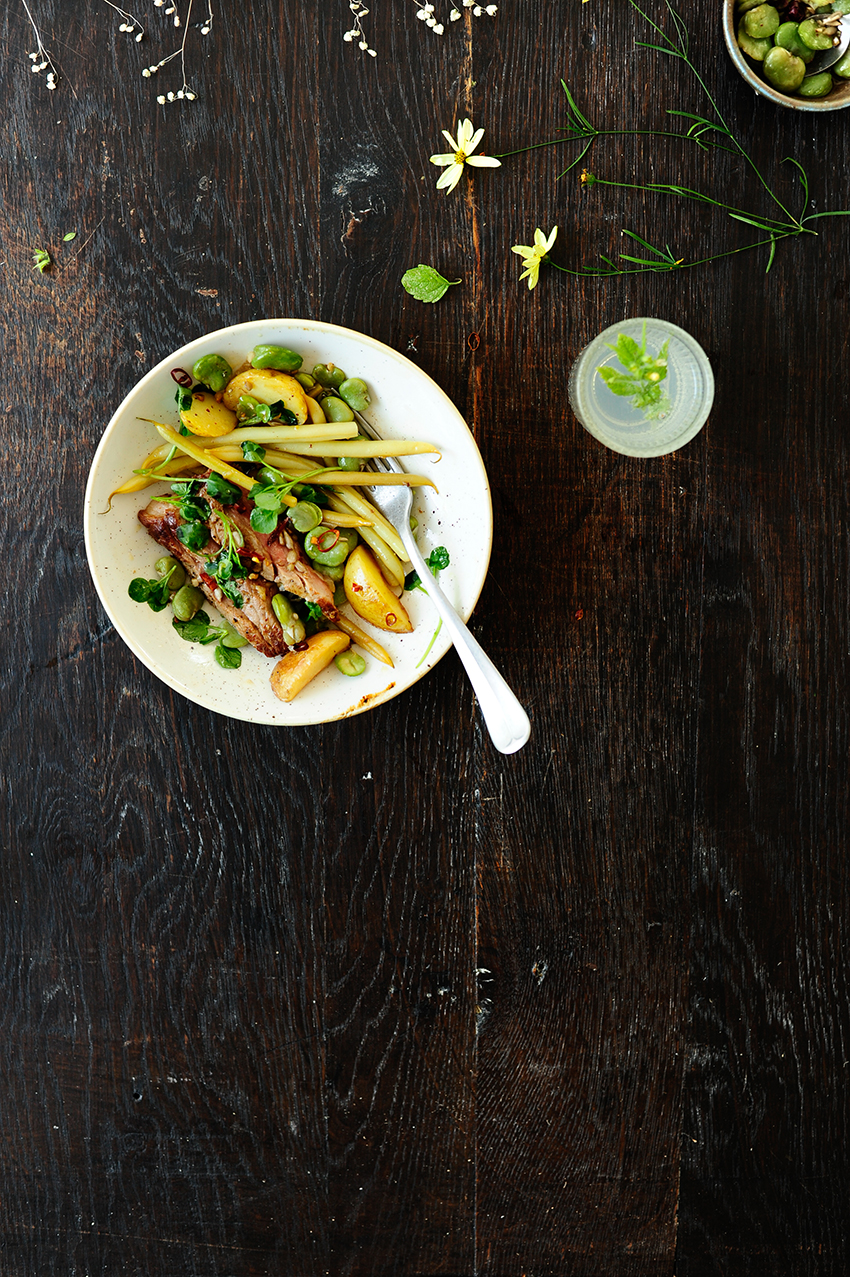 Instructions
Bring a pot of salted water to a boil and cook the broad beans for 5 minutes. Remove the beans from the water with a scoop and rinse under cold water. Put the potatoes and butter beans in the same water, boil for 15 minutes. In the meantime, peel the broad beans.
Heat the oil in a deep pan and cook the shallot and garlic until soft. Add lime juice, broad beans, potatoes and butter beans. Fry the potatoes until gold. Add a dash of water and butter, season with salt and pepper.
Season the steak with salt and pepper, heat the grill pan over high heat and grill the steak to your liking, remove from the pan and let the meat rest for 3 minutes before cutting.
Serve with potatoes, beans and watercress, top with sunflower seeds and chili rings. Enjoy!