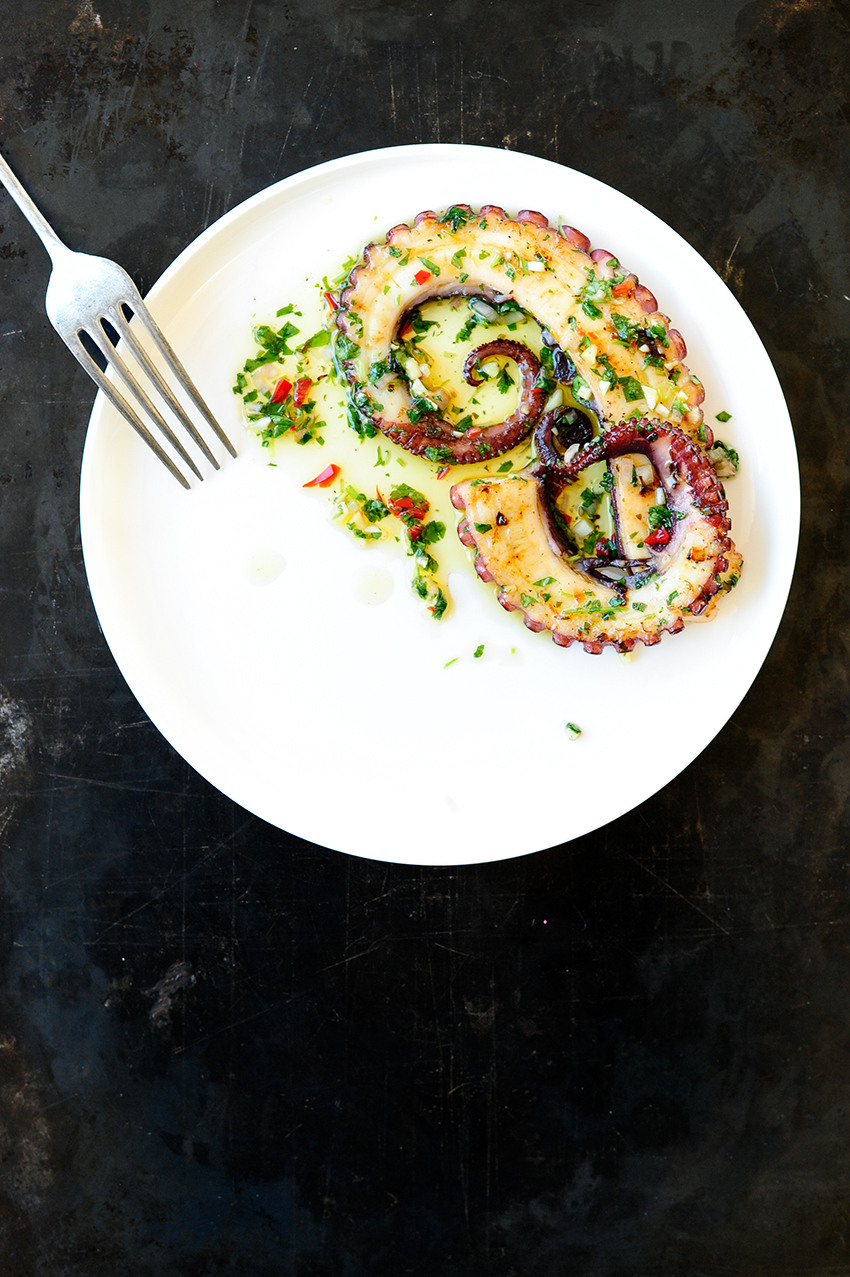 The most delicious appetizer for New Years Eve! Grilled octopus with a garlicky chimichurri sauce. It's ready in 20 minutes, easy, aromatic and sensational.
Ingredients
400 g cooked octopus
1 bunch cilantro, finely chopped
1/2 bundle of fresh parsley, finely chopped
4 cloves garlic, crushed and finely chopped
1 shallot, finely chopped
6 tablespoons olive oil
1 tablespoon chopped red chili pepper
1 tablespoon lemon juice
salt and black pepper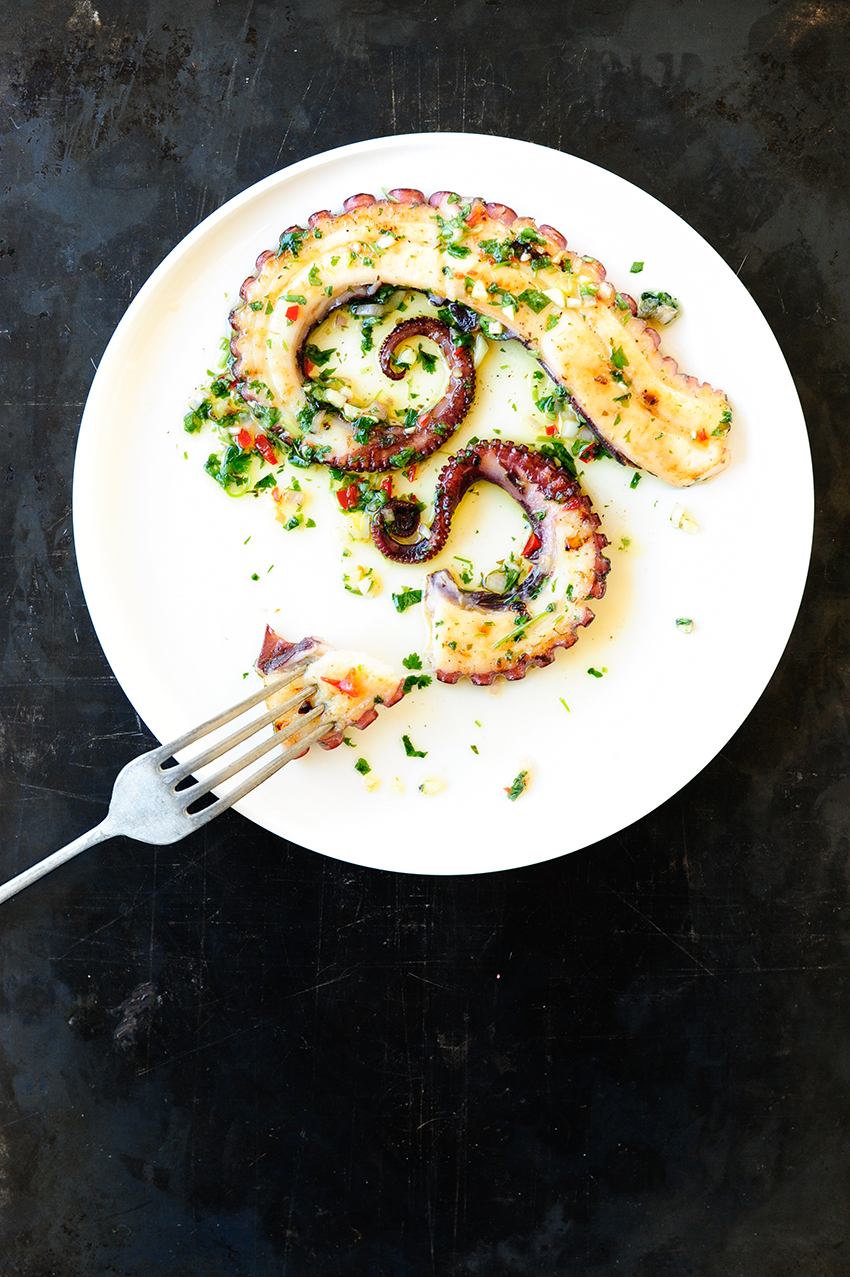 Instructions
Combine all the ingredients for the chimichurri sauce.
Cut the cooked octopus in half, drizzle with the chimichurri sauce and place on a hot grill pan. Grill on both sides until golden brown.
Serve immediately with the rest of the sauce and bruschetta. Enjoy!