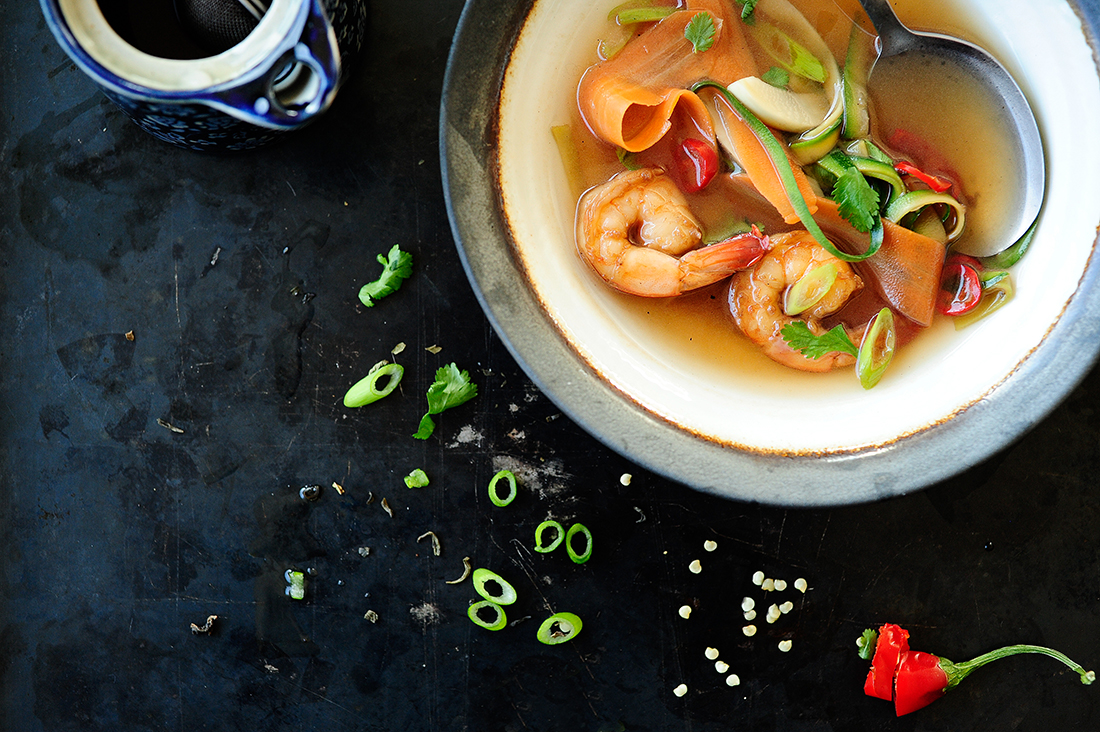 I love to try new flavors and because incorporating tea into cooking and baking is a big food trend, I had to try it out myself… And it worked for me!
The broth infused with green tea gets a subtle herbal flavor and wonderfully blends with the rest of the ingredients. You'll fall in love!
Ingredients
12 shrimps
1/2 fennel
4 spring onions
2 teaspoons of green tea
1 L vegetable broth
juice of 1/2 lemon
2 teaspoons grated ginger
2 cloves garlic, finely chopped
1 chilli
4 tablespoons chopped cilantro
2 tablespoons peanut oil
salt and white pepper
Instructions
Peel the shrimps, leaving the tail on. Cut the zucchini lengthwise in half and cut into thin slices using a peeler, then into long strips. Peel the carrots and cut lengthwise in half, then cut into thin slices using a peeler. Cut the fennel into thin slices.
Bring the broth to a boil, place the tea in a paper filter and put it into the broth. Let stand for 5 minutes.
Heat the wok, add oil and add the garlic with ginger. Fry for 1 minute, stirring constantly. Add the vegetables and shrimps. Fry for a minute, stirring constantly. Then pour the tea broth and let cook for 5 minutes. Season with chili pepper, salt and pepper.
Serve in bowls and garnish with chopped spring onions and cilantro. Enjoy!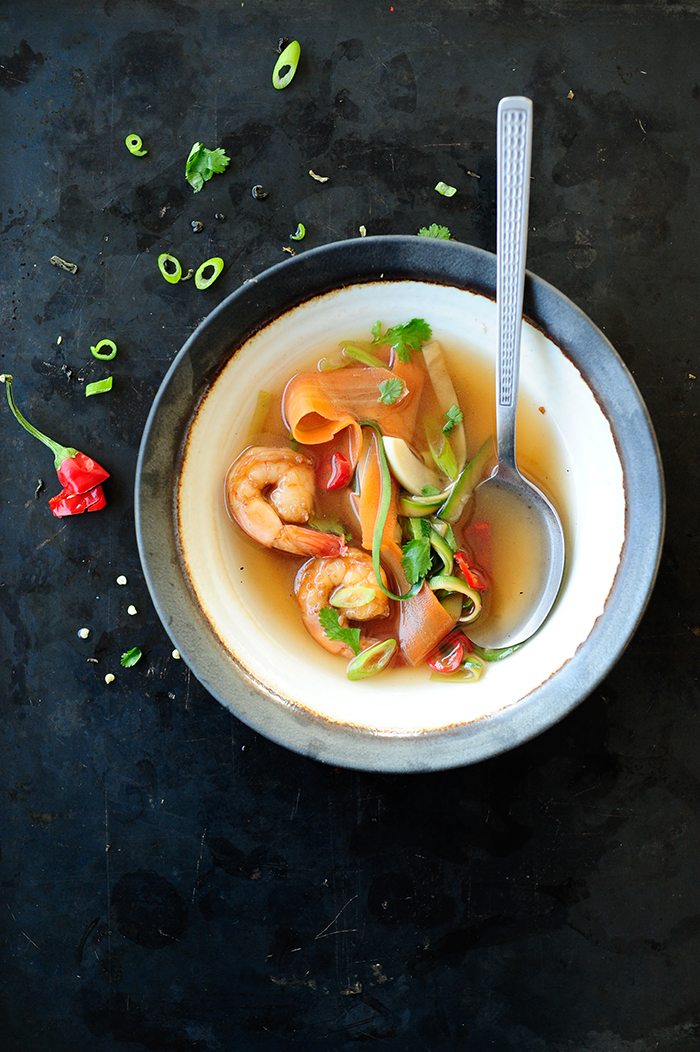 //= __('Print recipe (no photos)', 'servingdumplings' );?> //= __('Print recipe (with photos)', 'servingdumplings' );?>