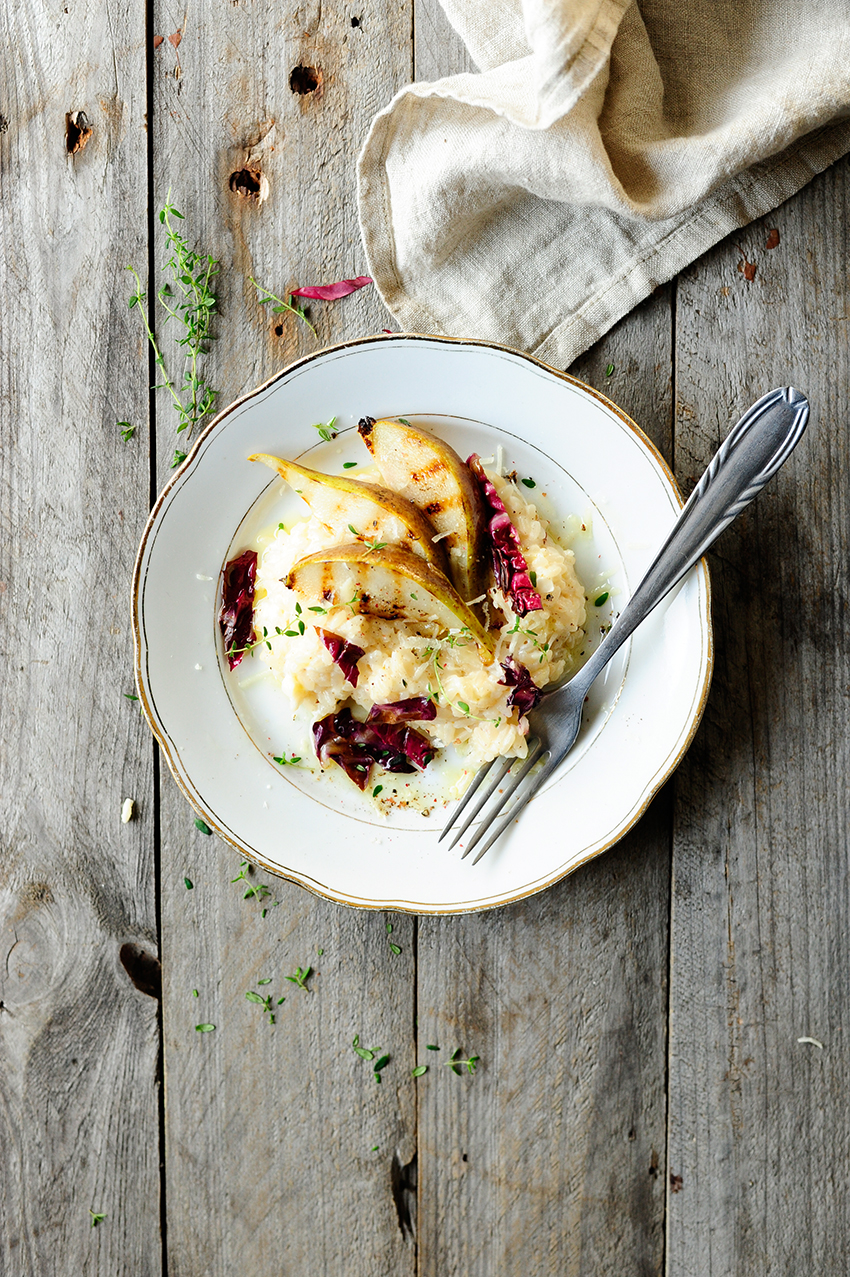 Grilled pears and baked radicchio served with a side of a creamy goats cheese risotto, it's pure perfection! I love the combination of creamy risotto with sweet pear and bitter radicchio, it's completely and insanely delicious comfort food. I highly recommend you make this risotto, it's a winner of a meal:)
Ingredients
4oo g Arborio rice
1 shallot, finely chopped
1 clove garlic, finely chopped
100 ml white wine
1 liter vegetable stock
120 g goats cheese
50 g Parmesan cheese
3 tablespoons olive oil
1 tablespoon butter
1 teaspoon dried thyme
salt and black pepper
also
2 pears, cut into thick slices
1/2 head radicchio, cut into strips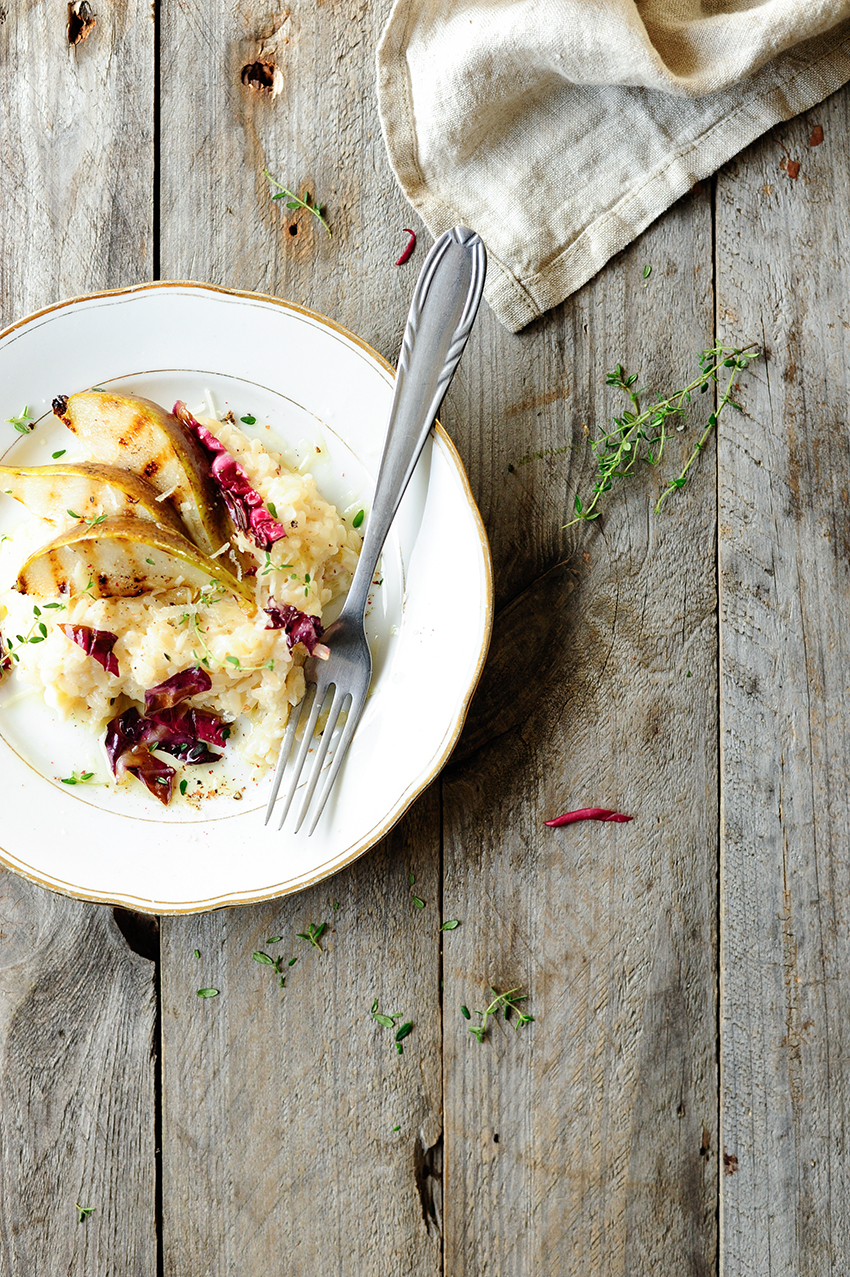 Instructions
Heat the oil in a large pan, sweat the shallots and garlic over medium heat util soft. Add the risotto rice and stir for a few minutes. Pour in the white wine and let it bubble away for 2 minutes. Now start ladling in the broth bit by bit, stir and cook until the broth has been absorbed before adding the next ladle. Repeat for about 20 minutes until the rice is tender. Turn off the heat, add a tablespoon butter, Parmesan and goats cheese and season with salt, pepper and thyme. Stir, cover with a lid and set aside for 5 minutes.
Heat the butter in a grill pan and grill the pears until lightly browned and soft.
In the same pan, fry the radicchio on high heat, toss and sprinkle with salt and pepper. Enjoy!