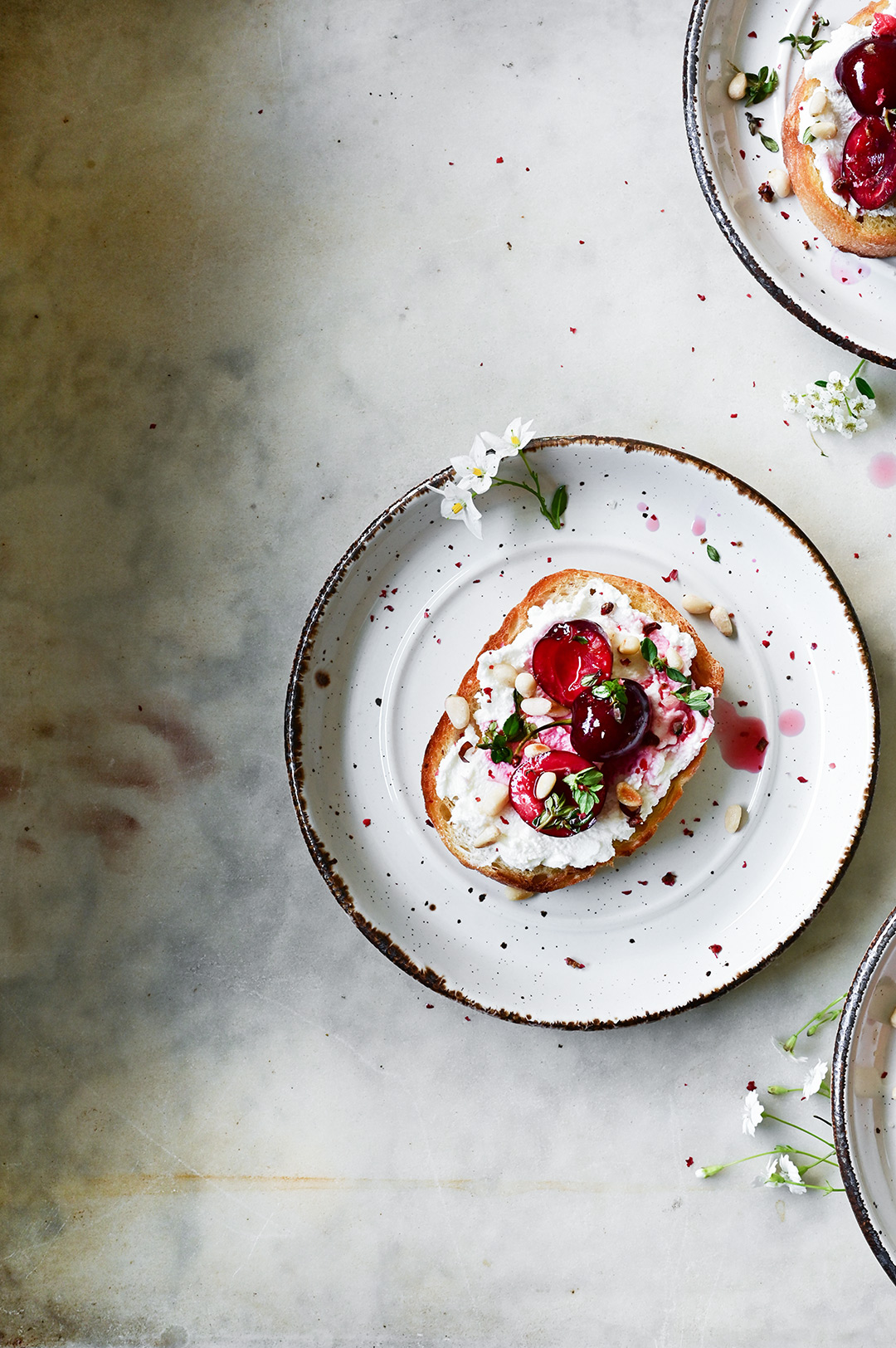 Macerating is an easy way to infuse a lot of flavor into fruit. Macerated fruit can be sweet, spicy, savory, acidic, boozy or bitter. It's a quick way to soften and turn fruit into something interesting and delicious.
I first sliced the cherries, removed the pits, then softened in sherry vinegar and honey. Seasoned with thyme, sea salt and pink peppercorns for a wonderful depth of flavors. Served with crostini and creamy goat cheese and crunchy pine nuts, but perfectly roasted dukkah would have worked here as well. 
It's a totally amazing crank to bring the flavors to the next level and definitely a card you need up your culinary sleeve. Awesome when combined with goat cheese crostini and dukkah, a salad, grilled fish or chicken. 
Ingredients
4 slices sourdough bread
1 tbs butter
goat cheese
2 tbs toasted pine nuts
macerated cherries
250 g cherries, sliced and pits removed
1 shallot, thinly sliced
2 tbs honey
2 tbs sherry vinegar
sea salt
1 tsp pink peppercorns, crushed
1 tbs thyme leaves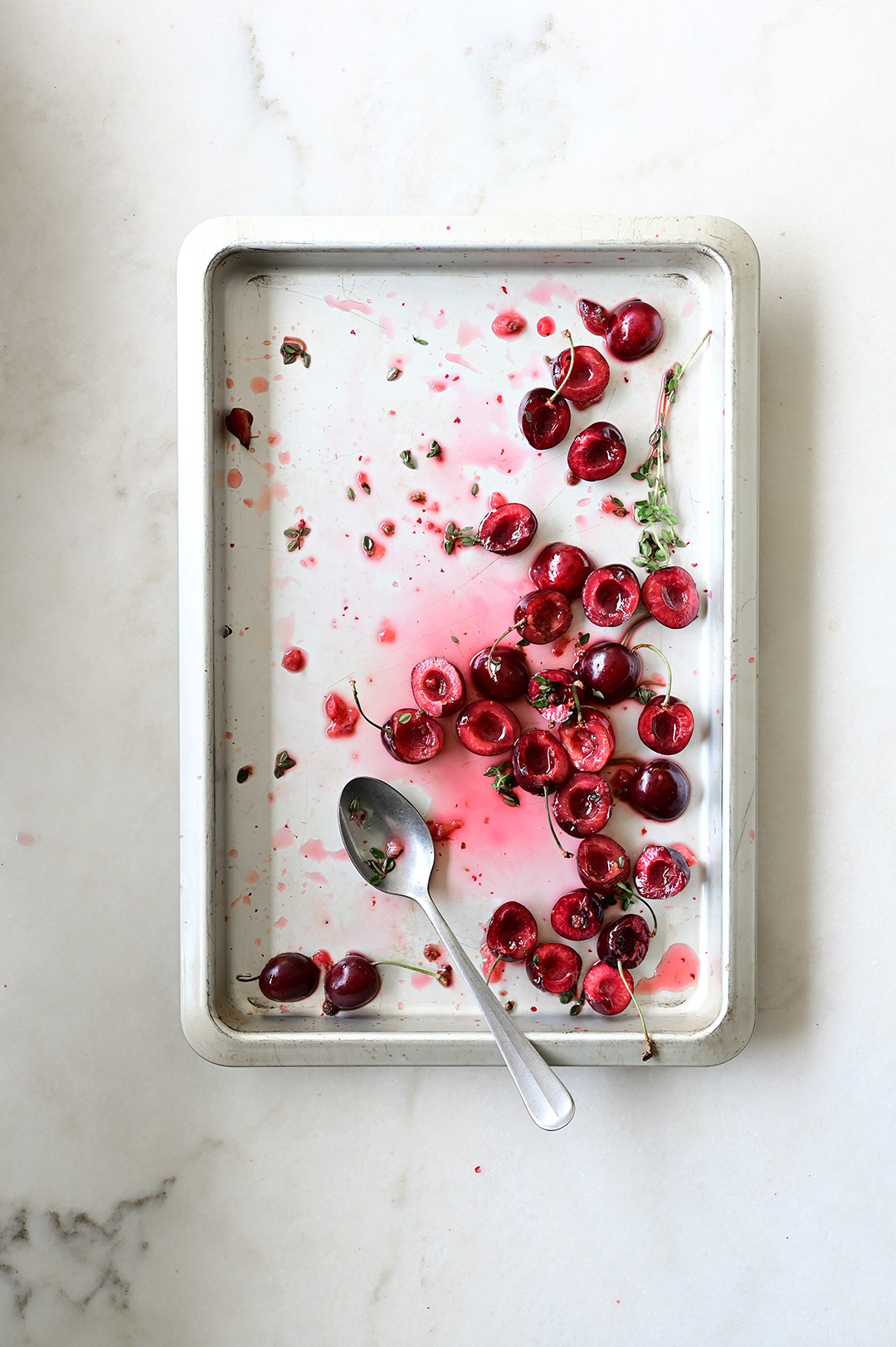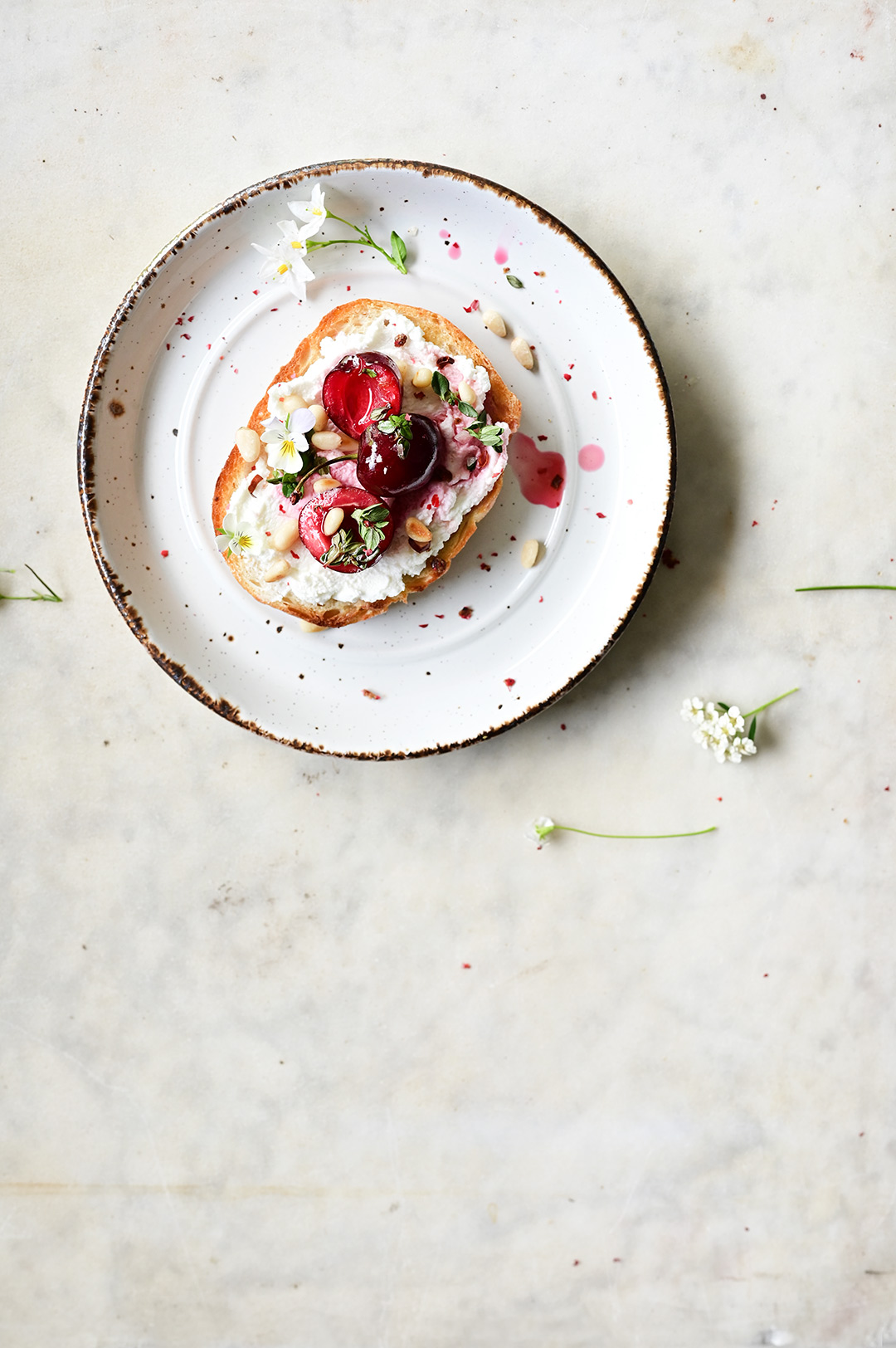 Instructions
Place the cherries and all the other ingredients in a bowl, toss, cover and set aside for at least 1 hour.
Heat the butter in a skillet, toast the slices bread until golden brown.
Top with goat cheese and macerated cherries and pine nuts, serve. Eat. Enjoy.