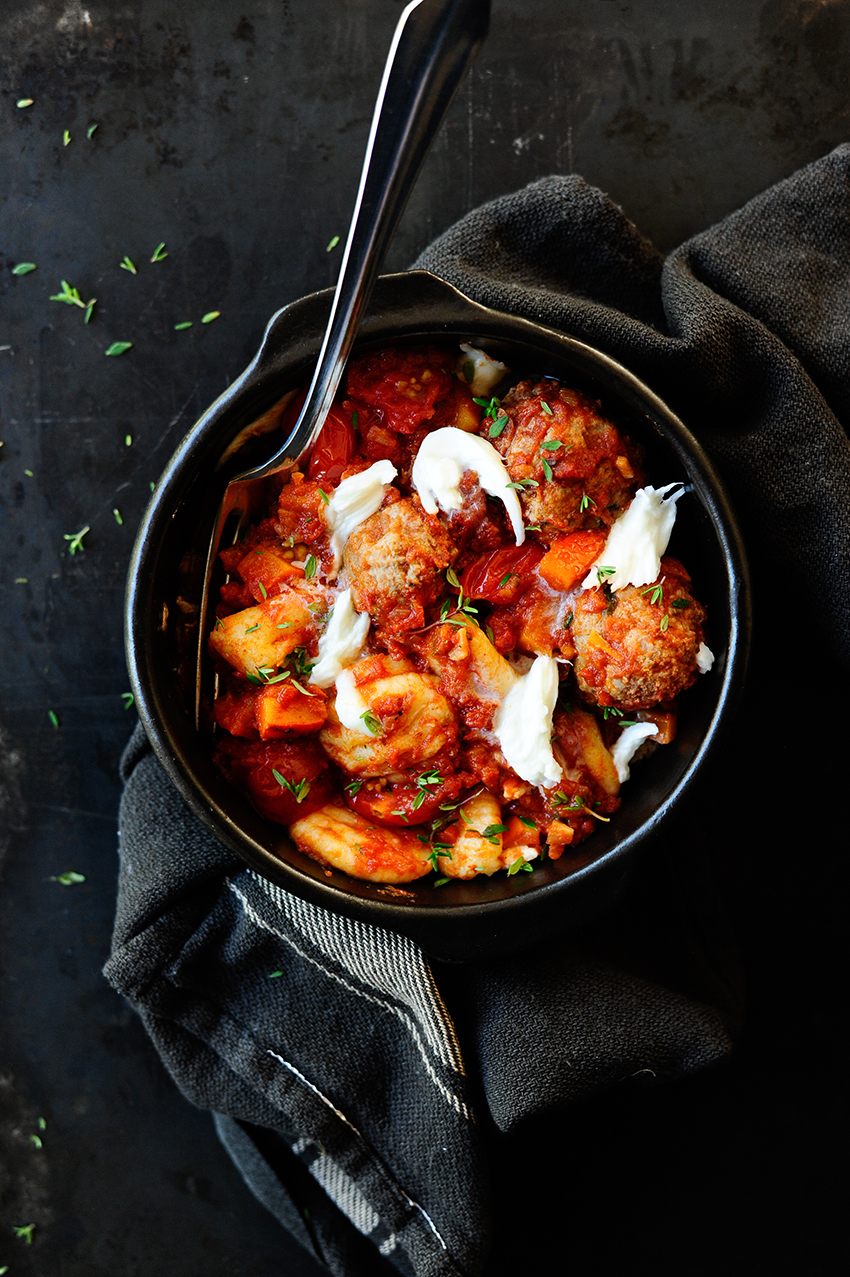 There is nothing more comforting than a bowl full of pillowy, homemade gnocchi with meatballs in tomato sauce. I added some pumpkin and served the dish with mozzarella di bufala. There's a joy that comes along both in making and eating this kind of food.
Ingredients
gnocchi
600 g dry and starchy potatoes
250 g flour
1 farmers egg
salt and pepper
meatballs
400 g minced beef
1 famers egg
1 tablespoon bread crumbs
1 tablespoon chopped parsley
salt and black pepper
tomato sauce
300 g pumpkin, diced
1 onion, finely chopped
2 cloves garlic, finely chopped
250 g cherry tomatoes, halved
500 ml tomato puree
1 teaspoon paprika
fresh thyme
2 tablespoons olive oil
salt and black pepper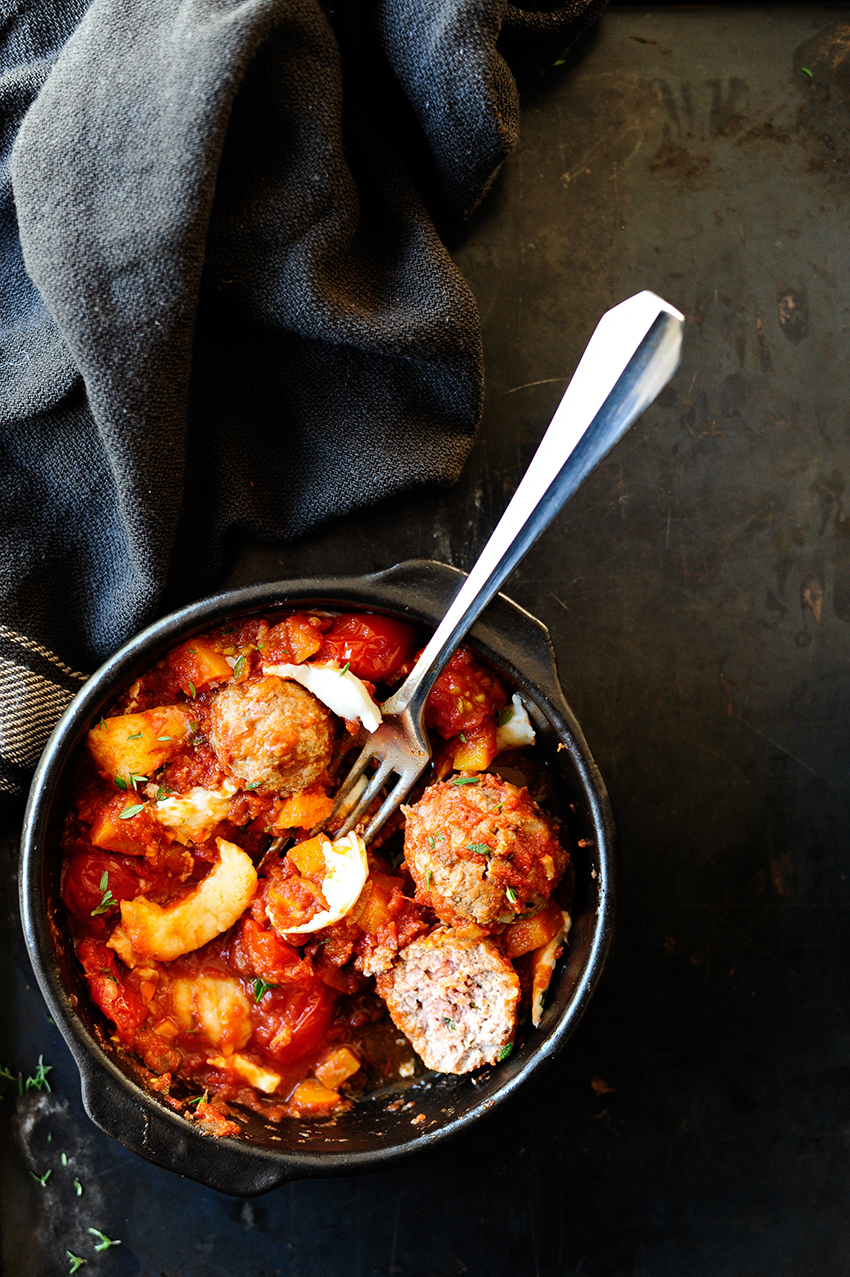 Instructions
Boil the potatoes unpeeled in salted water for 20 minutes. Peel and mash until there are no lumps. Add the flour, the egg, salt and pepper. Knead until the dough is soft and elastic.
Cut into 4 smaller pieces and roll them into long strips on a floured surface. Cut the strips into 2 cm gnocchi.
Combine the ingredients for the meatballs and form into balls.
In a skillet, heat the oil and fry the onion and garlic. Add the meatballs and simmer for 5 minutes. Add the pumpkin and simmer for another 10 minutes. Pour the tomato sauce and season with salt, pepper, paprika and thyme. Cover the skillet and simmer over low heat for 15 minutes. Add the tomatoes and simmer for 5 more minutes.
Bring 2L salted water to a boil, add the gnocchi and cook for 2 minutes. Drain and place straight into the tomato sauce. Arrange the plates and immediately sprinkle with the mozzarella. Enjoy!