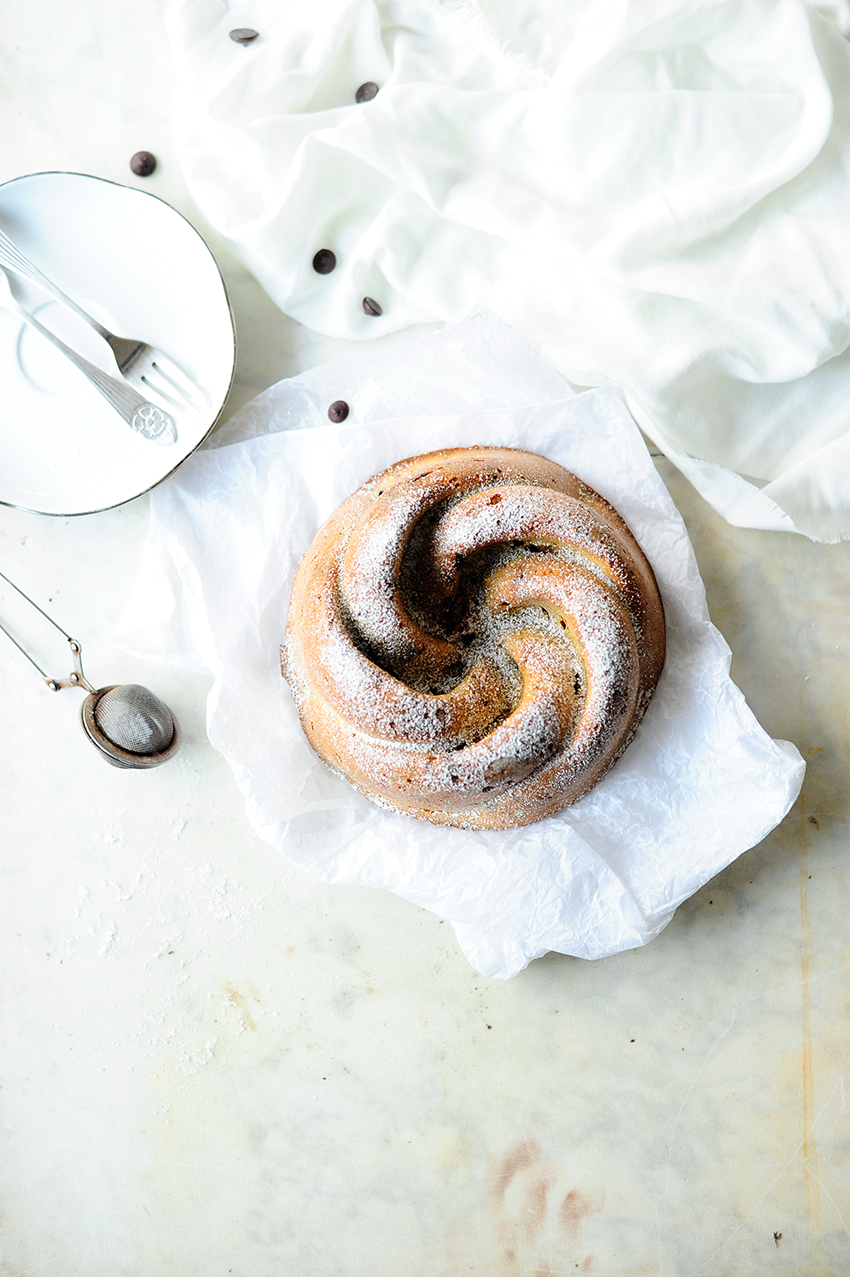 Gluten free carrot bundt cake with nuts and chocolate. He is really delicious, seriously! It's moist, full with sweet carrots, soft and easy to make. This gluten free bundt cake will be definitely a part of our family Christmas dinner, I will top it with orange icing and i can only recommend you to do the same:)
Ingredients
400 g carrots
350 g ground almonds
200 g sugar
1 tablespoon grated orange peel
6 farmers eggs
60 g chopped nuts (almonds, hazelnuts, walnuts)
60 g chocolate chips
1 tablespoon rum
pinch of salt
Instructions
Peel the carrots, cut into small pieces and cook until soft. Then drain and mix in a food processor.
Crack the eggs, beat the yolks with sugar until light and fluffy. Add the orange peel, mixed carrots, almonds and rum. Combine and add the chopped nuts and chocolate chips.
Beat the egg whites with a pinch of salt until stiff. Gently whisk with the carrot batter using a spatula.
Pour the batter into a greased mold and bake for 55-60 minutes in a preheated oven at 170°C.
Remove from the oven and allow to cool. Sprinkle with powdered sugar or top with orange icing. Enjoy!