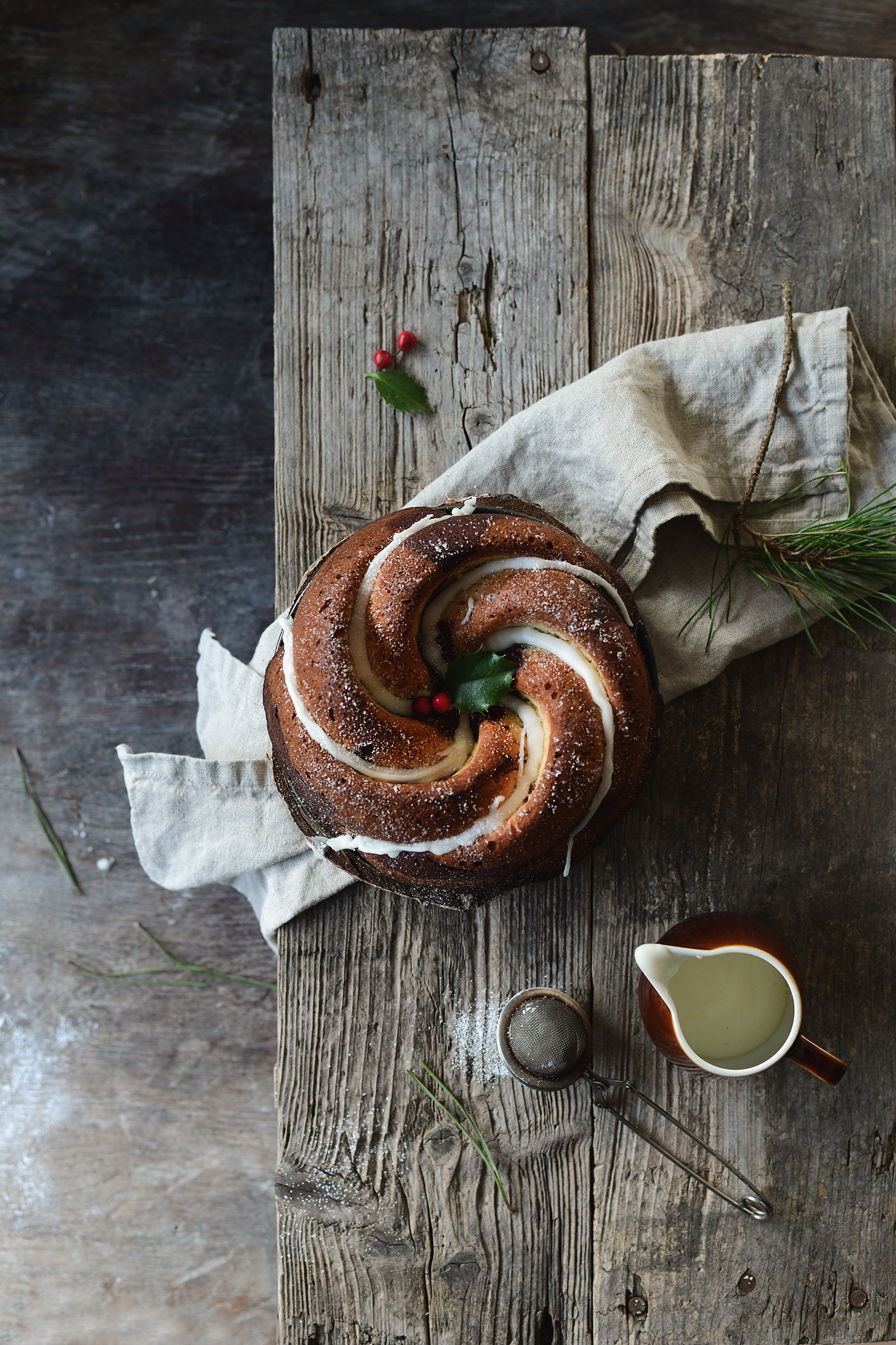 Unfolding a bundt cake makes me nervous every time, I think it's because I destroyed so many in the past… on the other side more then anything  bundt cakes are making me happy, their shape is so beautiful.
I wanted to make a bundt cake for a long time and I thought Christmas would be a great opportunity for a gingerbread and vanilla flavored marble cake.
And this one turned out amazing, the vanilla filling pairs beautifully with the gingerbread flavored filling that is enriched with chocolate, lots of cinnamon and orange zest, then topped with an orange glaze.
I just realized that I often start my Christmas baking with some kind of gingerbread. It's almost like a tradition now. Merry Christmas!
Ingredients
all ingredients should be at room temperature
gingerbread filling
100 g dark chocolate
1 tablespoon cocoa powder
1 teaspoon grated nutmeg
2 tablespoons cinnamon
1/2 teaspoon ginger powder
1/2 teaspoon ground cloves
zest from 1/2 orange
a pinch of black pepper
vanilla filling
360 g flour
300 g butter
200 g sugar
100 g honey
200 ml kefir
3 eggs
1 teaspoon vanilla extract
3 teaspoons baking powder
1 teaspoon soda
a pinch of salt
orange glaze
200 g icing sugar
zest and juice from 1/2 orange
1 teaspoon cinnamon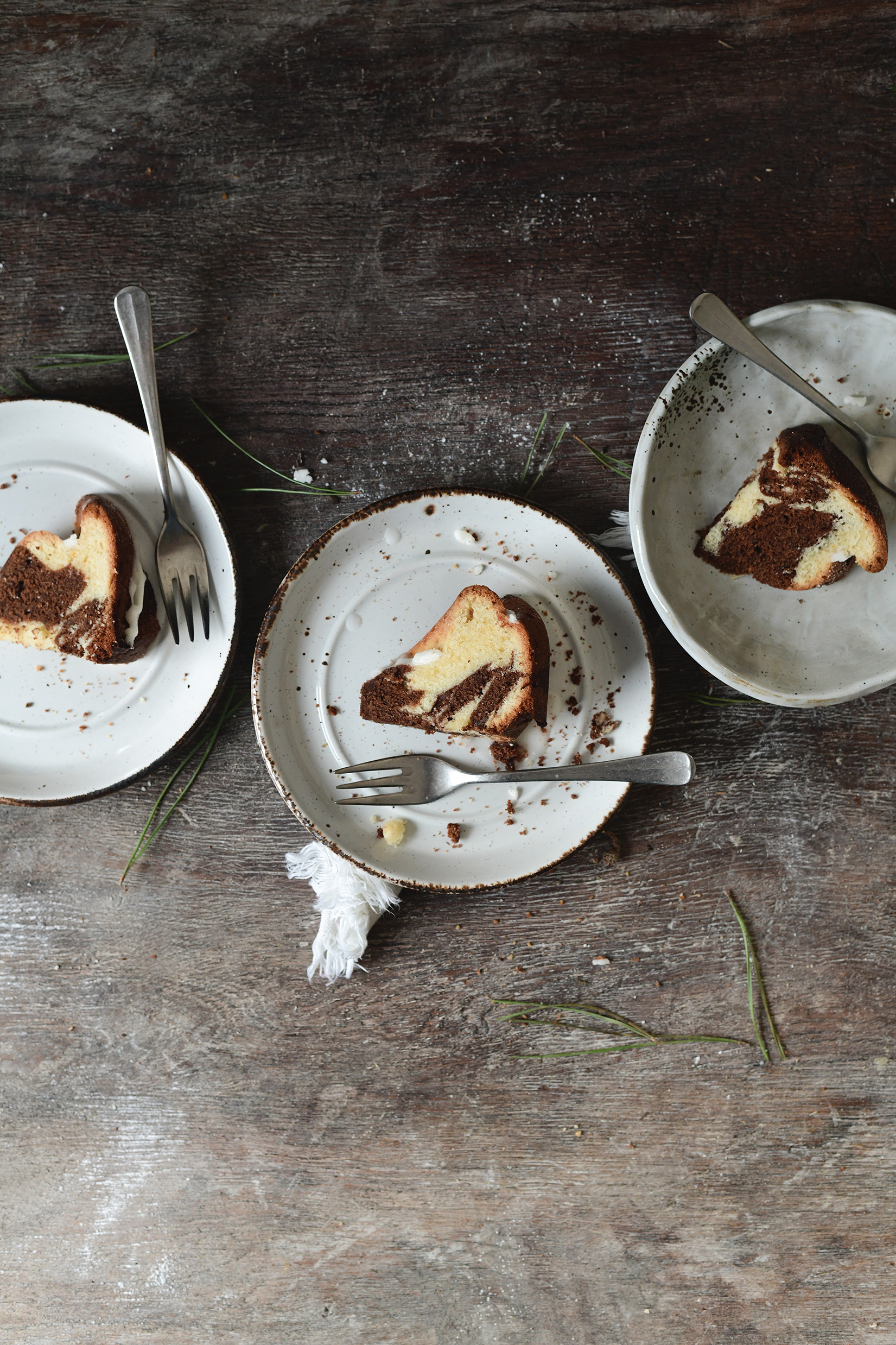 Instructions
Break the chocolate into smaller parts, dissolve au-bain-marie. Stir in the rest of the spices as the chocolate dissolves, turn off the heat and set aside.

Using a stand mixer or electric beaters, cream the butter and sugar until the mixture is pale and fluffy. Then beat in the eggs, one by one. Add honey, kefir and vanilla, stir until combined. Sift the flour, baking powder, soda and salt, beat lightly until all of the ingredients are incorporated.
Remove slightly more than half of the batter to another bowl, this will be the vanilla mixture. Mix the other one with the dissolved chocolate.
Pour half of the vanilla batter into the prepared bundt tin. Next, pour in all of the chocolate batter. Pour the remaining vanilla batter into the bundt tin, use a knife to make an eight to obtain the marbling effect.
Bake for 50 – 60 minutes in an oven preheated to 180°C.

Combine the icing sugar with cinnamon, orange juice and zest. Once the cake has cooled completely, drizzle the glaze over the cake. Enjoy!

//= __('Print recipe (no photos)', 'servingdumplings' );?> //= __('Print recipe (with photos)', 'servingdumplings' );?>